US Domestic News Roundup;Thirteen U.S. states sue over new rule to limit legal immigration; Jeffrey Epstein autopsy report shows broken neck: Washington Post
Reuters
|
Updated: 15-08-2019 18:49 IST | Created: 15-08-2019 18:28 IST
---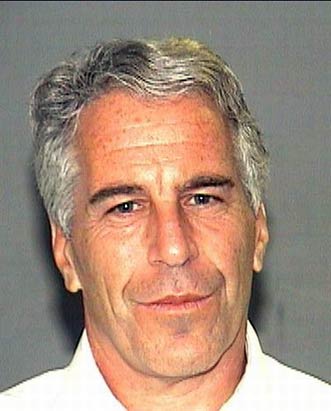 Following is a summary of current US domestic news briefs.
'Hate will not overcome love', El Paso shooting memorial attendees told
With "El Paso Strong" shirts on and with the sun setting behind them, thousands of people crowded into a baseball stadium in the town on Wednesday evening to remember the 22 people killed by a gunman at a local Walmart store on Aug. 3. "Words cannot express the heartbreak and loss our community has encountered," El Paso Mayor Dee Margo told the crowd gathered in the U.S.-Mexico border town during the memorial.
U.S. presidential candidate Cory Booker proposes office to fight white supremacy
U.S. Senator Cory Booker on Thursday said he would create a White House office to combat white supremacy and hate crimes if elected, becoming the latest Democratic presidential candidate to call for action after a racially motivated massacre in Texas. Booker said he would also require the FBI and the Justice Department to allocate the same level of resources and attention to white supremacist-inspired violence as they devote to international terrorism.
As New York legal window opens, child sex abuse victims sue Catholic Church, others
Scores of people in New York state who were sexually abused as children sued institutions, including the Roman Catholic Church, on Wednesday, the first day a new law temporarily enabled them to file lawsuits over decades-old crimes. By the close of business of Wednesday, 427 such lawsuits had been filed in courts across the state, according to a courts system spokesman. The vast majority of them were against the Church and its various dioceses in the state, as claimants accused priests of sexually abusing them as children and Church leaders of covering up the priests' crimes, according to state court records.
Suspect in Philadelphia shooting standoff taken into custody
A suspect was taken into custody early on Thursday after a seven-hour armed standoff at a Philadelphia home in which six police officers were wounded in a barrage of bullets. The gunman had barricaded himself inside the home as police urged him to surrender. Media reported he was armed with a semi-automatic rifle and several handguns.
U.S. scientist to file whistleblower complaint after agency halts his climate work
A climate scientist for the Trump administration's health protection agency who was ordered to drop work on climate issues will file a whistleblower complaint this week with the U.S. Office of Special Counsel, his lawyers said on Wednesday. George Luber, who ran the climate and health program at the Centers for Disease Control and Prevention, is an expert on the health impacts of climate change including risks to hospitals and public health infrastructure and of diseases borne by mosquitoes and ticks as they increasingly move into northern regions as temperatures rise.
Thirteen U.S. states sue over new rule to limit legal immigration
A coalition of 13 U.S. states sued President Donald Trump's administration on Wednesday, seeking to block a new rule that would drastically reduce legal immigration by denying visas to poor migrants. Some experts say the rule could cut legal immigration in half by denying visas and permanent residency to hundreds of thousands of people if they fail to meet high enough income standards or if they receive public assistance such as welfare, food stamps, public housing or Medicaid.
Appeals court halts Texas execution of man convicted of double homicide
A federal appeals court has halted an execution scheduled for Thursday of a man convicted of raping a woman and then killing her and her boyfriend with the help of a group of friends 13 years ago. The 5th U.S. Circuit Court of Appeals ruled late on Wednesday to send Dexter Johnson's case back to a federal district court after his attorneys argued the 31-year-old was intellectually disabled and previously lacked sufficient legal representation, according to court documents.
Tennessee to execute man convicted of killing teenage girl and her mother in 1986
A man convicted of raping a 15-year-old girl and stabbing her and her mother to death in their home with a coworker more than 30 years ago is set to be executed in Tennessee on Thursday. Stephen Michael West, 56, is scheduled to be put to death by electric chair at 7 p.m. (2300 GMT) at the Riverbend Maximum Security Institution in Nashville.
Republican congressman Steve King: Would humanity exist without rape, incest?
Republican U.S. Representative Steve King wondered aloud on Wednesday whether the human race would still exist without rape and incest, setting off calls by Republicans and Democrats alike for him to step down, just months after he was condemned for remarks widely regarded as racist. King made his remarks as he explained his anti-abortion position at a breakfast event in his home state of Iowa, the Des Moines Register reported.
Jeffrey Epstein autopsy report shows broken neck: Washington Post
The autopsy into financier Jeffrey Epstein, who died in an apparent suicide while awaiting trial on sex trafficking charges, found his neck had been broken in several places, the Washington Post reported late on Wednesday. Such injuries can occur to people who hang themselves or who are strangled, the newspaper said. It cited unidentified sources familiar with the autopsy's results.
---