Beauty queens from northeast set to grace the Miss India pageant
ANI
|
Mumbai (Maharashtra)
|
Updated: 14-06-2019 15:32 IST | Created: 14-06-2019 15:29 IST
---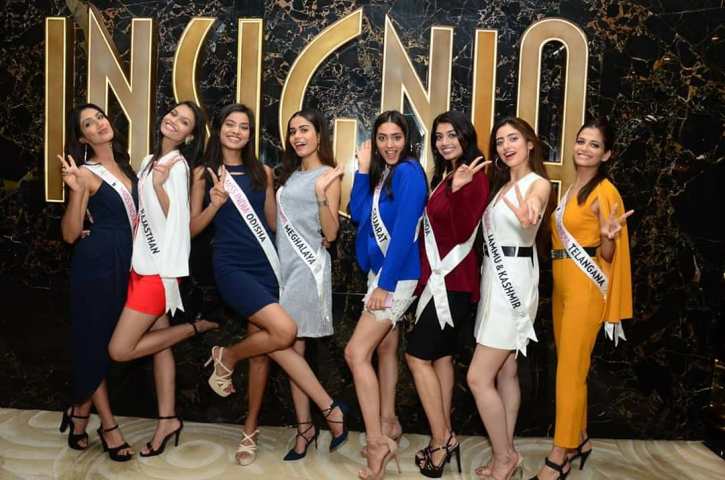 Girls from the northeast, who will be representing their states in the upcoming 56th edition of Femina Miss India 2019 pageant to be held in Mumbai on June 15, are excited about it. Speaking to ANI, 19-year-old Jyotishmita Baruah, who is representing Assam at the prestigious pageant, expressed her excitement. "I am quite excited to represent my state. Miss India has always been my dream since my childhood. I have always wanted to represent my state with pride. Finally, I got this opportunity. And it feels like a dream".
Girls from 30 states of India annually get selected to win the Miss India title in the show. But before that, the contestants compete for winning several other sub-titles, such as Miss Popular, Miss Body Beautiful and Miss Beautiful Smile. 22-year-old Marina Kiho, who represented Nagaland, won the subtitle of Getaway Goddess. Kiho said, "I am so excited and I can't really express this feeling. We are 30 state winners and we are getting a lot to learn from each of them about their culture and tradition. Every day is a new day and it's a blessing indeed. She also won sub-title awards 'Miss Getaway Goddess'.
Another contestant, Sang Doma Tamang, who is Femina Miss India Sikkim expressed her delight of being able to participate in the show and said, "I have got an opportunity to represent Sikkim and the dream of my state. Not just Sikkim but then I have the opportunity to represent my state and that is the most beautiful thing for me." Other participant from the region includes Urmila Shagolsem Miss India Manipur, Jayanti Reang, Miss India Tripura, Roshni Dada, Miss India Arunachal Pradesh, Lalnunthari Rualhleng, Miss India Mizoram and Sangeeta Das Miss India Shillong. The winner of Femina Miss India will represent India at Miss World 2019 in Thailand.
---