Google doodle celebrates Tunisia National Day 2023
---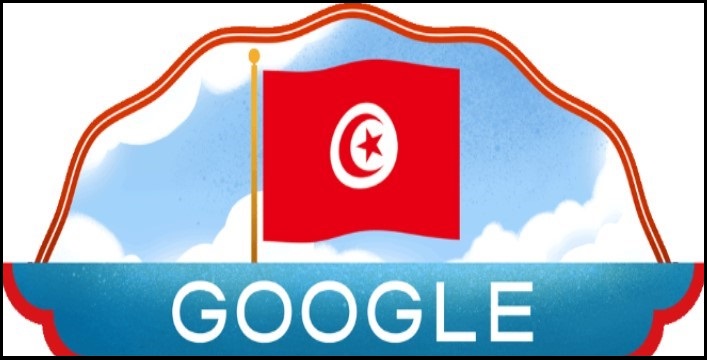 ---
Happy National Day, Tunisia!
On March 20, 2023, Google celebrated Tunisia National Day with a beautiful Doodle, honors the signing of a treaty that marked Tunisia's independence from France in 1956. Tunisia National Day is a national holiday that is celebrated across the country with parades, wreath-laying ceremonies, and street decorations. The day is an opportunity for Tunisians to remember and honor those who fought for their country's freedom and independence.
The journey to Tunisian independence was a long and arduous one that spanned over four decades. The independence movement began in 1907 with the formation of the Young Tunisian Party and gained momentum in the 1920s with the formation of the Destour, a Tunisian political party that had the support of the Bey. In 1934, a new generation of young nationalists formed the Neo Destour party, which led the way to independence in the 1950s.
Habib Bourguiba was the leader of the independence movement and became the first Prime Minister of the Kingdom of Tunisia after negotiations with France successfully brought an end to the colonial protectorate and led to independence. Bourguiba's proposal of gradual independence for Tunisia was supported by most Tunisians, and armed resistance was carried out by the Neo Destour to force the French to leave.
The road to independence was not easy, and Bourguiba was imprisoned several times for his involvement in the independence movement. However, with the support of the Tunisian people and international pressure, Tunisia finally achieved independence from France on March 20, 1956.
Today, Tunisia remains a democratic country with a rich cultural heritage and a diverse population. The Medina of Tunis, a UNESCO World Heritage Site, is a popular tourist destination that showcases the country's unique history and architecture. Tunisia has also made significant progress in areas such as women's rights, education, and healthcare.
Tunisia National Day is a day of celebration and reflection for Tunisians. It is a reminder of the struggles and sacrifices that were made to achieve independence and a call to continue the fight for democracy and human rights. For many people in Tunisia, the day serves as a reminder to continue the fight for democracy.
Also Read: Google doodle celebrates 83rd birthday of Indonesian poet, Sapardi Djoko Damono