Jeannette Kagame, Denise Tshisekedi vow to improve citizens' welfare in Kigali
Devdiscourse News Desk
|
Kigali
|
Updated: 10-06-2019 15:59 IST | Created: 10-06-2019 15:59 IST
---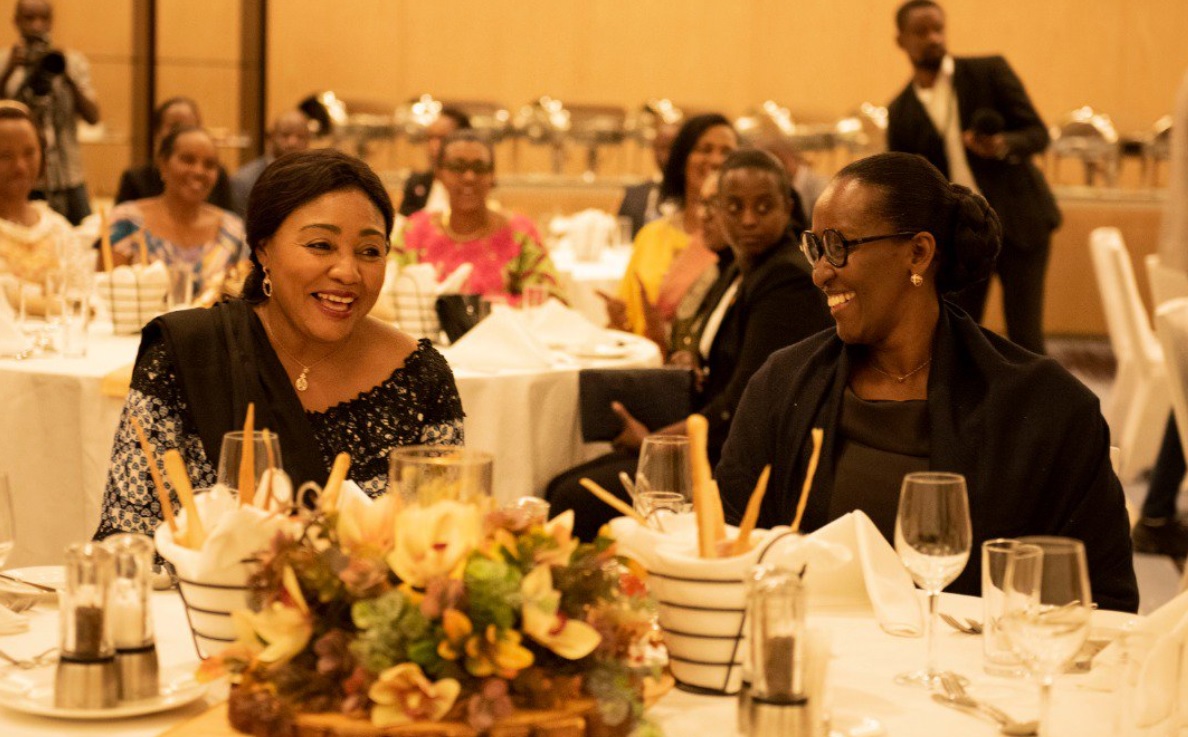 Rwanda's First Lady, Jeannette Kagame and her the Democratic Republic of the Congo counterpart, Denise Nyakeru Tshisekedi have vowed to work together to improve their respective countries' welfare through their organizations.
Jeannette Kagame and Denise Tshisekedi have pledged on Sunday evening during an official dinner hosted by Rwanda's First Lady in the capital, Kigali. The top government officials from both countries were also present.
Rwanda's President, Paul Kagame's wife Jeannette Kagame is the Chairperson of Imbuto Foundation, a non-profit organization whose mission is to support the development of a healthy, educated and prosperous society. On the other hand, DRC Congo's President, Félix Tshisekedi's wife, Denise Tshisekedi founded a foundation named Plus Fortes, which aims to ensure a society where every woman is free, strong and valuable.
The 52-year old Tshisekedi is currently in Rwanda on a two-day official visit at the invitation of Jeannette Kagame. She (Rwanda's first lady) said that both the countries enjoy a long history and strong relationship despite challenges, and that there is a need to strengthen this relationship now and also in future for the benefit of the people of both countries, as reported by The New Times.
"On the issue that concerns us more directly, I would like to salute your movement 'Plus Fortes', which echoes everything we promote at Imbuto Foundation, founded 18 years ago," the 56-year old Jeannette Kagame said.
Imbuto Foundation has been dealing with issues such as promoting social protection programmes, maternal health and fighting early pregnancies, fighting gender-based violence and school dropout rates among others. "All these are major issues we have been trying to address over the years and our doors will always remain open for exchange of ideas and experience for our mutual initiatives in the mentioned areas," Jeannette Kagame said to Denise Tshisekedi.
Tshisekedi is today expected to visit Isange One Stop Centre at Kacyiru District Hospital, which takes care of victims of gender-based violence.
Also Read: Ashish Thakkar talks on Mara's project of manufacturing first Rwandan smartphones
---