Special water train arrives in Chennai
Devdiscourse News Desk
|
Chennai
|
Updated: 12-07-2019 15:38 IST | Created: 12-07-2019 15:12 IST
---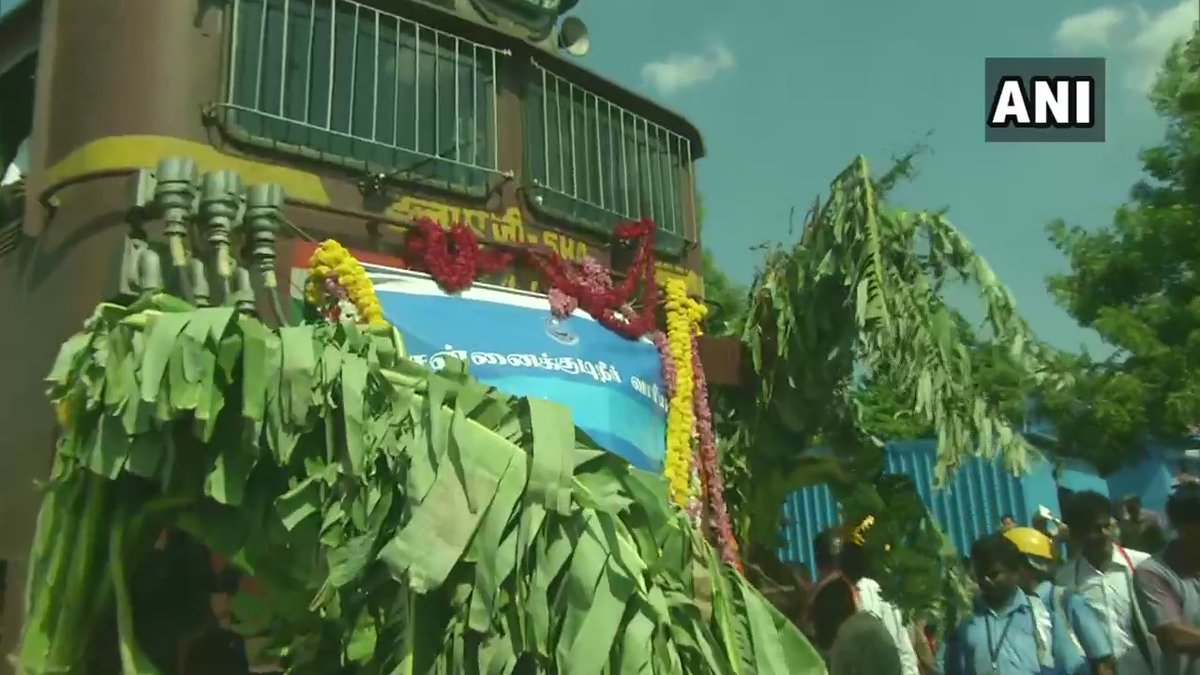 The special water train has finally arrived in Chennai which has been dealing with a water crisis for the past few months. The arrival was first inaugurated by Tamil Nadu ministers making the public wait longer to get water. The train carrying 2.5 million liters of water from Vellore left Jolarpet station in the morning.
The train is supposed to make four trips a day as the chief minister announced that ten million liters of water will be brought to Chennai every day while the train with 50 tank wagons carries 2.5 million of water. The train was supposed to arrive on Thursday but was delayed due to leakages in the valves.
The city of Chennai has been grappling with an acute shortage of water for the past few months. The city requires around 800 million liters of water on a daily basis while the metro water delivers 500 million liters adding woes to the daily lives of the people.
---