Banksy didn't destroy an artwork in the auction, he created one,says Alex Branczik
---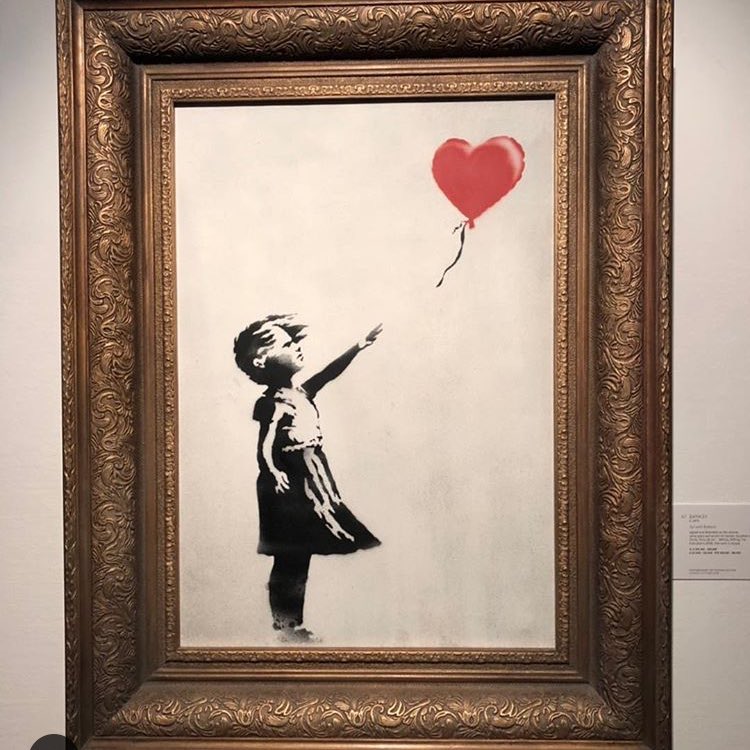 ---
The woman who bid more than 1 million pounds for a painting by the mysterious British artist Banksy which shred itself into pieces at the moment of the sale has gone ahead with the purchase, auction house Sotheby's said on Thursday.
Onlookers gasped and laughed after the bottom half of "Girl with Balloon", one of Banksy's best-known works, was sucked into a shredder hidden in its frame as the hammer fell last Friday after a bid of 1,042,000 pounds ($1.38 million) - matching Banksy's all-time record.
"When the hammer came down last week and the work was shredded, I was at first shocked, but gradually I began to realise that I would end up with my own piece of art history," the buyer, an unnamed female European collector, said according to Sotheby's.
The auction house said the artwork had been granted a certificate by Banksy's authentication body and has given a new title, "Love is in the Bin".
"Banksy didn't destroy an artwork in the auction, he created one," said Alex Branczik, Sotheby's Head of Contemporary Art, Europe.
Banksy himself posted an Instagram picture of shocked attendees watching the painting disintegrate last week, with the caption: "Going, going, gone..."
The artist, whose real identity is unknown, is known for sharply ironic outdoor graffiti with political themes, including at Israel's barrier at the West Bank and Disneyland where he painted a life-size figure of a Guantanamo Bay detainee.
Once a small-time graffiti artist from the English city of Bristol, Banksy's work has become hugely valuable.
(With inputs from agencies.)