Surat hero: Ketan Jorawadia emerges as saviour; becomes internet sensation
Devdiscourse News Desk
|
Updated: 25-05-2019 14:01 IST | Created: 25-05-2019 13:43 IST
---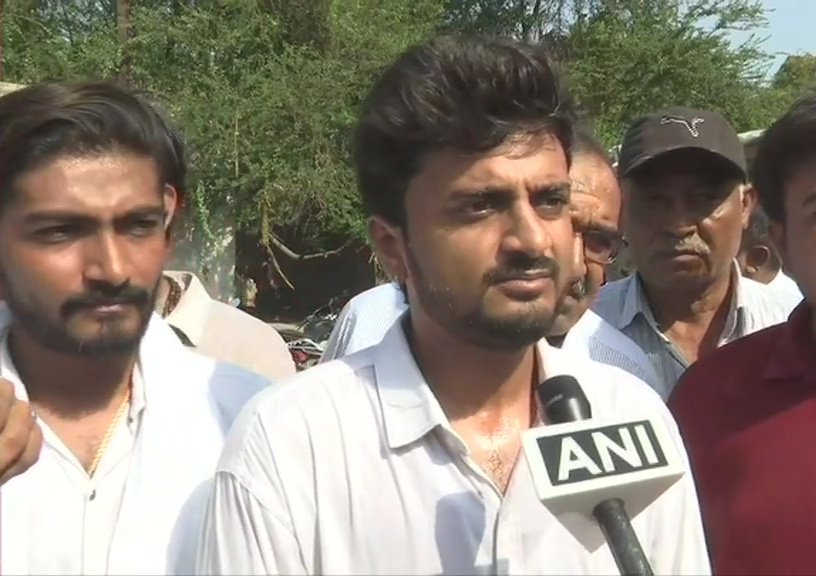 A massive fire engulfed a multi-storey Takshashila Arcade building, housing a coaching centre, located in the Sarthana area of Surat and claimed as many as 20 lives, all of them students. But many lives were saved and Ketan Jorawadia from Surat played a significant role in that showing bravery through the tragedy.
Ketan Jorawadia has gone viral online for trying to help students get out of the building safely after he had managed to stand on the ledge of the building.
Twitteratis are widely paying respect to the 'Surat Hero' for his act of bravery as he risked his own life to save students.
The name is Ketan Jorawadia!!! Massive Salute hero!!!! #SuratFireTragedy pic.twitter.com/Uu7mDoySEm

— ArunAshok (@arun661) May 25, 2019
Meet this Hero Ketan Jorawadia who climbed up to the 2nd floor and saved several students from falling off the complex.🙏Ketan managed to save 10-12 ppl in #SuratFireTragedy risking his own life.More than 600 ppl donated blood to save the lives of injured one.👍@SwetaSinghAT pic.twitter.com/FFUNrEyuAQ

— Nausheen Khan (@DrNausheenKhan) May 25, 2019
Ketan Jorawadia climbed up to the 2nd floor and saved several students from falling off the complex. Trying moments turn ordinary people to extraordinary heroes. #Respect. #SuratFireTragedy pic.twitter.com/RZ2t9cxQkB

— Gita S. Kapoor 🇮🇳 (@GitaSKapoor) May 25, 2019
A culpable homicide case has been filed by police against three people over the incident. Satish Sharma, Commissioner of Police in the city of Surat, told reporters that one of the three men named in the police report ran the classes and has been arrested, though no charges have been brought yet.
The Gujarat government has ordered an inquiry into the incident, as well as a fire safety audit of schools, colleges, coaching centres and commercial buildings in Surat, where the fire occurred.
There was no safety equipment installed in the building and no escape routes for the students, a fire official separately said.
Some eyewitnesses and families of the victims have also alleged fire officials were slow to arrive, according to Reuters partner ANI. Paresh Patel, whose daughter was inside the commercial complex when the fire broke out, said the fire brigade took 45 minutes to arrive.
---