Future of Food: Technology fostering the road to global food security
Technological innovation can help address most of the pressing issues facing the world today including food security by enhancing productivity, improving financial services, managing resources, addressing environmental concerns, etc.
Renu Mehta
|
Devdiscourse
|
Updated: 24-02-2020 19:36 IST | Created: 21-02-2020 22:31 IST
---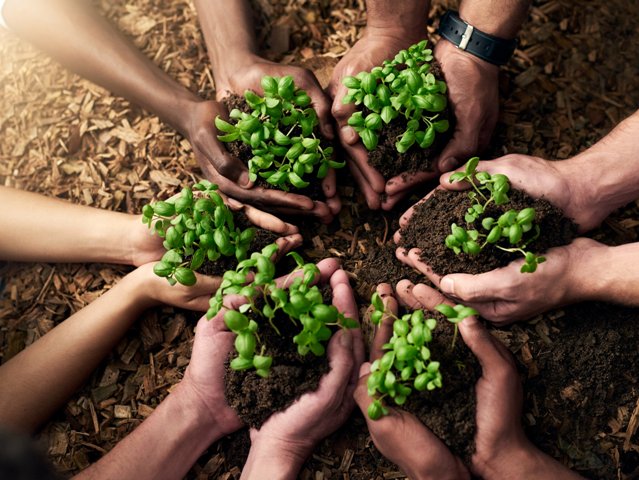 Every day, over 800 million people go to bed hungry, 1.2 billion are food insecure, over two billion suffer from micronutrient deficiencies, and over 200 million children are either stunted or wasted, according to estimates by the United Nations' Food and Agriculture Organization (FAO). Extreme hunger and malnutrition also hinder the progress of sustainable development goals (SDGs) intended to be achieved by the year 2030.
The Sustainable Development Goal 2 of the United Nations also recognizes the urgent need to end global hunger and malnutrition and ensure access to safe and nutritious food.
Technological innovation can help address most of the pressing issues facing the world today including food security by enhancing productivity, improving financial services, managing resources, addressing environmental concerns, etc.
Here is how technology-led approaches are fostering the road to food security around the world.
Enhancing agricultural productivity and profitability
Agriculture is integrally linked with food security and is the key element to abolish global hunger, poverty, and malnutrition. FAO estimates that the world population will reach 9.1 billion by 2050, and to feed that number of people, global food production will need to grow by 70 percent.
Technology holds significant potential to transform and improve the efficiency of agricultural production worldwide. When combined together, agricultural technology, aka AgriTech, has huge potential to improve global food security.
The latest technological advancements such as agricultural robots, drones, and cell phones have emerged as potential game-changer for farmers as they are time and cost-effective and provide real-time data to detect diseased crops, get weather updates, gauge post-disaster damage, gain access to financial services and much more.
Here are a few examples of AgriTech tools and solutions:
Mosabi
Mosabi is a digital platform that empowers underserved populations in emerging markets (EM). Using machine learning, the phone-based, business-focused e-learning platform creates customized training solutions to help grassroots entrepreneurs increase their income and link to digital financial services.
The platform has three components- an Android app (client-facing) that uses symbols, voice prompts, and an intuitive user interface, making it easier for users with low literacy levels, a cloud-based analytic engine to collect and share data, and a web dashboard (partner-facing) that provides partners with a credit history and score, rich insight into the user's business, personal needs, and social indicators validating their identity.
WaPOR
The Water Productivity Open-access Portal (WaPOR), a portal developed by the United Nations' Food and Agricultural Organization (FAO) uses remote sensing technologies to monitor water productivity, identifying water productivity gaps, propose solutions to reduce these gaps and contributing to a sustainable increase of agricultural production. The publicly accessible near real-time database portal is already being used in many African countries including South Africa, Mali, Niger, Kenya. Watch the video to know how it works.
Video Credit: FAO
AgriPredict
Every year, Fall Armyworm, a fast-spreading crop pest in sub-Saharan Africa, infects millions of hectares of maize in the African continent. AgriPredict, a web, and mobile-phone-based agricultural risk management platform uses artificial intelligence and machine learning to detect the presence of pests or diseases and predict adverse weather patterns. By simply taking a picture of the suspected diseased plant, farmers can receive the diagnosis and the nearest source for treatment if needed.
Farmers, in particular, smallholder farmers often lack access to credit, hampering productivity and socio-economic development. For example, over 90 percent of sub-Saharan Africa's 48 million smallholder farmers lack access to formal credit.
However, the increased penetration of mobile phones has facilitated 24/7 access to financial services, especially in the hard-to-reach areas where traditional or brick-and-mortar bank branches can't offer services.
Agri-Wallet, an innovative fintech solution makes agri-finance simple, profitable and affordable. From farmers and buyers to suppliers, it ensures that every actor in the agri-food supply chain is well-financed. Using the platform, farmers can buy supplies and sell their outputs, Agri suppliers can receive payment from farmers for their supplies, and consumers can place orders and pre-pay for farmer produce.
Thrive Agric, an agri-tech company that provides access to finance for smallholder farmers equips them with improved Farm inputs, machinery, and training on global best farming techniques and practices to boost the quality and quantity of crop and livestock production.
In line with its vision to make Africa the food basket of the world, Thrive Agric provides an opportunity to empower farmers, stay informed with regular farm updates, as well as earn decent returns. The platform automates SMS on weather updates, market prices for inputs and other information to the farmers on crops they are planting and livestock reared.
Improved data, improved prediction
Data is the new oil to drive development. Reliable and real-time quality data obtained from various sources including satellites, drones, and remote sensors can help stakeholders identify the vulnerable population, improve emergency response and preparation for natural disasters, manage resources, subsequently increasing agricultural productivity and mitigating food insecurity.
For instance, UNEP's Climwarn project in Burkina Faso, Ghana, and Kenya, has replaced rudimentary meteorological methods with a more sophisticated system using modern technology that alerts communities of potential floods and other risks. which is then communicated to rural regions through SMS and email, aiding them in better preservation of their crops and livelihoods.
Another example is the CABI's (Centre for Agriculture and Bioscience International) Pest Risk Information Service (PRISE) that uses earth observation technology, satellite positioning, and plant-pest lifecycle modeling to provide farmers with an early warning of potentially devastating pest outbreaks.
Video Credit: CABI
Funded by the UK Space Agency and the Global Challenges Research Fund with co-financing from the CABI's Plantwise program, the pest forecasting system is helping smallholder farmers across six sub-Saharan African countries including Kenya, Malawi, Rwanda, and Zambia reduce crop losses and increase their livelihoods.
Improving traceability in food value chains
According to the World Health Organization (WHO), food safety, nutrition, and food security are inextricably linked. Unsafe food creates a vicious cycle of disease and malnutrition that impede socioeconomic development by straining health care systems and harming national economies, tourism, and trade.
Globalization and population explosion have triggered the demand for a wider variety of foods, whilst creating challenges for food safety. Other factors such as climate change and extreme weather conditions also have a negative impact on the world's food supply.
Emerging technologies such as artificial intelligence, the Internet of Things (IoT) and distributed-ledger technology present immense potential to improve food traceability. Improved traceability along food value chains enables stakeholders to make informed decisions, reduce food waste, foodborne disease and improve food safety.
Blockchain technology can significantly improve transparency along food value chains by providing real-time data access to all participants across the entire supply chain. From tracing the exact point of production and distribution to consumption, the DLT provides unprecedented levels of transparency at every stage. With a blockchain-based traceability system, everything along an increasingly complex and longer global food supply chain is transparent and efficient.
(Disclaimer: The opinions expressed are the personal views of the author. The facts and opinions appearing in the article do not reflect the views of Devdiscourse and Devdiscourse does not claim any responsibility for the same.)
---
FIRST PUBLISHED IN:

Devdiscourse