World News Roundup: 'Don't be evil': New Zealand tells Google on British backpacker case
Devdiscourse News Desk
|
Updated: 03-07-2019 18:40 IST | Created: 03-07-2019 18:28 IST
---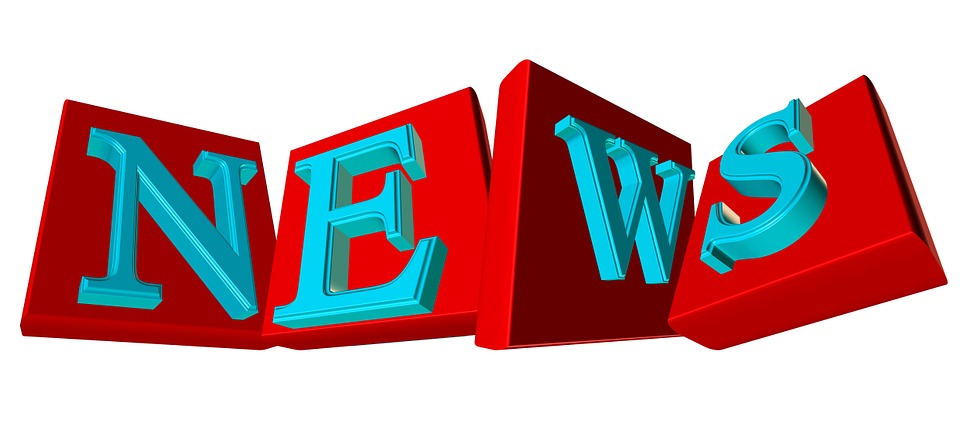 'Don't be evil': New Zealand tells Google on British backpacker case
New Zealand's justice minister on Wednesday urged Alphabet's Google not to be "evil" after the company failed to abide by a suppression order related to the murder case of a British backpacker. The killing of 22-year-old Grace Millane last year shocked New Zealand, where serious crimes are relatively rare and its cities and countryside are considered safe.
At least 44 killed as air strike hits Libya migrant detention center: U.N
An air strike hit a detention centre for mainly African migrants in a suburb of the Libyan capital Tripoli late on Tuesday, killing at least 44 people and wounding more than 130, the United Nations said. It was the highest publicly reported toll from an air strike or shelling since eastern forces under Khalifa Haftar launched a ground and aerial offensive three months ago to take Tripoli, the base of Libya's internationally recognized government.
Russia accused of cover-up over lethal submarine fire
Russian commentators have challenged officials for not releasing full details about an accident on board a military submarine that killed 14 sailors. The incident took place on Monday, according to the Defence Ministry, but was not officially disclosed until late on Tuesday. Nearly two days on, there was still no word on whether the submarine was nuclear-powered.
Iran to boost uranium enrichment level above nuclear pact's limit: Rouhani
Iran will boost its uranium enrichment after July 7 to whatever levels it needs beyond the cap set in the landmark 2015 nuclear deal, President Hassan Rouhani said on Wednesday, defying U.S. efforts to force Tehran into renegotiating the pact. Iran announced this week it has stockpiled more low-enriched uranium than is permitted under the accord, a move that prompted U.S. President Donald Trump - who withdrew the United States from the deal last year - to warn Iran was "playing with fire".
Sweden analyzing Assange evidence, holds off on investigation order
Sweden's prosecution authority will hold off on asking Britain to allow it to question WikiLeaks founder Julian Assange about a 2010 rape allegation until it has finished analyzing available evidence, the authority said on Wednesday. Assange is serving a 50-week sentence in Britain for skipping bail after spending seven years in the Ecuadorean embassy in London to avoid extradition to Sweden over a rape allegation made in 2010. Assange denies the rape accusation.
China criticizes Britain for 'shameless' comments on Hong Kong
China on Wednesday denounced British Foreign Secretary Jeremy Hunt as "shameless", saying it had made a diplomatic complaint to London after he warned of consequences if China neglected commitments made when it took back Hong Kong in 1997. China has stepped up a war of words with Hong Kong's former colonial ruler following mass protests there against a now-suspended bill that would allow extradition to mainland China.
UK PM candidate Johnson says he backs Hong Kong people 'every inch of the way'
Boris Johnson, who could be Britain's prime minister by the end of the month, said he backed the people of Hong Kong every inch of the way and cautioned China that "one country, two systems" should not be cast aside. Britain has repeatedly pressed China to honour its commitment to protect freedoms in Hong Kong after police fired tear gas to disperse protesters rallying in the former British colony against a now-suspended extradition bill.
EU parliament to decide on hard-won pick for Commission head
EU governments' surprise nominee for president of the European Union's executive, Germany's Ursula von der Leyen, will seek support in the EU parliament on Wednesday hoping to secure the confirmation that she will need in two weeks' time. In a deal done by the 28 member governments on Tuesday after long and fraught negotiations, Von der Leyen, a close ally of German Chancellor Angela Merkel, is due to replace Jean-Claude Juncker as president of the European Commission, the EU's executive arm, and France's Christine Lagarde will head the European Central Bank.
Intra-Afghan peace meeting in Qatar aimed at building trust
Taliban officials are due to meet a group of Afghan delegates in Doha this weekend as diplomatic efforts build to withdraw foreign forces from Afghanistan and end years of violence that continued this week with a devastating bomb attack in Kabul. The weekend meeting, brokered by Qatar and Germany, will follow a separate strand of talks between Taliban militants and U.S. diplomats this week aimed at agreeing on a timeline for the withdrawal as well as security guarantees for a post-conflict Afghanistan.
Amsterdam's first woman mayor plans red light district overhaul
Amsterdam's first female mayor launched plans on Wednesday to overhaul the city's red light district and its window displays, in a bid to protect sex workers from gawping tourists. In what would be the most radical revamp of the sex trade there since the Dutch legalized prostitution nearly two decades ago, Femke Halsema suggested stopping the practice of sex workers standing in window-fronted rooms, among other options.
---