US News Roundup: Birth control exemptions; Trump abandons drug pricing plan and more
Devdiscourse News Desk
|
Washington DC
|
Updated: 13-07-2019 18:41 IST | Created: 13-07-2019 18:29 IST
---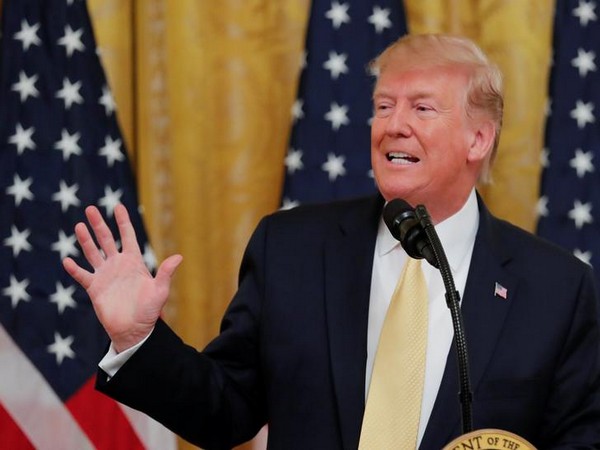 Following is a summary of current US domestic news briefs.
U.S. appeals court blocks Trump administration birth control exemptions
A federal appeals court on Friday blocked the Trump administration from enforcing new rules allowing employers to obtain exemptions from an Obamacare requirement they provide health insurance that covers women's birth control. The 3rd U.S. Circuit Court of Appeals in Philadelphia upheld a nationwide injunction that blocked the implementation of rules allowing employers with religious and moral objections to seek exemptions from the 2010 healthcare law's requirement.
Democrats take aim as Trump abandons drug pricing plan
Democrats see U.S. President Donald Trump becoming increasingly vulnerable to criticism about healthcare costs after the administration's decision to scrap a proposal to lower drug prices, and 2020 White House candidates are rushing to seize the spotlight on the issue. The debate over the future of the American healthcare system has become a focal point of the Democratic presidential nominating contest. As Trump has failed to make strides to remedy the problem, Democrats are becoming more vocal.
New Orleans residents huddle at home, and in bars, ahead of hurricane
Tropical Storm Barry, poised to make landfall as the first Atlantic hurricane of 2019, churned ever closer to Louisiana's shore on Saturday morning as most New Orleans residents huddled at home, or in bars, bracing for the threat of severe flooding. The storm was just shy of hurricane strength about 7 a.m. local time, packing maximum sustained winds of 70 miles per hour (115 kph). It was on track to reach hurricane strength shortly before crossing the Louisiana coastline southwest of New Orleans, the National Weather Service said.
U.S. lawmakers will delay Mueller testimony by a week
Two U.S. House committees will delay former Special Counsel Robert Mueller's planned July 17 testimony for one week to allow lawmakers to question him for a longer period of time, the committees said on Friday. Mueller, who oversaw the federal investigation into alleged Russian interference in the 2016 U.S. presidential election, is now scheduled to testify on July 24 before the House Judiciary and Intelligence committees, the panels' chairmen said in a statement.
Hawaii governor declares emergency for Maui wildfires
Hawaii's governor on Friday declared an emergency on the island of Maui, where firefighters were battling a blaze that forced the evacuations of thousands of people and sent huge clouds of smoke billowing over nearby beaches. Although most of the evacuees were later allowed to return home, the blaze more than tripled in size to spread over about 9,000 acres (3,642 hectares), scorching mostly former sugarcane fields and brush.
Pence views overcrowded, bad-smelling facility for detained migrants in Texas
Vice President Mike Pence viewed an overcrowded, foul-smelling facility in Texas on Friday where nearly 400 men are detained after being accused of crossing the U.S. border illegally. Some 384 single men were corralled behind metal fences inside the sweltering facility in McAllen, according to a pool reporter on the scene. The men did not have mats or pillows and some were sleeping on concrete.
Trump administration freezing fuel efficiency penalties
The Trump administration said late on Friday it was issuing final rules to suspend a 2016 Obama administration regulation that more than doubled penalties for automakers failing to meet fuel efficiency requirements. Congress in 2015 ordered federal agencies to adjust a wide range of civil penalties to account for inflation and, in response, the National Highway Traffic Safety Administration (NHTSA) under President Barack Obama issued rules to eventually raise fines to $14 from $5.50 for every 0.1 mile per gallon of fuel that new cars and trucks consume in excess of the required standards.
Epstein sought to pay off potential witnesses, U.S. prosecutors say
Jailed American financier Jeffrey Epstein made payments to two potential witnesses seeking to influence them in the child sex trafficking case against him late last year, prosecutors said late on Friday. In a filing in Manhattan federal court, prosecutors said Epstein wired a total of $350,000 to the two individuals, who were not named. They said they learned of the payments through records they obtained from a financial institution, which was not identified.
Trump's Labor Secretary Acosta resigns amid Epstein case
U.S. Labor Secretary Alexander Acosta resigned on Friday amid fresh scrutiny of his handling of the sex abuse case against financier Jeffrey Epstein, becoming President Donald Trump's latest adviser to leave the administration in controversy. Acosta, joining Trump at the White House before the president left for a trip to Wisconsin, said he did not want to be a distraction to the administration's work because of his leadership of the Epstein case more than a decade ago.
Crackdown on immigrant families to start Sunday, Trump says
A nationwide wave of arrests of immigrants facing deportation will commence over the weekend, U.S. President Donald Trump said on Friday, confirming that the plan, intended to discourage a surge of Central American migrants, was on track after a delay. The operation is expected to target hundreds of families in 10 cities that have recently been ordered deported by an immigration court but have not yet left the country.
---