Barack Obama, Beyonce, others react to Toni Morrison's death
PTI
|
New York
|
Updated: 07-08-2019 00:51 IST | Created: 07-08-2019 00:51 IST
---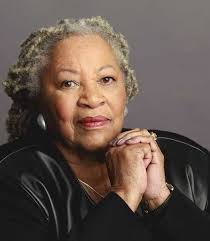 Nobel laureate Toni Morrison, who transformed modern literature, has died. Highlights of reaction to her death:
"Toni Morrison was a national treasure. Her writing was not just beautiful but meaningful_a challenge to our conscience and a call to greater empathy. She was as good a storyteller, as captivating, in person as she was on the page. And so even as Michelle and I mourn her loss and send our warmest sympathies to her family and friends, we know that her stories_that our stories_will always be with us, and with those who come after, and on and on, for all time," said former President Barack Obama, via Twitter. "'If you surrender to the air, you can ride it.' Rest in paradise," said Beyonce, on her website.
"If there is a book that you want to read but it hasn't been written yet, you must be the one to write it,' Toni Morrison said. We are all so lucky to live in a world where she took her own advice and shared it with others," said Hillary Clinton via Twitter. "Today, the world lost a storyteller of unmatched empathy, elegance and power. Toni Morrison's belief that language is the "measure of our lives" leaves an extraordinary, inspiring inheritance, and her beautiful writing will continue to be a blessing for generations to come," said House Speaker Nancy Pelosi, via Twitter.
"If you are free, you need to free somebody else. If you have some power, then your job is to empower somebody else.' -Toni Morrison. Today we lost an American legend. May she rest in peace," US Senator Bernie Sanders, via Twitter. "Toni Morrison was the first African-American woman to win a Nobel Prize. May she rest in power. #RememberHerName," said Billie Jean King, via Twitter.
---