NASA's Orion took this awesome image of the Moon during closest approach
---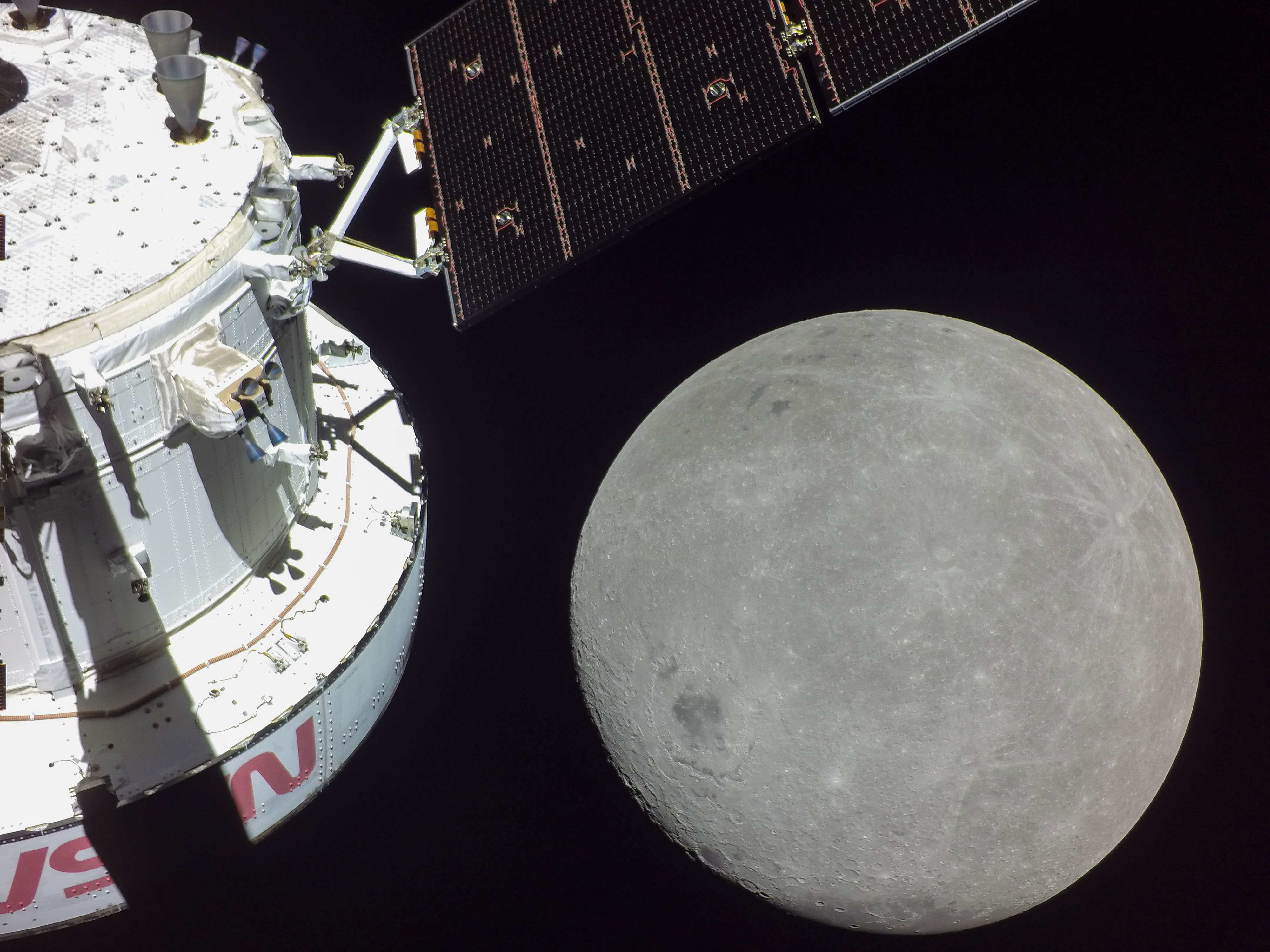 ---
On Monday, November 21, NASA's uncrewed Orion spacecraft came within 80 miles of the lunar surface, the closest approach of the uncrewed Artemis I mission, before moving into a distant retrograde orbit (DRO) around the Moon. This image of the Moon was taken on the sixth day of the mission by a camera onboard the spacecraft.
"The mission continues to proceed as we had planned, and the ground systems, our operations teams, and the Orion spacecraft continue to exceed expectations, and we continue to learn along the way about this new, deep-space spacecraft," said Mike Sarafin, Artemis I mission manager, in a Nov. 21 briefing at Johnson Space Center.
In the above image, the Moon looms large just beyond the Orion spacecraft.
#Artemis I, Flight Day 5. Orion spacecraft takes a selfie while approaching the Moon ahead of the outbound powered flyby - a burn of Orion's main engine on the @ESA service module. During this maneuver Orion came within 81 miles of the lunar surface. pic.twitter.com/93GkJ7Ubry

— Orion Spacecraft (@NASA_Orion) November 22, 2022
Orion is scheduled to enter a distant retrograde orbit beyond the Moon on Friday, November 25 with the second maneuver, called the distant retrograde orbit insertion burn. This orbit, according to NASA, provides a highly stable orbit where little fuel is required to stay for an extended trip in deep space to put Orion's systems to the test in an extreme environment far from Earth.