Webb's NIRISS back to full scientific operations after suffering software glitch
---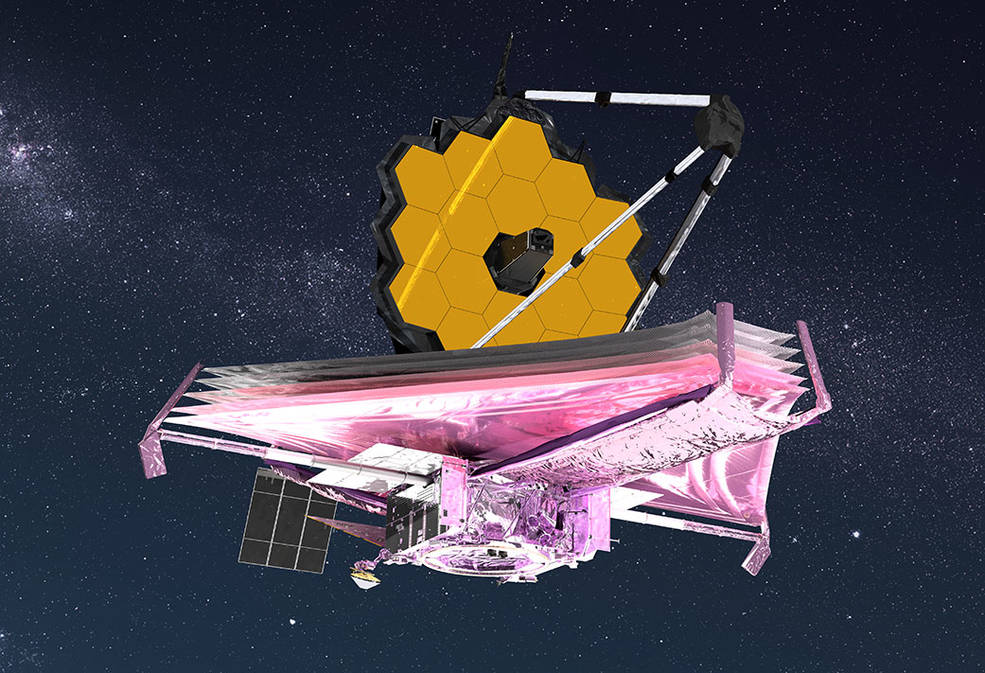 ---
The Near Infrared Imager and Slitless Spectrograph (NIRISS), one of the key science instruments aboard the James Webb Space Telescope (JWST), is back to full scientific operations. The instrument experienced a communications delay on January 15 and the investigation revealed that a galactic cosmic ray, a type of high-energy radiation from outside our solar system that can interfere with electrical systems, was probably the cause.
The investigation was carried out by the U.S. space agency NASA and Canadian Space Agency (CSA) teams.
Webb engineers rebooted NIRISS, following which its telemetry data demonstrated normal timing, and to fully confirm, the team scheduled a test observation. On January 28, the team sent commands to the instrument to perform the observation, and the results confirmed on January 30 NIRISS is back to full scientific operations, NASA said in a statement on Tuesday.
"We are now happy to report that Webb's NIRISS instrument is back online, and is performing optimally," said Julie Van Campen, Webb Integrated Science Instrument Module (ISIM) systems engineer at NASA's Goddard Space Flight Center in Greenbelt, Maryland.
NIRISS, one of Webb's four scientific instruments, provides near-infrared imaging and spectroscopic capabilities and is the only instrument capable of aperture mask interferometry. It has the unique ability to capture images of bright objects at a resolution greater than the other imagers.