Digital, legal services to benefit from UK-India FTA: London Lord Mayor
---
PTI
|
London
|
Updated: 17-03-2023 17:28 IST | Created: 17-03-2023 17:09 IST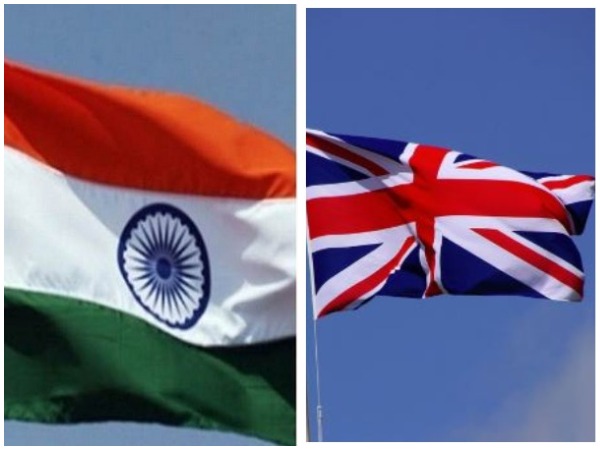 ---
Ahead of the next round of free trade agreement (FTA) talks set to take place later this month between the UK and Indian government representatives, the Lord Mayor of London will arrive in Mumbai on Saturday for a five-day visit to India to explore bilateral investment opportunities.
Alderman Nicholas Lyons, the 694th Lord Mayor who represents the financial hub of London globally, said the prospect of greater cooperation in the field of digital and legal services is among the expected outcomes of an FTA.
The UK and India have been in discussions for an FTA since January last year and, according to official estimates, the bilateral trading relationship worth GBP 34 billion in 2022 is expected to get a significant boost with such a deal.
"While free trade agreements are negotiated by government representatives, my role as Lord Mayor of the City of London is really around financial and professional services and the city can see particular interest in three areas: investment, digital and legal services," the Lord Mayor said on the eve of his India visit.
"I think it's fair to say that in the aftermath of Brexit, we are stepping up significantly our engagement with some of our most important allies and trading partners, and India, of course, is very much one of those," he said.
During his two-city visit to Mumbai and Delhi, Lyons would be meeting senior government and business leaders, with a particular focus on the financial services sector and India's successful Aadhaar card rollout.
"One thing that I have particularly asked to have some insights into is the way that India has responded to the problem of many Indians failing to have access to financial services. The brilliant initiative taken several years ago to use digital identification, rather than a lot of paperwork, opening up financial services to over 300 million Indians is really a brilliant example of financial inclusion," said Lyons.
"And I would like us in the UK to learn from that because there is probably between 10 and 20 per cent of our population in the UK that does not have access to legacy financial services. So clearly, the solutions are ones of FinTech and digital. And I'm very interested to know more about that," he said.
Besides such two-way exchanges, the Lord Mayor's visit is expected to cover growth areas of green and clean tech finance and also to highlight London's role as the hub for tracking the world's climate action ambitions.
"The UK does have some leadership in thought around the green and clean tech sector and this is a very important issue in India, as it transitions from its high dependency on fossil fuels over time to cleaner energy. These are global problems, which require global solutions. So, I think it's important that we all come together to provide whatever expertise or financing is available to help solve these problems," he said.
"In the UK, we have a Net Zero Delivery Summit that will be held in May, which sits neatly in the middle of the COP [climate summit] cycle and we do this every year. The idea is that it will be coordinated in London, we'll gather the data here, we'll do the measurement and that will be a way to monitor progress. We very much hope for significant engagement from Indian participants as well," he added.
(This story has not been edited by Devdiscourse staff and is auto-generated from a syndicated feed.)