UNDP and Rare partner to tackle plastic waste and behavior change
Plastic waste and pollution are now among the greatest threats to environmental sustainability and human health worldwide.
---
UNDP
|
New York
|
Updated: 11-05-2023 12:12 IST | Created: 11-05-2023 12:12 IST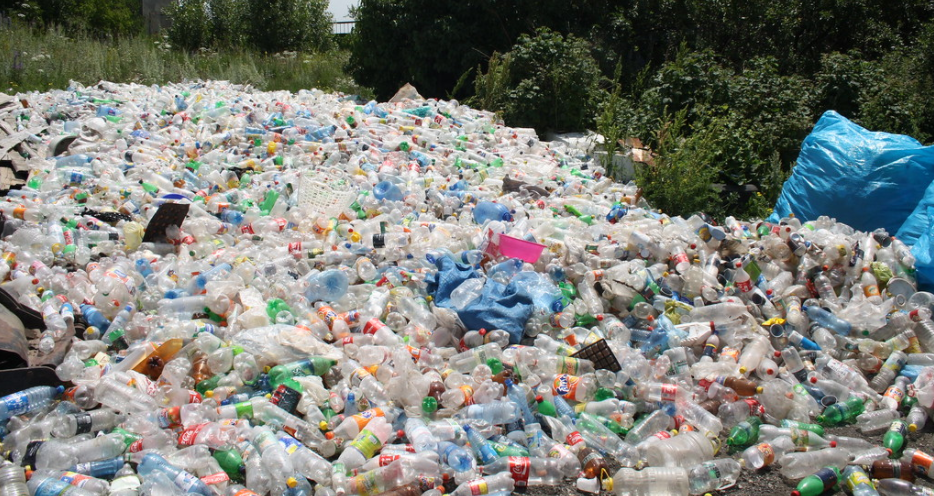 ---
This week, the United Nations Development Programme (UNDP) and Rare announced a global partnership to tackle plastic waste management and behavior change. The Global Environment Facility Small Grants Programme (GEF SGP) implemented by the UNDP and the Rare's Center for Behavior and the Environment (BE.Center) are collaborating on this important initiative. This is part of UNDP's efforts to advance the implementation of its Plastics Offer and Local Action Service Offer.
Plastic waste and pollution are now among the greatest threats to environmental sustainability and human health worldwide. According to a 2020 report from the UNEP, an estimated 12 billion tons of plastic waste is expected to be in landfills and the natural environment by 2050. The increasing amount of plastic produced has caused a significant waste generation problem that has outpaced society's ability to manage it effectively.
"There is a multitude of sources causing plastic waste and pollution, and behind each of these sources lies a chain of people and range of behaviors that have led to the plastic waste and pollution we see today," said Kevin Green, Vice President of Rare's BE.Center. "To achieve the change needed, key actors and practitioners must learn how to integrate behavioral science and behavior-centered design into their work."
"The plastic crisis is a result of increasing production, demand, and mismanagement of plastics – which are all linked to human behavior. Therefore, to address the problem, we need to apply the latest insights from behavioral science to understand how the human mind operates, what drives their behaviors and group actions, and how to foster benign relationships between human beings and nature. UNDP and Rare can lead such an initiative to transfer behavior change knowledge to actors in environment and development practices in order to foster pro-environmental behavior" said Sulan Chen, UNDP's Principal Technical Advisor on Plastics.
Traditional behavioral change tactics, such as information sharing, rules and regulations, and financial incentives, must be complemented with strategies rooted in behavioral science. Recognizing that these traditional levers have generally been insufficient for changing behavior on their own, Rare's environmental behavior change program designers have expanded their toolkit to include a more comprehensive set of levers for a shift in behavior and achieving environmental outcomes. These three novel levers -- emotional appeals, social influences, and choice architecture – along with the three traditional levers, represent the Behavioral Lever Framework for categorizing behavioral interventions in the environmental field.
Rare's work will support the design and implementation of behavior change programs at national and local levels. These programs will leverage best practices and the latest insights from behavioral science and design thinking and apply those insights directly to managing the plastic waste crisis. Specifically, Rare's team of behavioral scientists will:
Develop a Plastics and Behavior Change Practical Guide and resources that apply behavioral sciences to the challenge of plastic waste;Increase national and local capacity to design and implement behavior change programs that positively impact plastic and waste management; andEstablish and support an engaged global network of practitioners who can leverage the power of behavior change to prevent and manage plastic waste sustainably.
This partnership will be implemented through the GEF Small Grants Programme, which recently launched the Plastics Innovation Programme to support communities and local actors to implement 54 mid- and upstream focused plastic projects. These projects focus on a wide range of activities including baseline assessments and mapping of plastic pollution hotspots, awareness raising and advocacy; development of municipal and national plastic strategies/regulations, and the manufacturing of sustainable alternatives & material redesign. "SGP is excited to partner with Rare and apply behavior science to effectively manage plastic waste from the source, and possibly replicate the approach to other community-based projects supported by the SGP" said Yoko Watanabe, Global Manager, SGP.