Türkiye's First Female Astronomer Nüzhet Gökdoğan Honored in Google Doodle
---
Devdiscourse
|
Istanbul
|
Updated: 14-08-2023 08:21 IST | Created: 14-08-2023 08:21 IST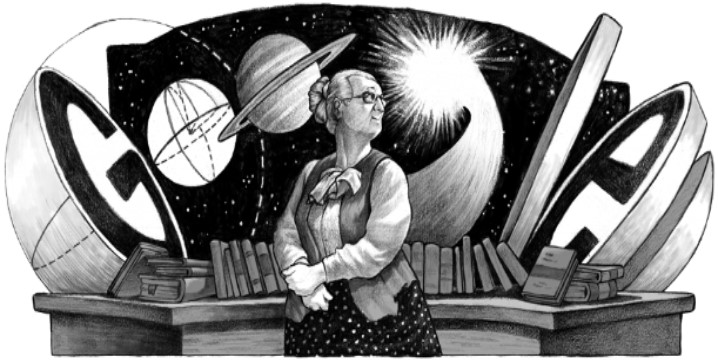 ---
Happy Birthday Nüzhet Gökdoğan!
Nüzhet Gökdoğan, celebrated as one of Türkiye's pioneering female astronomers, was honored today with a Google Doodle, marking her 113th birthday. Born in Istanbul on this day in 1910, Gökdoğan's legacy continues to inspire future generations of Turkish astronomers and academics.
The Doodle, paying tribute to the esteemed astronomer, was created by İzmir's renowned guest artist, Ali Çetinkaya. It highlights Gökdoğan's contributions to the field of astronomy, her commitment to education, and her position as a pioneering figure for women in the sciences.
Gökdoğan's academic journey was marked by distinction. Not only was she proficient in multiple languages including French, German, and her native Turkish, but she also pursued her education with a zeal rarely seen. Her undergraduate studies in mathematics were completed at the prestigious Lyon University in France, followed by her graduate studies in physics at the University of Paris in 1933. Although she received an offer to continue her research at the Paris Observatory, a testament to her potential and capability, her love for her homeland brought her back to Türkiye.
Once back, she didn't just continue her studies but dedicated herself to teaching and broadening the scope of astronomy in Türkiye. Gökdoğan's position at the Institute of Astronomy at the Faculty of Science, İstanbul University was remarkable in many ways. Not only was she the first Turkish employee there, but she also played a pivotal role in translating crucial course material from English and German, making it accessible to a wider audience.
Her groundbreaking dissertation in 1937 on the interstellar dark matter around the sun further solidified her position as a notable figure in the world of astronomy. By 1954, she had scaled yet another peak by becoming the first female dean of the Science Faculty at Istanbul University.
Throughout her life, Gökdoğan remained a prolific writer, contributing scientific papers to national journals and authoring textbooks on a range of subjects, from algebra and cosmography to her first love, astronomy. Her retirement in 1980 marked the end of a remarkable career, but her influence continued to grow posthumously.
Besides her achievements, Gökdoğan's dedication to the broader field of science and academics in Türkiye is evident in her foundation of multiple associations. Among these are the Turkish Astronomy Association, the Turkish Association of University Women, and the Turkish Mathematics Association.
Today, as we honor her 113th birthday, the nation and the world at large remember and salute the stellar contributions of Nüzhet Gökdoğan to the field of astronomy and academia. Her journey is a testament to what passion, dedication, and love for one's country can achieve.
Also Read: Google Doodle Honors Pakistan Independence Day 2023 with Indus River Dolphin Images