49ers bringing in Tom Savage for visit
Devdiscourse News Desk
|
Updated: 25-09-2018 06:38 IST | Created: 25-09-2018 06:26 IST
---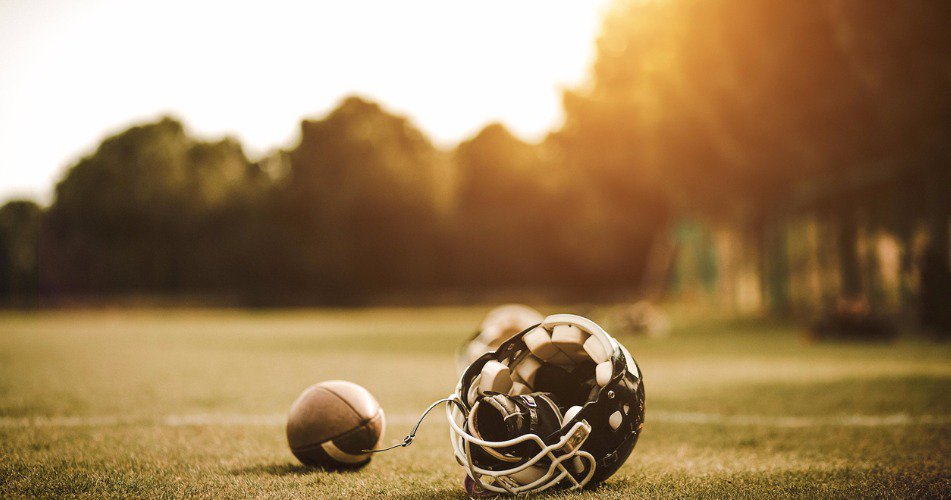 An MRI confirmed San Francisco 49ers quarterback Jimmy Garoppolo tore the anterior cruciate ligament in his left knee on Sunday and is out for the season, the team announced Monday.
Coach Kyle Shanahan told reporters following the 49ers' Sunday loss to the Kansas City Chiefs that the team feared Garoppolo had torn his ACL. C.J. Beathard, a 2017 third-round pick who went 1-4 as a starter last season, will be the team's starter moving forward.
The 49ers are also bringing in former Houston Texans quarterback Tom Savage for a visit, per an ESPN report.
Garoppolo was carted to the locker room after his left knee buckled on a third-and-20 scramble with the 49ers down by 14 points late in the fourth quarter. He could have stepped out of bounds but instead cut upfield, planting his left leg just before taking a big hit from Chiefs cornerback Steven Nelson.
--Baker Mayfield is the starting quarterback of the Cleveland Browns, coach Hue Jackson announced to reporters following practice.
The proclamation confirmed what already seemed to be a foregone conclusion after Mayfield replaced an injured Tyrod Taylor last Thursday against the New York Jets and led the Browns (1-1-1) to a come-from-behind win -- the team's first in 635 days.
"I informed the group this morning that we're going to start Baker Mayfield, and Tyrod will be the backup if healthy," Jackson said.
--Rookie Josh Rosen was named the Arizona Cardinals' starting quarterback, with coach Steve Wilks sending veteran Sam Bradford to the bench.
"Josh plays with a lot of confidence," Wilks told reporters. "I think he gives us an opportunity to be able to be successful."
Rosen, the No. 10 overall pick, relieved Bradford late in the team's 16-14 loss to the Chicago Bears on Sunday. He got two chances in the final five minutes to move the Cardinals into range for a game-winning field goal but was unable to do so. "I think he handled it well," Wilks said.
--The New York Jets reached out to the Pittsburgh Steelers regarding holdout running back Le'Veon Bell, according to multiple reports.
The exchange was merely a "preliminary conversation" with no trade offer, per multiple reports.
ESPN reported Sunday that the Steelers are listening to offers for Bell, who has yet to report to the team or sign his franchise tender after getting tagged for the second consecutive offseason. Bell ended his 2017 holdout before the regular season, but it remains unclear if or when he'll join the Steelers this season.
--The Los Angeles Rams will be without starting cornerbacks Marcus Peters and Aqib Talib for a few weeks, NFL Network reported.
According to the report, Peters will miss two to four weeks with a strained right calf, and Talib is out four to six weeks with a high ankle sprain. The report added that initial tests showed no structural damage for Peters and that he will have an MRI exam to confirm.
Peters went down in the first half against the Los Angeles Chargers on Sunday and could not put any weight on his right leg as he was carried to the sideline. He was then helped to a cart and taken to the locker room. Talib limped off with an ankle injury in the second half and did not return.
--San Francisco cornerback Richard Sherman is expected to miss two to three weeks with a left calf injury.
NFL Network reported Sherman was relieved to hear the injury was relatively minor. He left Arrowhead Stadium in a walking boot following the loss to the Chiefs.
Sherman was noticeably limping and grimaced as he left the field at halftime. The 30-year-old missed the second half of last season with a torn Achilles and battled a heel injury in practice last week.
--New York Giants tight end Evan Engram likely will miss a few weeks with a sprained MCL in his right knee.
ESPN reported the extent of the injury, but the Giants already had resigned themselves to the idea that Engram would be out for multiple games.
Engram left the locker room in Houston with a brace on his right knee and said he knew immediately something was wrong with the knee.
--Green Bay defensive lineman Muhammad Wilkerson underwent surgery Sunday night after suffering a "significant" injury to his left ankle in the loss to the Redskins, Packers coach Mike McCarthy confirmed.
Wilkerson left the field on a cart in obvious pain during the second quarter of Green Bay's 31-17 defeat. He was taken from FedEx Field to a Washington-area hospital, where he remained overnight.
"There was a procedure he needed before he could travel," McCarthy said. NFL Network reported that the injury is likely season-ending.
--Atlanta safety Ricardo Allen tore his Achilles in the Falcons' Sunday game and will miss the rest of the season.
The Falcons confirmed Allen's injury on Monday and will play the rest of the year without their starting safeties. Strong safety Keanu Neal sustained a season-ending knee injury in Week 1 at Philadelphia.
Falcons coach Dan Quinn said the team is not planning to add a starting-caliber safety, which would seem to rule out signing free agent Eric Reid or trading for Seattle Seahawks safety Earl Thomas. Quinn said the team is confident in reserve Damontae Kazee at free safety and the duo of Jordan Richards and Kemal Ishmael at strong safety. Reid has previously been mentioned by Quinn as an option after Neal's injury.
--Miami Dolphins defensive end William Hayes is out for the season with a torn ACL in his right knee, coach Adam Gase confirmed.
Hayes sustained the injury while sacking Oakland quarterback Derek Carr in the second quarter of the undefeated Dolphins' 28-20 win against the Raiders on Sunday. According to Gase, Hayes got his foot "caught in the ground" while "trying not to put body weight on the quarterback," a response to the NFL's emphasis on roughing-the-passer penalties this season.
Meanwhile, Dolphins defensive end Andre Branch will miss two to four weeks with a knee injury, according to a Miami Herald report.
--Minnesota Vikings running back Dalvin Cook said he is taking his hamstring injury "day-to-day" and believes there's a good chance he can play Thursday night against the Los Angeles Rams.
Cook hurt his hamstring late in Week 2 against the Green Bay Packers but told reporters afterward he was fine and wouldn't miss time. However, he didn't practice last week and was held out of the Sunday loss to the Buffalo Bills, a move described as precautionary with the short week upcoming before a Thursday game.
Cook said over the weekend he would "definitely" play against the Rams, but he was listed as a non-participant on Monday's practice report.
--Dallas Cowboys linebacker Sean Lee injured his left hamstring against the Seattle Seahawks on Sunday and could miss a few weeks, according to multiple reports.
Lee entered the game with a right hamstring issue that kept him limited in practice last week after he hurt the hamstring initially in Week 2. Lee left the Sunday game early and played just 36 snaps (52 percent), with first-round rookie Leighton Vander Esch stepping in and making 11 tackles on 33 snaps.
"He didn't feel great after the game," head coach Jason Garrett said of Lee on 105.3 The Fan in Dallas.
--Redskins left tackle Trent Williams is having "a very minor procedure" on his knee during the team's Week 4 bye, according to a report from 106.7 The Fan in Washington.
Williams, who had knee surgery after the season, reportedly will not miss any time due to the new procedure. The Redskins' next game will be at the New Orleans Saints on Oct. 8 on "Monday Night Football." Williams did not miss a snap Sunday in Washington's win over the Packers.
--Hall of Fame wide receiver Tommy McDonald, a star of the Philadelphia Eagles' 1960 NFL championship team, died. He was 84.
Drafted in the third round from Oklahoma in 1957, McDonald led the NFL in touchdown receptions in 1958 with nine, and in 1961 he led the league in touchdowns (13) and receiving yards (1,144).
Following a seven-year stint with Philadelphia, he played for the Cowboys, Rams, Falcons, and Browns before retiring after the 1968 season. McDonald finished his career with 495 catches for 8,410 yards and 84 touchdowns in 152 games.
--Cincinnati defensive tackle Ryan Glasgow sustained a torn anterior cruciate ligament in his right knee during the Bengals' Sunday loss to the Carolina Panthers and will miss the rest of the season, according to an NFL Network report.
Glasgow, a fourth-round pick from Michigan in 2017, appeared to get his knee caught in the turf while being blocked to the ground in the fourth quarter. He had to be carted off the field, and an MRI on Monday confirmed the ACL tear, per NFL Network.
Glasgow, who turns 25 on Sept. 30, tallied 11 tackles in the Bengals' first three games.
--The Indianapolis Colts released running back Christine Michael after claiming cornerback Arthur Maulet off waivers from the New Orleans Saints.
Michael had two carries for 9 yards in the opener but has not played since. He was inactive in Week 2 and did not see a snap as an active player Sunday in Philadelphia. His release is a good sign for the health of Marlon Mack, who missed Week 1 with a hamstring issue and sat out Week 3 with hamstring and foot injuries.
Meanwhile, coach Frank Reich said offensive lineman Joe Haeg will miss a few weeks with an ankle injury. Haeg started at left tackle for Anthony Castonzo in Week 1 and the last two games at right tackle before getting injured Sunday.
--The Los Angeles Chargers promoted running back Justin Jackson from the practice squad and waived running back Detrez Newsome.
A seventh-round rookie out of Northwestern, Jackson missed much of the preseason with an injury and did not make it through final cuts. Coach Anthony Lynn told reporters Jackson is fully healthy and has earned a chance to contribute.
Newsome is an undrafted rookie from Western Carolina who made the initial 53-man roster.
--The Baltimore Ravens signed center Hroniss Grasu and waived defensive back, Robertson Daniel.
Grasu was a third-round pick of the Chicago Bears in 2015 and started eight games as a rookie, but he missed all of 2016 with a preseason knee injury before playing in just six games (four starts) last year.
---