BCCI invites bids for acquiring title sponsorship rights for Women's Premier League
The detailed terms and conditions governing the tender process including eligibility requirements, a process for submissions of bids, rights and obligations of the title sponsor, etc. are contained in the 'Request for Proposal' (RFP) which will be made available on receipt of payment of a non-refundable fee of INR 1,00,000 (Indian Rupees One Lakh Only) plus any applicable Goods and Services Tax. The procedure to procure the RFP documents is enlisted in Annexure A to this notice. The RFP will be available for purchase till February 9, 2023
---
ANI
|
Updated: 28-01-2023 19:36 IST | Created: 28-01-2023 19:36 IST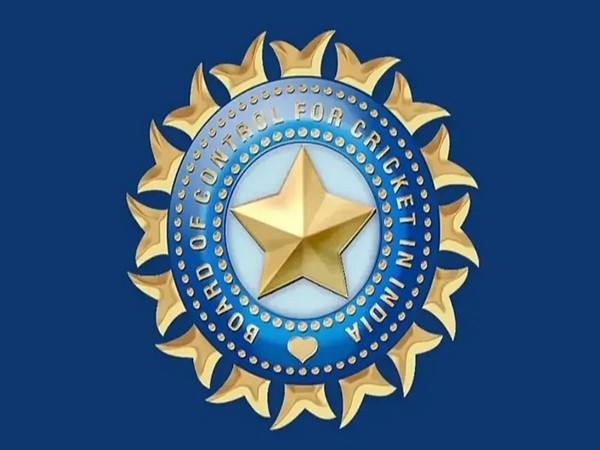 ---
Board of Control for Cricket in India (BCCI) announces the release of Request for Proposal for Title Sponsorship Rights for Women's Premier League Seasons 2023-2027."The BCCI invites bids from reputed entities for acquiring the title sponsorship rights for Women's Premier League Seasons 2023-2027," said a statement from the governing body of the sport in the country. The detailed terms and conditions governing the tender process including eligibility requirements, a process for submissions of bids, rights and obligations of the title sponsor, etc. are contained in the 'Request for Proposal' (RFP) which will be made available on receipt of payment of a non-refundable fee of INR 1,00,000 (Indian Rupees One Lakh Only) plus any applicable Goods and Services Tax. The procedure to procure the RFP documents is enlisted in Annexure A to this notice. The RFP will be available for purchase till February 9, 2023. Interested parties are requested to email the details of payment made for the purchase of the RFP to rfp@bcci.tv, as per the procedure laid down in Annexure A. It is clarified that the RFP documents shall be shared only upon the confirmation of payment of the non-refundable RFP fee.Any interested party wishing to submit a bid is required to purchase the RFP. However, only those satisfying the eligibility criteria set out in the RFP and subject to the other terms and conditions set out therein, shall be eligible to bid. It is clarified that merely purchasing the RFP does not entitle any person to bid.BCCI reserves the right to cancel or amend the bidding process at any stage in any manner without providing any reason. Earlier on Wednesday, BCCI announced the successful bidders of the Women's Premier League.
BCCI received a total bid of Rs 4669.99 crore for Women's IPL which is more than Men's IPL in 2008. The Adani Group, Capri Global, and the owners of the men's IPL teams Mumbai Indians, Delhi Capitals, and Royal Challengers Bangalore won bids to purchase the five women's IPL teams following the auction held in advance of the tournament's debut season, which will be held in March of this year.
The teams' respective home bases will be in Mumbai, Delhi, Bangalore, Ahmedabad, and Lucknow. No Women's IPL teams from Chennai and Kolkata. The auction, which took place in Mumbai earlier today and in which the winners were announced after opening sealed bids, brought in a record amount of Rs 466.99 crore for the BCCI.
BCCI's secretary Jay Shah confirmed the news and shared a tweet regarding the announcement. "Today is a historic day in cricket as the bidding for teams of the inaugural #WPL broke the records of the inaugural Men's IPL in 2008! Congratulations to the winners as we garnered Rs 4669.99 cr in total bid.
This marks the beginning of a revolution in women's cricket and paves the way for a transformative journey ahead not only for our women cricketers but for the entire sports fraternity. The #WPL would bring necessary reforms in women's cricket and would ensure an all-encompassing ecosystem that benefits each and every stakeholder. The @BCCI has named the league - Women's Premier League (WPL). Let the journey begin," tweeted Jay Shah. The player auction will be held in the first week of February and the auction purse will be Rs 12 crore (USD 1.46 million approx.) per franchise. (ANI)
(This story has not been edited by Devdiscourse staff and is auto-generated from a syndicated feed.)