Ben Duckett ready to represent England in all three formats
Ben Duckett revealed that he is willing to take every available opportunity to play for England in all three formats. He highlighted the fact that he has matured over 7 years. Duckett said "I've matured as a cricketer," he added. "It's realising what works for me and understanding my strengths. Seven years ago I might have tried to hit Shakib [Al Hasan] for six over long-on, but now I know all I have to do is hit the ball in front of square leg and it's four runs.
---
ANI
|
Ben Duckett Revealed That He Is Willing To Take Every Available Opportunity To Play For England In All Three Formats He Highlighted The Fact That He Has Matured Over 7 Years Duckett Said "I've Matured As A Cricketer," He Added "It's Realising What Works For Me And Understanding My Strengths Seven Years Ago I Might Have Tried To Hit Shakib
|
Updated: 11-03-2023 09:00 IST | Created: 11-03-2023 09:00 IST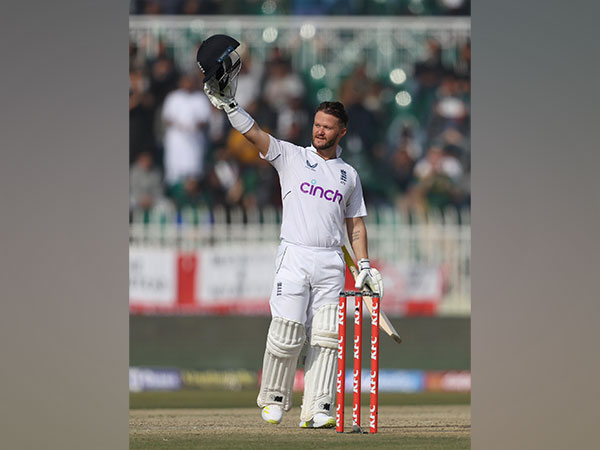 ---
The 28-year-old English batter Ben Duckett has revealed that he is willing to take every available opportunity to represent England in all three formats of cricket. Duckett gave credit for his return to cricket to England Cricket Test team head coach Brendon McCullum and England skipper Test cricket Ben Stokes. Back in 2016-17, 22-year-old Duckett found it hard to make his place in one of the best eras of the England cricket team. His raw technique and choosing his shots with two minds were two big reasons for his inability to make his place in the England squad.
However, in seven years Duckett has gained experience, refined his technique and mastered the ability to remain calm when the pressure starts to mount up on the team. Duckett showcased his knowledge of the past seven years in the recent New Zealand vs England series. Duckett marked his comeback against Pakistan in December 2022. Since December Duckett has made five appearances for the Three Lions and he has lost only once during that period. He faced his first defeat in the second test match of the series against New Zealand by one run.
Ben Duckett expressed his feelings about the time when he made his comeback for England against Pakistan. "The first thing Baz said to me in Pakistan was: 'Just enjoy it, you're going to get a good run'. To hear that as an opening batsman before your first Test back makes you not nervous and you can go out there and play your way rather than looking for a score."
"I've matured as a cricketer," he added. "It's realising what works for me, understanding what my strengths are. Seven years ago I might have tried to hit Shakib [Al Hasan] for six over long-on, now I know all I have to do is hit the ball in front of square leg and it's four runs. The small taste I had back then, I was very young and probably wasn't ready. I think that comes with age and most batters are at their best when they get to the age of 28, 29," as quoted by ESPNCricinfo. While many players opt to play franchise cricket to make big bucks Duckett held on to his hopes of getting a second chance to play for his national team. "I spoke to someone a month ago about people resting and pulling out of stuff," he said. "For me, the focus is on the chance to play all three formats for England. And that's going to be my focus for as long as I'm in the squad," as quoted by ESPNCricinfo. (ANI)
(This story has not been edited by Devdiscourse staff and is auto-generated from a syndicated feed.)