REUTERS SPORTS SCHEDULE AT 1500 GMT/1100 ET
Reuters
|
Updated: 16-05-2019 20:41 IST | Created: 16-05-2019 20:41 IST
---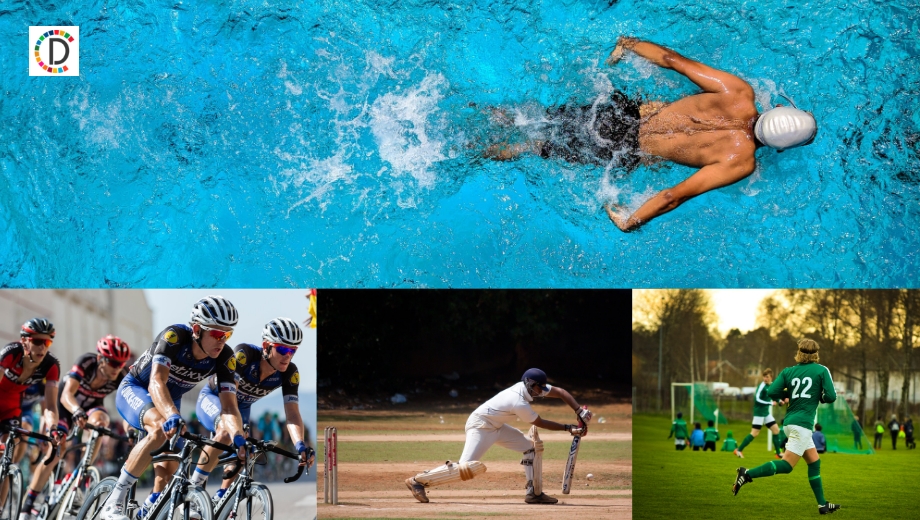 Here are the top sports stories and upcoming coverage plans for Reuters text service as of 11 a.m. ET/3 p.m. GMT. For a full schedule of news and events, go to our editorial calendar on Reuters Connect https://www.reutersconnect.com/planning or on Media Express http://mediaexpress.reuters.com/planning-tools/calendar. TOP STORIES
TENNIS-ROME/ Men's big three and Osaka through to last 16 in Rome
ROME - Former world number one Roger Federer marked his return to the Italian Open for the first time since 2016 with a 6-4 6-3 second round win over Joao Sousa on Thursday as top seed Novak Djokovic and holder Rafael Nadal also reached the last 16. GOLF-PGACHAMP/
Tiger Woods seeks second straight major win at PGA Championship FARMINGDALE, N.Y. - Masters champion Tiger Woods launched his quest for a second consecutive major title and a possible return to number one in the world rankings at the opening round of the PGA Championship on Thursday.
SOCCER-GERMANY-BAY-SGE/PREVIEW Soccer-Kovac aware Bayern future rests on two title deciders
BERLIN, - Bayern Munich coach Niko Kovac is aware his future with the German champions rests on Saturday's Bundesliga title-deciding finale and the German Cup final despite being contracted to 2021. UPCOMING
SOCCER SOCCER-BELGIUM/ (PIX)
Soccer - Belgian league title could de decided Racing Genk can win the title in Belgium for the first time since 2011 if they get result at Anderlecht and their only challengers Club Bruges, who are playing at Standard Liege at the same time, stumble.
16 May 16:30 ET / 20:30 GMT SOCCER-WORLDCUP/QATAR (PIX) (TV)
Soccer - Qatar opens first new World Cup stadium as tournament's fate looms Qatar on Thursday will inaugurate its first newly built World Cup stadium just weeks before a critical FIFA summit that could push it to share the spotlight with its neighbours despite a protracted row that has complicated FIFA's drive to expand the tournament.
16 May 15:30 ET / 19:30 GMT SOCCER-CHAMPIONS-LYO-FCB/
Soccer - Interview with Barcelona vice president Jordi Mestre ahead of Women's Champions League final
Barcelona's vice-president Jordi Mestre speaks to Reuters ahead of the Women's Champions League final against Olympique Lyonnais. 16 May 12:30 ET / 16:30 GMT
SOCCER-WORLDCUP-ZAF/ (PIX) Soccer - Women's World Cup - South Africa squad announcement
South Africa name their squad for next month's women's World Cup in France, where they will be making their made appearance at the finals. 17 May 08:30 ET / 12:30 GMT
SOCCER-WORLDCUP-USA-NZL/ Soccer - Women's International Friendly - United States v New Zealand
World champions United States face New Zealand in a friendly in St Louis, Missouri as both sides prepare for the FIFA Women's World Cup in France which starts on June 7. 16 May 20:00 ET / 00:00 GMT
SOCCER-ENGLAND-MCI-WAT/PREVIEW (TV) Soccer - England - FA Cup Final - Manchester City news conference
Manchester City manager Pep Guardiola speaks to the media ahead of the FA Cup final against Watford as his side attempt to become the first team to win the English domestic treble. 17 May 08:30 ET / 12:30 GMT
SOCCER-COPA-BRA/ (PIX) (TV) Soccer - Copa America - Brazil squad announcement
Brazil coach Tite announces his squad ahead of the Copa America. 17 May 10:00 ET / 14:00 GMT
RUGBY RUGBY-UNION-SUPER/
Rugby - Super Rugby Week 14 Super Rugby week 14
17 May 05:30 ET / 09:30 GMT RUGBY-UNION-SUPER/REBELS
Rugby-Melbourne Rebels v Bulls The Melbourne Rebels look to maintain contact with the ACT
Brumbies in the Australian conference of Super Rugby against the Bulls, who are also just a point behind the South African leaders the Sharks. 17 May 07:30 ET / 11:30 GMT
TENNIS TENNIS-ROME/ (PIX)
Tennis - WTA Premier 5 - Italian Open Action from the quarter-finals of the Italian Open - a WTA Premier 5 tournament.
17 May 05:00 ET / 09:00 GMT TENNIS-ROME/ (PIX) (TV)
Tennis - ATP 1000 - Italian Open Action from the quarter-finals of the Italian Open - an ATP World Tour Masters 1000 event in Rome.
17 May 05:00 ET / 09:00 GMT CYCLING
CYCLING-GIRO/ (PIX) (TV) Cycling - Giro d'Italia
Stage seven of the Giro d'Italia is a 185-kilometre ride from Vasto to L'Aquila. 17 May 06:25 ET / 10:25 GMT
CRICKET CRICKET-ODI-ENG-PAK/ (PIX)
Cricket - Fourth One Day International - England v Pakistan England play Pakistan in their fourth one day international in Nottingham.
17 May 08:00 ET / 12:00 GMT GOLF
GOLF-PGACHAMP/ (PIX) (TV) Golf - PGA Championship second round
Second round coverage of the major championship at Bethpage Black in New York. 17 May 06:45 ET / 10:45 GMT
(This story has not been edited by Devdiscourse staff and is auto-generated from a syndicated feed.)
Download The Devdiscourse News App for Latest News.
---