Sports News Roundup: Osaka survives Hsieh to reach quarters in Cincinnati; Kyrgios fined $113,000 for Cincinnati outburst
Devdiscourse News Desk
|
Updated: 16-08-2019 10:29 IST | Created: 16-08-2019 10:26 IST
---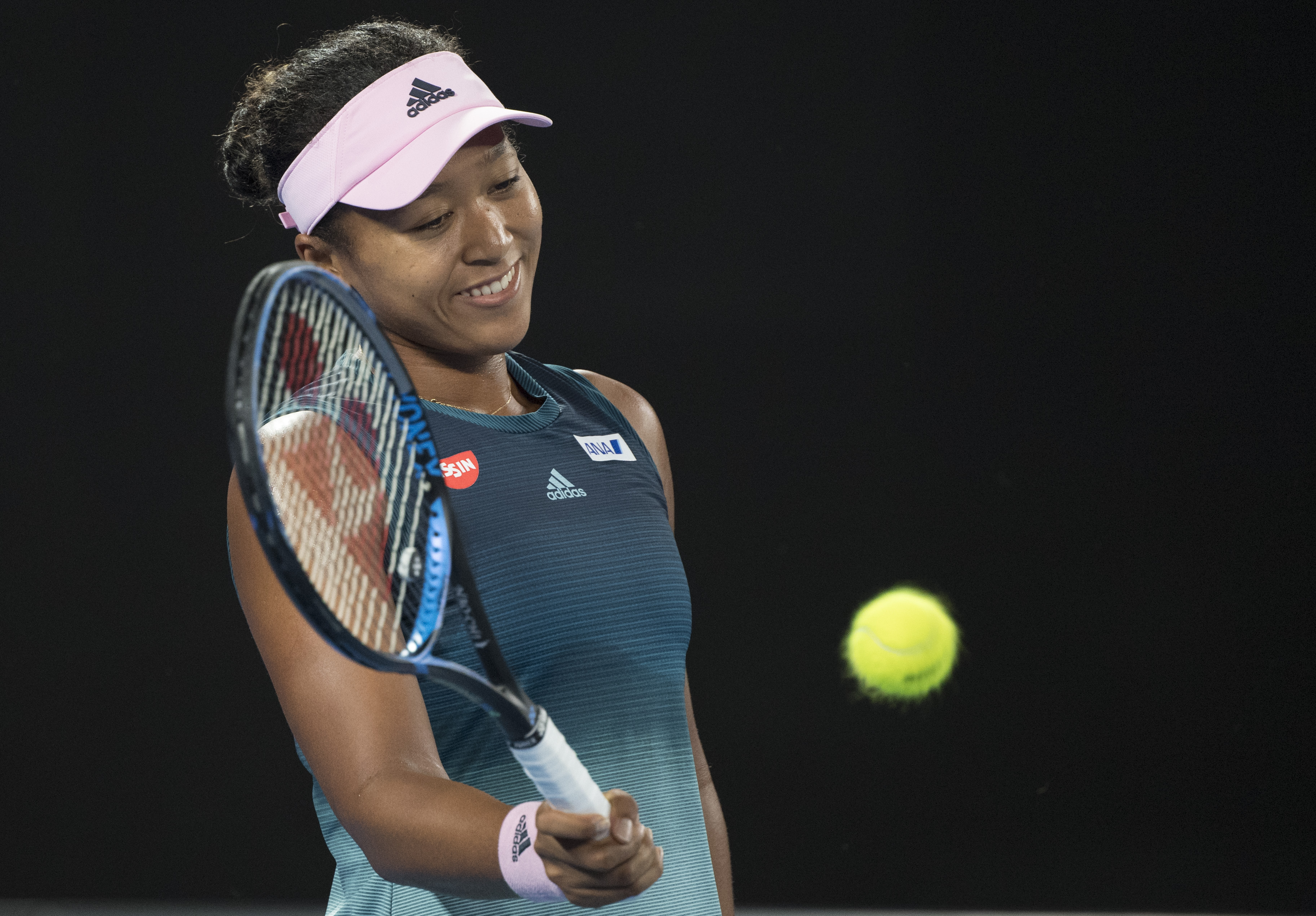 Following is a summary of current sports news briefs.
Murray to play singles in Winston-Salem next week
Andy Murray will play in the singles at next week's Winston-Salem Open as he continues his comeback from hip surgery, tournament officials told Reuters on Thursday. The Scot lost 6-4 6-4 to Richard Gasquet in Cincinnati on Monday in his first singles match since January and later said he would not accept a wild card for the men's draw at the U.S. Open, the year's final Grand Slam.
Osaka survives Hsieh to reach quarters in Cincinnati
World number one Naomi Osaka survived a tough test against Hsieh Su-Wei and eked out a 7-6(3) 5-7 6-2 victory to reach her first-ever quarter-final at the Cincinnati Masters on Thursday. Osaka, who lost to Hsieh at the Miami Open in March, admitted a day earlier that the Taiwanese challenger was an unpredictable opponent for her.
Video shows McGregor punching man in pub
A video surfaced Thursday of UFC star Conor McGregor punching an older man in a pub in Dublin in April. The video, obtained by TMZ, shows McGregor twice putting a glass in front of the older man, purportedly to pour McGregor's whiskey brand. The man twice moves the glass away from him before McGregor shoots out his left fist to hit him in the face.
Triathlon: Mislawchuk wins 'battle of nutrition' at Tokyo 2020 test event
Canada's Tyler Mislawchuk prevailed in a 'battle of nutrition' in sticky, humid conditions on Friday to win Tokyo's International Triathlon Union (ITU) Olympic qualifying race, which also doubled as a Tokyo 2020 test event. A day after the women's race had to be shortened over heat concerns, the men's event went ahead at the venue for next year's Olympics in slightly cooler conditions, aided by gray skies.
MLB roundup: Harper's slam caps Phils' stunning rally over Cubs
Bryce Harper hit a walk-off grand slam into the second deck in right field off Derek Holland in the bottom of the ninth inning to rally the host Philadelphia Phillies past the Chicago Cubs 7-5 on Thursday. The Phillies entered the ninth trailing 5-1 before exploding for six runs to secure the three-game series sweep. Brad Miller hit an RBI single with one out in the ninth to close within 5-2. Roman Quinn followed with an RBI single, and Rhys Hoskins was hit by a pitch before Harper's bomb.
Federer stunned by Russian qualifier Rublev in Cincinnati
Fearless Russian qualifier Andrey Rublev needed just over an hour to beat Roger Federer 6-3 6-4 in the third round of the Cincinnati Masters on Thursday, the Swiss 20-time Grand Slam champion suffering his quickest defeat for 16 years. The 21-year-old Rublev, who broke the third seed in his first two service games, shed tears of joy after pulling off the biggest win of his career in 62 minutes.
Kyrgios fined $113,000 for Cincinnati outburst
The ATP has fined Nick Kyrgios a total of $113,000 following his second-round loss at the Cincinnati Masters on Wednesday when the Australian argued loudly with the chair umpire and smashed several rackets. The fines included five charges of unsportsmanlike conduct totaling $85,000, $20,000 for verbal abuse, $5,000 for an audible obscenity and $3,000 for leaving the court. U.S. safety agencies investigate plane crash involving racecar driver Dale Earnhardt Jr
Two U.S. safety agencies are investigating the crash of a small plane in Tennessee on Thursday that was carrying retired racecar driver Dale Earnhardt Jr., his wife and daughter, officials said. Earnhardt's sister Kelley said on Twitter the two pilots of the Cessna Citation and three family members were safe and being taken to a hospital for observation. There were no serious injuries, according to officials in Tennessee cited by media.
NFL notebook: Gordon reportedly willing to miss games
Los Angeles Chargers running back Melvin Gordon is prepared to sit out regular-season games absent a new contract, ESPN reported Thursday. The report adds that Gordon, a two-time Pro Bowler, wants to return in time for the regular season, but the sides have not made progress toward a deal.
MLB notebook: Yanks' Stanton eyes September return
New York Yankees slugger Giancarlo Stanton is slated to return from the injured list in September, general manager Brian Cashman told The Athletic on Thursday. The 29-year-old outfielder is on the 60-day IL with a strained PCL in his right knee. The four-time All-Star has not played since June 25.
---