COVID-19 threatens to widen the digital gender divide
In a world that, all of sudden, has turned virtual, it has become absolutely essential to providing equal digital access and opportunities to the unconnected population, primarily dominated by women.
COE-EDP
|
Updated: 05-06-2020 16:54 IST | Created: 05-06-2020 16:52 IST
---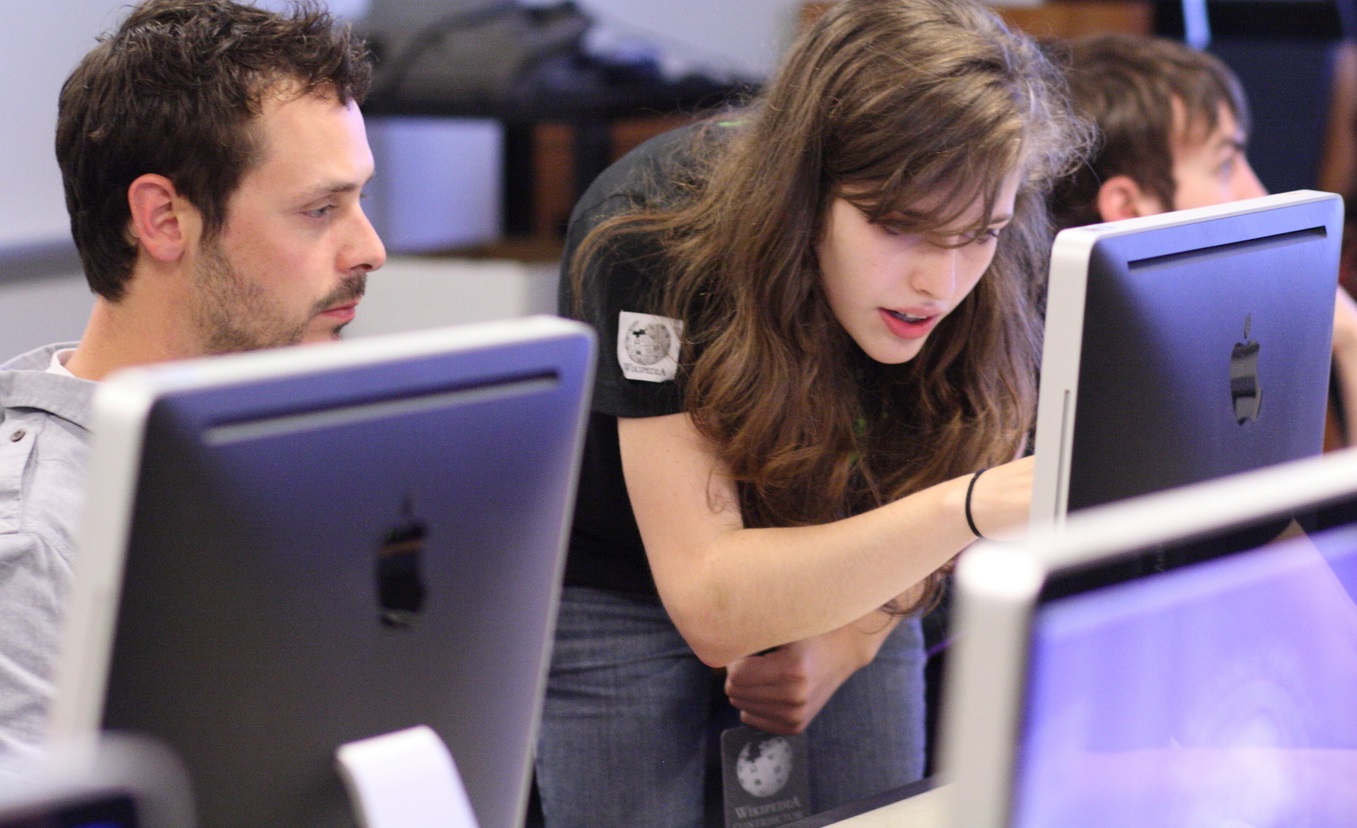 ICT tools are at the forefront of efforts to combat the spread and impact of the COVID-19 pandemic, prompting a digital revolution worldwide. From online shopping to remote education and work, the ongoing crisis has forced us to adopt digital technologies for essential activities.
While the quick digital transformation is helping us to adapt in the pandemic era, we are concerned about a new crisis looming on the horizon, i.e. the widening digital gender divide. Globally, 3.6 billion people do not have access to the affordable Internet, with most of the disconnected folks belonging to the least developed or developing countries. According to the International Telecommunications Union (ITU) data, in 2019, the proportion of women using the Internet globally was 48 percent, compared to 58 percent of men.
Talking about the mobile internet, which has seen remarkable progress over the years, women are 20 percent less likely to use mobile internet than men in low- and middle-income countries (LMICS). When it comes to smartphone ownership, women are 20 percent less likely than men to own one in LMICs, with affordability and digital skills among the top barriers.
Furthermore, women are underrepresented in the technology industry. Right from early education, gender stereotypes, and other factors force girls to consider non-STEM (science-technology-engineering-mathematics) subjects which is why they lack the necessary digital skills and knowledge to meaningfully use the information and communications technologies. It's surprising that even in the most technologically-advanced country like the United States, women make up less than 25 percent of the STEM workforce. Lack of skills means they are missing enormous job opportunities offered by the new wave of technological advancement under the Fourth Industrial Revolution.
Past experiences show that disease outbreaks disproportionately affect men and women. Now as the crisis intensifies around the world, the pre-existing digital disparities will likely get wider, especially in the developing and least-developed countries. These digital disparities could increasingly prevent women from accessing other essential services such as e-learning. telehealth, online commerce, to name a few.
Gendered impacts of COVID-19 pandemic
Communication
Ever since countries around the world imposed lockdown measures to contain COVID-19, digital technologies have emerged as the savior for people to stay connected and informed. But what about those 3.6 billion disconnected folks who do not have access to affordable internet or digital tools? In regions like Africa where internet usage is just 28.2 percent, how will people embrace digital technologies to adapt to the ongoing crisis?
As highlighted above, when it comes to women's mobile phone ownership and mobile internet use, it remains significantly lower for women than men. This gender disparity in access to the Internet and the ownership of the mobile phone, the most common mode of communication today, clearly highlights that women and girls will be the hardest hit by this pandemic.
Online distance learning
As a precautionary measure to curb the spread of COVID-19, over 190 countries have implemented temporary closures of all educational institutions including degree colleges, schools, universities. UNESCO data shows that as of mid-April, 1.5 billion children, and youth were affected by school closures in 195 countries, from pre-primary to higher education.
The crisis prompted teachers and learners to switch to digital solutions to ensure continuity of education to minimize disruption. Unfortunately, half of all the students, mostly from underprivileged backgrounds, who are currently out-of-school do not have essential tools like a computer, and more than 40 percent do not have an internet connection to access online distance learning opportunities.
Fig: As of April 2020, 1.57 billion learners were out of school due to the COVID-19 pandemic, out of which 743 million were girls / Data: UNESCO
Girls who continue to face exclusion from education are at more risk to face disengagement from education, during and after the crisis due to lack of connectivity. The abrupt transition to online learning and the economic hardship resulting from the pandemic may force these out-of-school girls, especially in low-and middle-income countries, to quit learning forever.
Not only students but teachers too are grappling with the rapid shift to distance and online education. With such an unprecedented impact, the coronavirus crisis will deepen the pre-existing gender digital divide and subsequently hamper the progress on achieving the 17 sustainable development goals and its principle to 'leave no one behind'.
FinTech services and Online commerce
With the prospect of reaching the financially excluded and underserved population, many countries are turning to digital financial services. Globally, nearly a billion women, especially in low- and lower-middle-income countries lack access to formal financial services.
In today's hyper-connected world, lack of digital access means depriving women of digital financial services like mobile banking, cashless transactions, and e-wallets. For instance, in Sub-Saharan Africa, roughly a fifth of women report using a mobile phone or the internet to make a transaction through an account, compared with about a quarter of men, according to the World Bank Findex database. Digital financial exclusion also hampers women's opportunities to contribute to the digital economy.
Women are 43 percent less likely to engage online as compared to their male counterparts. In times of social distancing, the digital gender divide will impede their ability to purchase daily essentials and access crucial healthcare services via online channels. The COVID-19 crisis will have significant implications for women-owned businesses. Women employees and entrepreneurs will face difficulty in adapting their businesses to an online world and remote work environment.
What to do
The path ahead is uphill and to ensure that the development is inclusive, the need is to provide women and girls with equal resources and opportunities. As the digital gender divide is a long-standing problem, the COVID-19 pandemic may further aggravate it. Given the unprecedented situation, concrete actions are urgently needed to bridge the divide so that both men and women can equally contribute to socio-economic development. They can include:
Ensuring affordable access to ICTs since affordability is one of the greatest barriers to girls' and women's access and use of digital technologies, overcoming the digital gender divide will require taking more steps to provide affordable access.
Invest in digital skills development- It is estimated that 90 percent of future jobs will need some kind of ICT skills, hence more is needed to help women develop skills that are increasingly in demand in the digital age.
Uprooting discriminatory gender norms and stereotypical beliefs to increase women's participation in the digital sector.
Financial and technical support to help women-led businesses transition into the online world during this crisis.
Multi-stakeholder partnerships to address the digital gender gap.
In a world that, all of sudden, has turned virtual, it has become absolutely essential to providing equal digital access and opportunities to the unconnected population, primarily dominated by women. Skills, access, and use of digital technologies are vital to women's socio-economic development, especially at a time when we are more reliant on digital technologies than ever before.
Centre of Excellence on Emerging Development Perspectives (COE-EDP) is an initiative of VisionRI and aims to keep track of the transition trajectory of global development and works towards conceptualization, development, and mainstreaming of innovative developmental approaches, frameworks, and practices.
---
FIRST PUBLISHED IN:

Devdiscourse