New Google Chat feature lets you easily generate links to specific message
---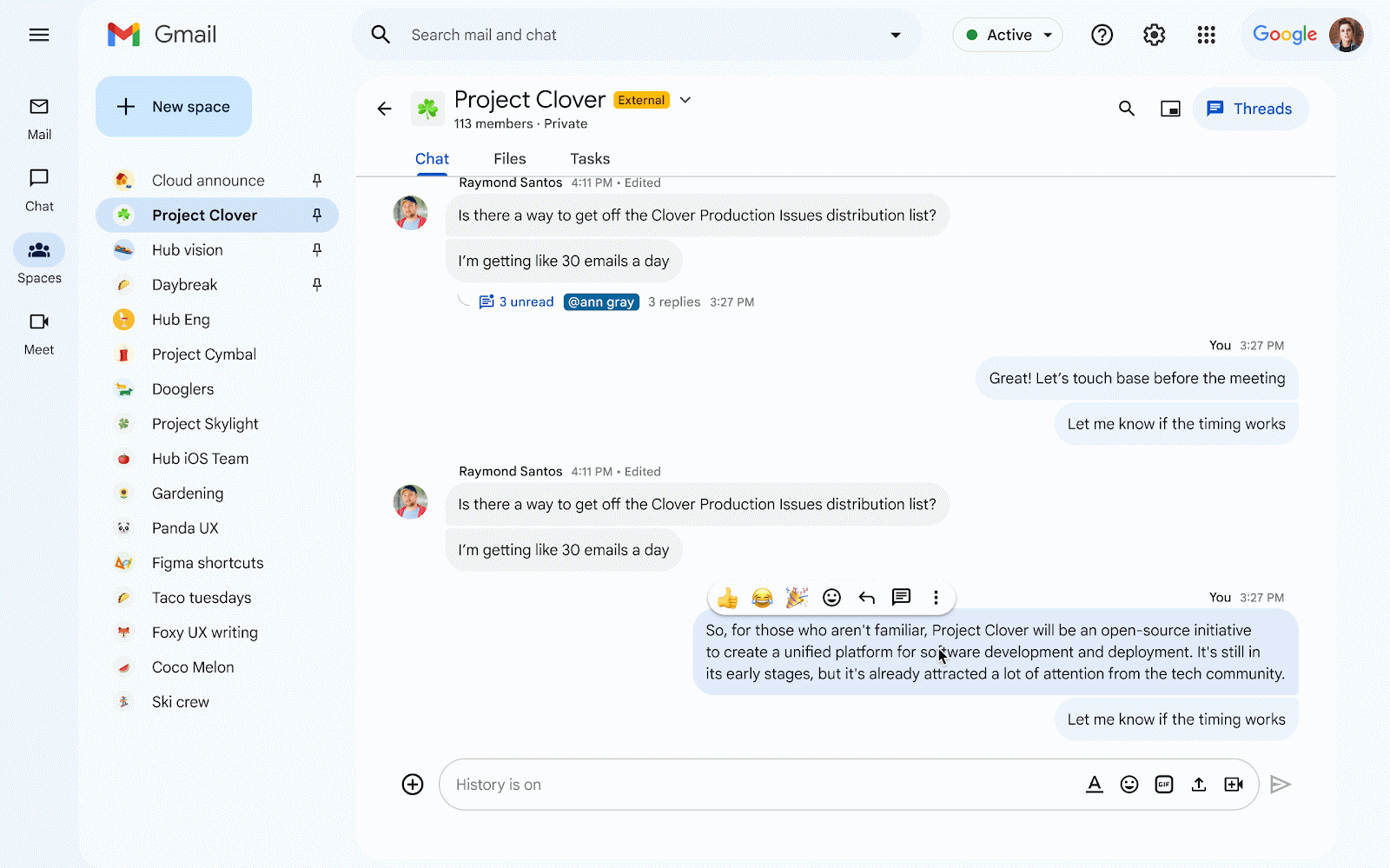 ---
Google Chat is adding a new message linking feature to help teams collaborate more effectively. To generate a link to a specific message, hover over the message and click the three-dot menu > select Copy link > paste the link within the conversation or space of your choice.
When the link is clicked by a colleague, they will be taken to the original message within Google Chat as long as they have access to the conversation or space.
Notably, when you share a message link with someone who isn't part of the conversation, they receive a notification that says they don't have access to it.
"To generate links to messages easier so that others can reference a particular topic or announcement, we've added a "Copy link" option for all messages posted in spaces, group messages and direct messages," Google wrote in a blog post.
The new message linking feature in Google Chat is gradually rolling out to Rapid Release domains, starting September 27, 2023, and may take up to 15 days to be fully visible.
For Scheduled Release domains, the gradual rollout will commence on October 11, 2023. It will be available to all Google Workspace customers and users with personal Google Accounts.