Ensuring Startups' survival during COVID-19 lockdowns through adaptability
Historically, recessions have seen the creation and survival of many successful businesses around the world.
COE-EDP
|
Devdiscourse
|
Updated: 12-05-2020 13:33 IST | Created: 12-05-2020 09:42 IST
---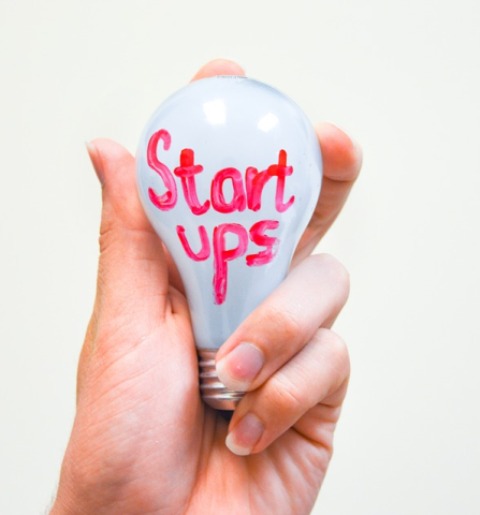 The global economy is under unprecedented threat from the ongoing COVID-19 pandemic that has turned the world upside down. As the corona-induced "Great Lockdown" continues, so does its economic impact. The global economy is projected to decline sharply in 2020, leading to an economic recession that will likely be worse than past recessions.
The pandemic has disrupted nearly all industries and organizations, with startups among the hardest hit. Since the onset of COVID-19, global investors have turned more cautious about backing startups, making it tough for them to navigate the current crisis. A global survey conducted by a Startup Genome in April 2020 offers more insight into the impact of COVID-19 on the global startup ecosystem. Globally, 41 percent of startups have three months or less of cash runway, and only 34 percent of startups that have raised Series A, B, or later rounds are left with less than 6 months worth of cash.
Impact of COVID-19 on startups (Source: Startup Genome)
Aren't the figures deeply distressing? So how will the startup ecosystem thrive during this time of economic uncertainty?
Historically, recessions have seen the creation and survival of many successful businesses around the world. For instance, some of the world's top companies like WhatsApp, Instagram, Flipkart, and Uber were founded during the financial crisis of 2008-2009. Tech giants such as Microsoft, IBM, Apple were also launched during economic downturns.
Even during this crisis, several startups, despite a significant disruption, have come up with novel innovative tools and solutions to effectively deal with the challenges. For instance, Indian childcare startup Cradlewise is working on a splitter attachment that can double a ventilator's capacity, subsequently catering to the needs of two COVID-19 patients with a single machine. The splitter has a mechanical design that can help normalize pressures so that patients with slightly different lung compliance can use the same ventilator to get nearly equal flow. To avoid cross-contamination, the splitter has one-way valves and a live filtration system.
Another example is Zipline, a US-based medical drone delivery startup that is helping several countries around the world deliver medicines, test samples, and other essential supplies like protective masks and gloves. In Ghana, Zipline's autonomous drones are delivering COVID-19 test samples and personal protective equipment to rural health facilities. In Rwanda, the company has partnered with Partners in Health (PIH) to deliver blood, cancer drugs to regional hospitals.
Dublin-based AI and Robotics company, Akara Robotics, has developed a UV disinfection robot to help prevent the spread of COVID-19 virus hospitals and other public spaces.
Analytics startup Kinetica recently launched the COVID-19 Real-time Crisis Management Platform that aggregates and tracks crucial emergency response data such as testing kit quantities, hospital capacity in real-time. Launched in collaboration with Disaster Tech, the platform seeks to provide emergency responders and policy-makers with crucial data to make life-saving decisions during the crisis.
Centre of Excellence on Emerging Development Perspectives (CoE-EDP), established by VisionRI, is working on assessing the possibilities of using the huge inflow of data due to COVID-19 pandemic and resulting lockdowns worldwide as well as technology powered data analytics for policy formulation, planning, program and project formulation in the post-COVID 19 periods. CoE-EDP is also working on analyzing and assessing how the policymakers and administrators will be required to renovate healthcare communication modalities and what role technology can play to adopt resilience policies and protocols to deal with COVID 19 pandemic and challenges to be posed in the post-COVID 19 world.
These are just a few examples of how startups and innovations are optimizing their existing resources or building new products and solutions for survival and growth during this downturn phase.
Moving ahead with COVID-19
Startups are the catalyst for the growth and development of an economy. While nobody knows when the COVID-19 pandemic will end and when the economy will get back on track, here are some tips for startups, particularly those in early stages, that may help them withstand the ongoing crisis:
Adaptability is the key to survival in an unprecedented crisis situation. If you fail to adapt to changes, you can't get through them. Forget about competing for the top market position because this is the time to survive at all costs.
Given the current economic situation, it has become extremely difficult to get money into your business, so to stay afloat you need an effective plan to preserve your cash. Avoid unnecessary expenses like travel, bonuses, increments, etc. to extend your runway. You may also go for temporary pay-cuts over lay-offs because the latter may cost your company more in the long-run.
Additionally, you can look for alternative forms of financing such as government grants, tax refunds to make it through this challenging situation.
Work from Home is more of a necessity than a trend, so ask your employees to keep working virtually, if they can. A lot of open-source tools such as Slack, Microsoft Teams, Google Meet, Google Docs, Google Drive, etc. are available for the remote workforces.
Utilize social networking platforms to promote your products, interact with customers, seek feedback, or share the latest information on your services and operations. Many organizations are effectively using Facebook, Twitter, Instagram, and other social media platforms to drive audience engagement and promote their brand.
Engage with your employees, customers
Use digital communication tools like video conferencing to stay in touch with your employees and exchange thoughts on future strategies, new opportunities to assure them that you all are together in this fight. Employees are the most valuable asset of a company, so make sure to implement safety protocols to protect the mental and physical health of all employees. Keeping team spirits high is vital to boost productivity.
And the same goes for your loyal customers as well. The more time you engage with them, the more you will know about their current needs. Once you identify the needs of your customers, you can serve them better.
Not all businesses are losing out, some of them including e-learning, telehealth are doing quite well during the current lockdown. Consider collaboration to cater to the shifting needs of customers whilst also ensuring the rapid recovery of your company.
Another important approach to navigate through uncertainty is innovation. Businesses that are innovating to develop alternative products and services to survive during these trying times are likely to emerge better and stronger out of this crisis.
Nobody knows how long the crisis will last, so set out long-term goals and create an action plan to achieve them. Communicate with your investors and shareholders with full transparency and involve them in all relevant decision-making processes that will help you operate smoothly during and after the crisis.
Moreover, government interventions in the form of incentives and economic stimuli such as income tax rebates, interest-free loans, etc. are urgently needed to avoid the long-term and worst effects of COVID-19 on the global startup ecosystem.
This is a really difficult time, but it will pass anyway, sooner or later. Let's not forget the words of Epictetus, a Greek Stoic philosopher, who said, "The greater the difficulty, the more glory in surmounting it. Skillful pilots gain their reputation from storms and tempests."
Centre of Excellence on Emerging Development Perspectives (COE-EDP) is an initiative of VisionRI and aims to keep track of the transition trajectory of the global development and works towards conceptualization, development, and mainstreaming of innovative developmental approaches, frameworks, and practices.
---
FIRST PUBLISHED IN:

Devdiscourse