Travellers from G20 nations can use UPI for payments in India: RBI
---
PTI
|
Mumbai
|
Updated: 08-02-2023 13:00 IST | Created: 08-02-2023 12:57 IST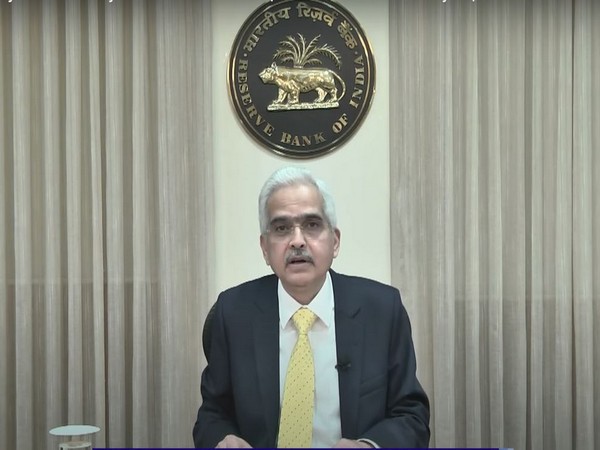 ---
The Reserve Bank on Wednesday allowed inbound travellers from G20 nations arriving at select airports to use the popular UPI for making payments in the country.
Later, the RBI also proposes to extend the Unified Payments Interface (UPI) facility to travellers from all countries.
UPI is a system that powers multiple bank accounts into a single mobile application, merging several banking features, seamless fund routing & merchant payments into one hood.
''UPI has become hugely popular for retail digital payments in India. It is now proposed to permit all inbound travellers to India to use UPI for their merchant payments (P2M) while they are in the country,'' RBI Governor Shaktikanta Das said while unveiling the latest monetary policy.
To begin with, the facility will be extended to travellers from G20 countries arriving at select international airports, he said.
India has assumed the presidency of G20 for one year from December 1, 2022 to 30 November, 2023.
The G20 or Group of 20 is an intergovernmental forum of the world's major developed and developing economies.
It comprises Argentina, Australia, Brazil, Canada, China, France, Germany, India, Indonesia, Italy, Japan, the Republic of Korea, Mexico, Russia, Saudi Arabia, South Africa, Turkey, the UK, the US, and the European Union (EU).
Payment transactions through UPI rose 1.3 per cent on-month to a high of nearly Rs 13 lakh crore in January.
The governor also announced that the Reserve Bank will launch a pilot project on QR Code based Coin Vending Machine (QCVM) in 12 cities.
These vending machines will dispense coins against debit to the customer's account using UPI instead of physical tendering of bank notes.
''This will enhance the ease of accessibility to coins,'' Das said and added that based on the learnings from the pilot, guidelines will be issued to banks to promote distribution of coins using these machines.
The governor also said to further enhance transparency, reasonableness and consumer protection, draft guidelines on levy of penal charges will be issued to obtain comments from stakeholders.
At present, regulated entities are required to have a policy for levy of penal interest on advances. They, however, follow divergent practices on levying of such charges.
In certain cases, these charges are found to be excessive, the governor said.
The central bank also proposes expanding the scope of TReDs by providing insurance facility for invoice financing; permitting all entities/institutions undertaking factoring business to participate as financiers in TReDS; and permitting rediscounting of invoices.
For the benefit of MSMEs, the RBI had introduce a framework in 2014 to facilitate financing of MSMEs' receivables through Trade Receivables Discounting System (TReDS).
Meanwhile, as part of RBI's gradual move towards normalising liquidity and market operations, the central bank has decided to restore market hours for the Government Securities market to the pre-pandemic timing of 9 am to 5 pm.
''Moreover, as part of our ongoing endeavour to further develop the government securities market, we propose to permit lending and borrowing of G-secs,'' Das said.
This, the governor added will provide investors with an avenue to deploy their idle securities, enhance portfolio returns and facilitate wider participation.
This measure will also add depth and liquidity to the G-sec market; aid efficient price discovery; and work towards a smooth completion of the market borrowing programme of the Centre and states.
(This story has not been edited by Devdiscourse staff and is auto-generated from a syndicated feed.)