Jharkhand gets second Vande Bharat Express, to run between Ranchi and Howrah
---
PTI
|
Ranchi
|
Updated: 24-09-2023 22:37 IST | Created: 24-09-2023 22:37 IST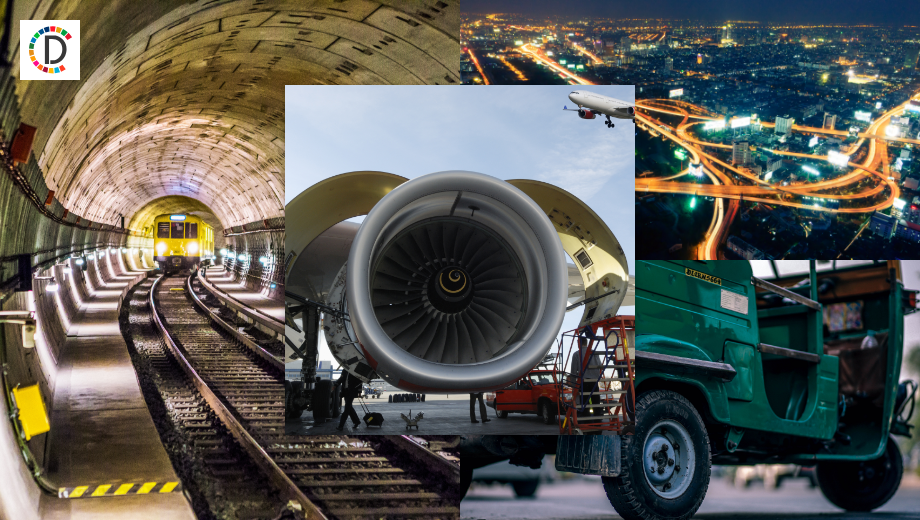 ---
The Ranchi-Howrah Vande Bharat Express was flagged off by Prime Minister Narendra Modi through video-conferencing on Sunday.
It is Jharkhand's second Vande Bharat Express. The first one, which runs between Ranchi and Patna, was flagged off on June 27.
The regular run of the train will begin on September 27, an official said.
Jharkhand Governor CP Radhakrishnan, Rajya Sabha MPs Mahua Maji and Aditya Sahu were among those present at Ranchi railway station to attend the inauguration function.
''Our prime minister is on a mission for the country's development,'' the governor said.
''The party which Modi represents is not in power in Jharkhand, Bihar and West Bengal but the needs of the people are being fulfilled. Despite political differences, we should work for the development of the nation,'' he said.
The train, which will run six days a week, completed the 463 km distance between Ranchi and Howrah in West Bengal in seven hours.
Rajya Sabha MP Maji demanded a reduction in the fares, which will benefit the common people.
The fare between Ranchi and Howrah will be Rs 2,045 for executive AC chair car, and Rs 1,030 for AC chair car without meal.
Ranchi MP Sanjay Seth said, ''I have requested the railway ministry for a Ranchi-Varanasi Vande Bharat Express and an Antyodaya Express from Ranchi to south India.'' Talking to reporters, general manager of South Eastern Railway Anil Kumar Mishra said, ''The decision for another Vande Bharat will be taken by the railway board. There is huge demand for the train between Ranchi and Varanasi. We hope the train will be provided very soon.'' Ranchi-Howrah Vande Bharat has seating capacity for 530 passengers and it will take 40 minute less than Ranchi-Howrah Shatabdi Express to reach the final destination, he said.
Around 70 school students, teachers and principals also got a free ride on the train from Ranchi on Sunday.
''I feel very lucky to travel on the train on its inaugural day. I have been selected for the journey in the train through a painting competition. Vande Bharat reflects the progress of new India,'' Ishita Kumari, a class 9 student said.
During its regular run, the train will depart from Ranchi at 5.15 am and reach Howrah at 12.20 pm. On its return journey, the train will leave Howrah at 3.45 pm and reach Ranchi at 10.50 pm.
The trial run of the Ranchi-Howrah Vande Bharat was successfully conducted on September 21.
The train will have stops at Muri, Kotshila, Purulia, Chandil, Tatanagar and Kharagpur, a statement said.
''The indigenously designed train is equipped with state-of-the-art passenger amenities. It will provide more comfort to rail users. The train will be immensely beneficial for students, businessmen, tourists and entrepreneurs. Enhanced connectivity will also provide a boost to socio-economic development in the region,'' it said. Meanwhile, programmes were organised at every stoppage to mark the inaugural run. Local MLAs, MPs and government officials were present, besides school students.
Medinipur MP Dilip Ghosh, who was present at a programme in Kharagpur railway station, claimed that the Centre was keen to develop West Bengal but land was a major hurdle.
''Highway and railway projects in West Bengal cannot be completed because the state government cannot provide the required land,'' he said.
''The Centre wants to develop West Bengal. The highway at nearby Narayangarh has been widened to 50 metres so that even jet planes can land on them. Most likely it will be opened next month,'' he added.
Ghosh said that earlier, only one Vande Bharat train used to be flagged off on a single day but now it is being done at a ''wholesale rate''.
''Today, nine Vande Bharat trains were flagged off. These will improve the socio-economic conditions of the people,'' he said.
With the Ranchi-Howrah and Patna-Howrah Vande Bharat trains flagged off on Sunday, the number of such trains running in West Bengal rose to five. The other three trains operate on the Howrah-New Jalpaiguri, Howrah-Puri and New Jalpaiguri-Guwahati routes.
The Ranchi-Howrah Vande Bharat Express will be the fastest train on the route, replacing the Shatabdi Express, CPRO Aditya Kumar Choudhury said.
''The schedule of the train has been designed in such a way that people who have work in Kolkata can go there, and return by night,'' he said.
(This story has not been edited by Devdiscourse staff and is auto-generated from a syndicated feed.)