2,000 research scholars arrested protesting outside MHRD office demanding stipend hike
---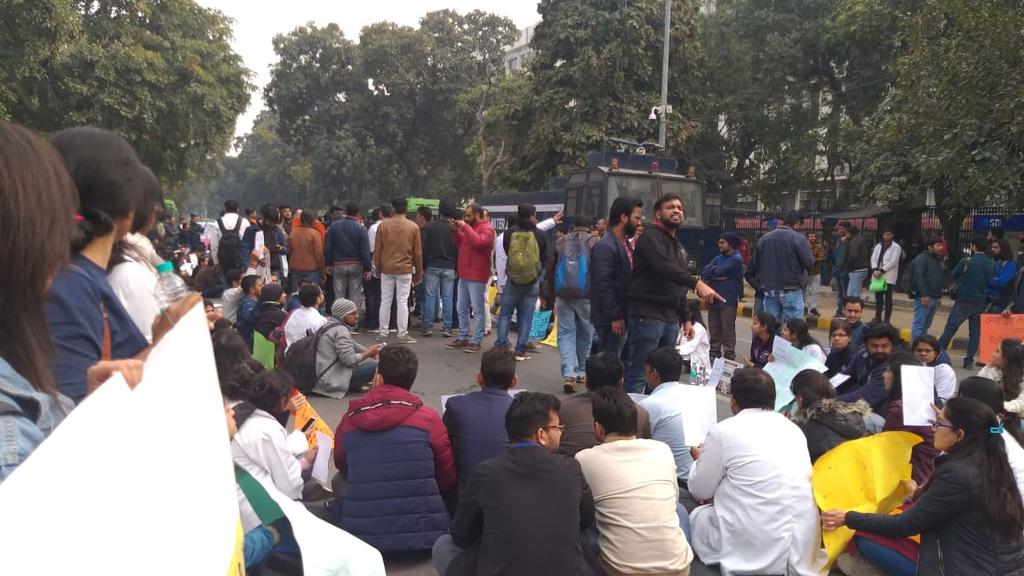 ---
New Delhi police today (January 16) arrested (around 4 pm) over 2,000 research scholars who were protesting outside the headquarter of Ministry of Human Resource Development (MHRD). The research scholars, who are incessantly demanding for an increase in their stipends, came down to the streets of Delhi to protest against government's nonchalant attitude on it.
For those who're still unaware of the protest, research scholars from across the nation gathered outside the Shastri Bhawan in Central Delhi today in support of their long-standing demand of increasing the scholarship amount. Later, the All India Research Scholars Association (AIRSA) and research fellows moved to Jantar Mantar to continue their protest. Their protest started from 11 am, and the sources say that the protestors had a plan to go for an indefinite hunger strike till the time their demands are fulfilled.
"We have been demanding an 80 percent hike in our fellowships applicable from April last year We staged a protest in front of the Ministry of HRD office first and then moved to Jantar Mantar." The national representative of Research Scholars of India, Nikhil Gupta cited. "The indefinite hunger strike will now be an integral part of our protest. There have been too many fake promises made to us. No more tweets and no more trying to divide us on the basis of caste, funding agencies or examinations. We have written way too many letters to the departments but have not got any relief so far," Gupta added, as reported by PTI.
According to Gupta, they were peacefully protesting in front of the MHRD head office when the police arrested them around 4 pm, packed them into five buses and took them to different police stations including Parliament Street Police Station and Mandir Marg Police Station.
The protestors claim that despite Prime Minister Narendra Modi's slogan 'Jai Anusandhan' in support of the Indian researchers, no response or positive action has been observed in favour of the demands of researchers so far.
Gupta further added that they are yet to know how many scholars from varied institutes would physically be present in the capital city to join the protest. But he is confident that people across the nation are in support of their cause.