Song Jae Rim and Kim So Eun again face new dating rumors
---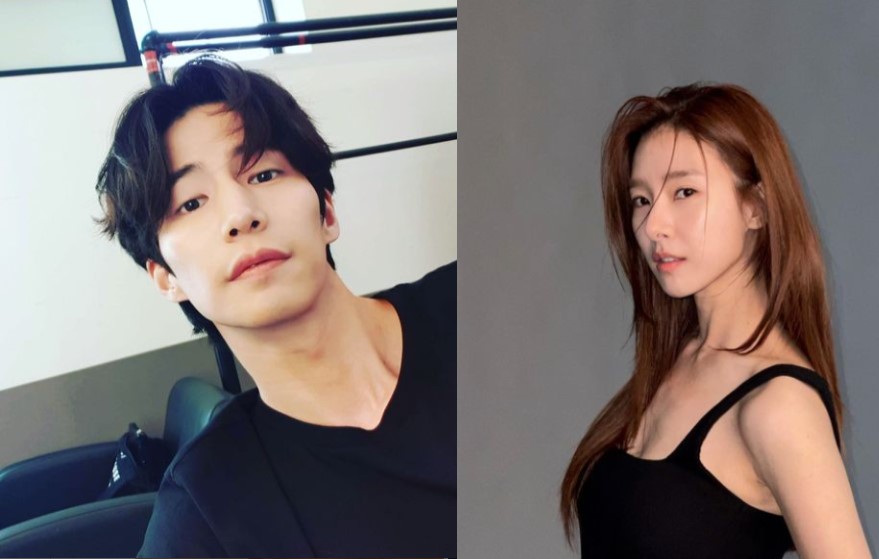 ---
Song Jae Rim and Kim So Eun have once again found themselves entangled in dating rumors, just two months after previous speculations were put to rest.
Recent photos obtained by OSEN reveal that Song Jae Rim and Kim So Eun separately shared pictures of red roses on their personal social media accounts on May 21st. The images, although uploaded with an hour's time difference, bore a striking resemblance. However, due to the ephemeral nature of Instagram Stories, the photos have since been automatically deleted and are no longer accessible.
Despite the seemingly suggestive posts, both agencies representing Song Jae Rim and Kim So Eun have acknowledged that the actors share a close and friendly bond but firmly denied any romantic involvement. Saram Entertainment, Song Jae Rim's agency, clarified that the photos were taken at Song Jae Rim's home and that the two actors have not had any personal meetings since their trip to Japan.
Ascendio Reserve, Kim So Eun's agency, echoed a similar sentiment, stating that while the actors maintain a close relationship and regular communication, the simultaneous posting of identical photos was purely coincidental.
The dating rumors initially sparked after Song Jae Rim and Kim So Eun were spotted together in Japan in March. Despite their previous denials, the recent photo incident has reignited speculations about the true nature of their relationship.
Once again, both agencies have refuted the dating rumors, emphasizing that Kim So Eun embarked on a trip with her staff following the conclusion of the KBS2 drama 'Three Brothers and Sisters'. They further explained that although Song Jae Rim also traveled separately, their itineraries coincidentally overlapped, leading to a chance encounter during the trip.
Song Jae Rim and Kim So Eun gained popularity as a virtual couple on MBC's variety show 'We Got Married 4', which aired in 2014 and even received the prestigious 'Best Couple Award' at the 'MBC Entertainment Awards' that year. They later reunited on screen in the 2016 SBS drama 'Our Gap Soon'.
While Song Jae Rim recently made a special appearance in the Teabing original series 'Everything We Loved', Kim So Eun is currently considering her next film project.
Keep following Devdiscourse for updates on more South Korean celebrities and series.
Also Read: Kim Tae Ri stars in a new series 'Revenant' with 'Kingdom' writer for Disney Plus