People News Roundup: Brazil mourns bossa nova founder João Gilberto as he is buried in Rio
Devdiscourse News Desk
|
Updated: 09-07-2019 10:34 IST | Created: 09-07-2019 10:30 IST
---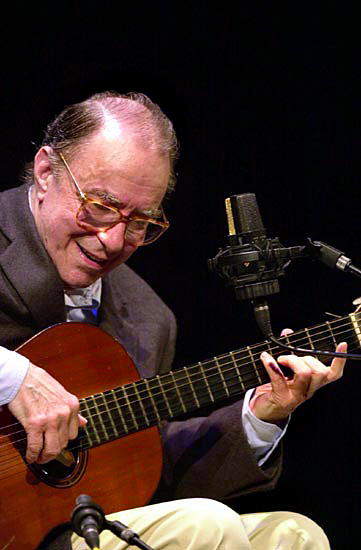 Following is a summary of current people news briefs.
Brazil mourns bossa nova founder João Gilberto as he is buried in Rio
Brazilians said goodbye to legendary musician João Gilberto, a founder of bossa nova, ahead of his funeral on Monday afternoon, with an outpouring of grief from some of the biggest names in the country's music industry. Gilberto, 88, died on Saturday in his house in Rio de Janeiro. The family did not disclose the cause of death.
Stevie Wonder tells London concert he will have a kidney transplant
Stevie Wonder told thousands of fans watching him perform in London on Saturday night he is due to have a kidney transplant in September. The singer, songwriter and musician told the crowd at an event in Hyde Park that he had a donor lined up, and was making the announcement to avoid rumors spreading about his health.
---