INS Kochi affiliated to Jammu & Kashmir Light Infantry Regiment
Devdiscourse News Desk
|
Updated: 24-09-2018 23:30 IST | Created: 24-09-2018 22:19 IST
---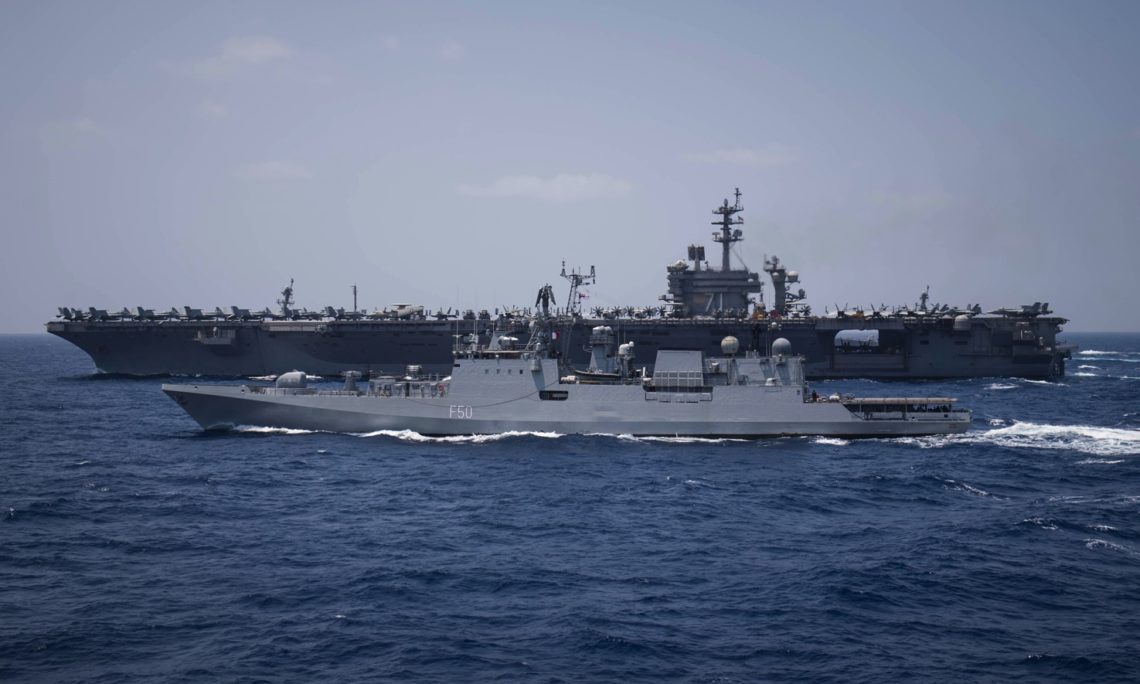 INS Kochi, the indigenously built destroyer, was affiliated Monday to the Jammu & Kashmir Light Infantry Regiment (JAK LI) in a ceremony held onboard the ship at the Naval Dockyard here.
An 'affiliation' between units of sister services is aimed at augmenting the synergy, coordination and 'jointness' between the services to ensure better coordination at the ground level that would aid in meeting the ever-changing aspects of present warfare, stated a communication issued by the Indian Navy.
The affiliation between naval and army units is an ongoing process and this is the 31st affiliation of an Indian Naval unit, it said.
The process of affiliation began during Phase 1, when the Charter of Affiliation was signed by the Commandant of the Jammu and Kashmir Light Infantry Regiment and the Commanding Officer of INS Kochi at Srinagar on August 20, 2018, in the presence of the Flag Officer Commanding-in-Chief, Western Naval Command and Colonel of the Jammu and Kashmir Infantry Regiment who is presently also the Chief of Integrated Defence Staff to Chairman COSC (CISC).
In Phase 2 held Monday, a joint Guard of Honour was presented to the Flag Officer Commanding-in-Chief, Western Naval Command Girish Luthra, followed by a joint band performance by the Naval and JAK LI bands.
"This affiliation is a step towards reinforcing the relationship with the JAK LI Regiment and to continue with the tradition of joint and integrated operations in peace so as to reap its benefits in war," the flag officer commanding-in-chief Luthra said. He also termed the affiliation as another major step towards achieving greater synergy between the services. "The importance of ground-level interactions between units to ensure better coordination and collaboration.
The better understanding of each others working conditions, ethos and traditions would result in a higher level of camaraderie and would act as a force multiplier during operations," he said. Param Vir Chakra awardee Subedar Major and Honorary Captain Bana Singh were also present at the event.
---