UNESCO trains professionals to fight against illicit trafficking of Ukrainian cultural property
---
UNESCO
|
Geneva
|
Updated: 24-01-2023 13:37 IST | Created: 24-01-2023 13:37 IST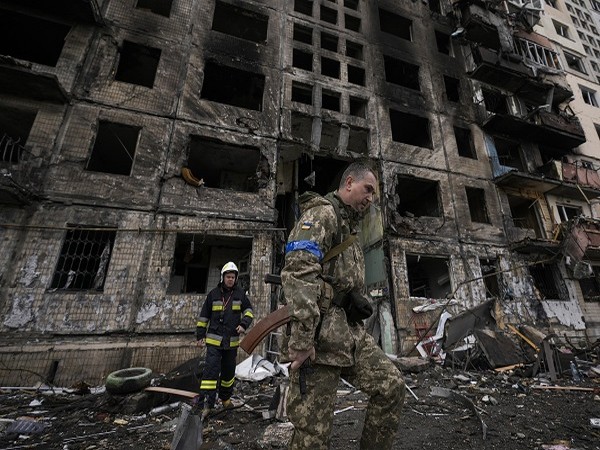 ---
Following its call concerning the risk of illicit trafficking of Ukrainian cultural property, and in partnership with the National Institute of Cultural Heritage of Poland, UNESCO is organizing a workshop, from 18 to 20 January 2023 in Warsaw, to train over 35 law enforcement and cultural heritage professionals and representatives of the judiciary from Hungary, Moldova, Poland, Romania, Slovakia and Ukraine in the fight against illicit trafficking of Ukrainian cultural property.
Several experts from UNESCO and its key partners - such as INTERPOL, the World Customs Organization, the European Union, and the Carabinieri Command for the Protection of Cultural Heritage - will provide essential information to law enforcement officers, representatives of the judiciary and officials from the Ministry of Culture and Information Policy of Ukraine on the legal and operational tools to fight against illicit trafficking of cultural property. The agenda also includes presentations on the specificities of Ukraine's rich cultural heritage, in particular religious icons, old coins and archaeological heritage, as well as items on the ICOM Red List of Cultural Objects at Risk in Ukraine.
This workshop will help strengthen the network of trained and committed professionals in Ukraine and its neighbouring countries to effectively manage situations where heritage is at risk and to support the safeguarding of Ukrainian cultural property.
On the occasion of this training, the publication "Fighting the illicit trafficking of cultural property: a toolkit for European judiciary and law enforcement" financed by the European Union was translated into Polish and Ukrainian in order to provide the trainees with a reference tool, which will support them in their efforts to protect Ukrainian cultural heritage.
UNESCO remains committed to preserve Ukraine's rich movable cultural heritage from looting, illegal excavations and illicit trafficking and will continue to work closely with its international, regional, and national partners to combat this scourge.