Storm clouds of food inflation and drum beats of recession continue this year: Nestle India CMD
---
PTI
|
New Delhi
|
Updated: 24-03-2023 18:33 IST | Created: 24-03-2023 18:10 IST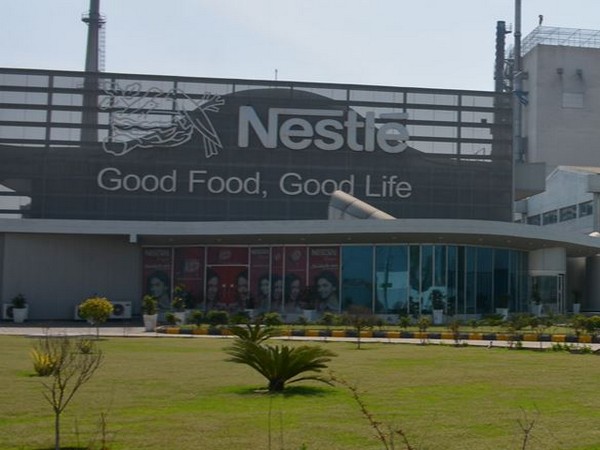 ---
The ''storm clouds of food inflation'' and drum beats of recession in parts of the world continue in 2023 but FMCG major Nestle India is prepared to stay anchored through various measures it has undertaken, according to the company's Chairman Suresh Narayanan.
In his address to shareholders in the company's latest annual report, Narayanan, who is also the Managing Director, said, ''at such times, being boringly consistent matters more than being brilliantly erratic.'' The company's ''steadfast focus'' on building volumes, expanding in smaller towns and villages under its ''RURBAN' strategy with innovations along with ''astutely'' managing value and simultaneously nudging the premiumisation trend that is driving economic recovery in parts and will fuel momentum, he said.
On the future outlook, Narayanan said, ''as we look confidently at the year ahead, the storm clouds of food inflation, acceleration of war and indeed the drum beats of recession in parts of the world continue to surround us''.
However, he said various measures that the company has undertaken, ''combined with a strong commitment to sustainability and the power of our people and relationships of trust is a prequel to stay anchored through the storm''.
India is among the fastest growing markets for Nestle, Narayanan added.
Terming 2022 as an ''extraordinary year'', Narayanan said the year began with the Omicron variant of coronavirus, impending climate concerns, the global geopolitical developments such as the Russia-Ukraine war.
There were several headwinds for the FMCG sector in India in 2022, a sharp rise in inflation worsened further by supply chain issues with an increase in fuel costs. Rural inflation was higher than urban inflation that delayed rural consumption, the annual report said.
''However, India's ability to navigate these headwinds and strike a balance between managing inflation and sustaining growth has been globally acknowledged,'' Narayanan said.
Nestle India has a comprehensive process of commodity procurement and business-continuity measures towards meeting exigencies.
According to Nestle India, it has a robust framework in place, which ensures a continuous monitoring, identification and redressal to meet unforeseen challenges.
''Despite an external volatile environment, inflation, price and cost to consumer, your company steered through challenges, with its growth platforms not being compromised. These were driven by strategies of scale, efficiencies, mix and pricing,'' it said.
While discussing risks and opportunities, Nestle India said consumer preferences and sensitivities are fast evolving.
Speed of consumer shifts is expected to increase even further with easier access to information, rising demand to know more and seek more choices based on their preferences.
''Your company is constantly upgrading its information dissemination on the labels and via other brand communication mechanisms to provide all relevant details to enhance and enrich the consumer experience,'' it said.
In 2022, Nestle India's domestic sales increased by 14.8 per cent to Rs 16,097.60 crore, which was broadly led by a mix of pricing and volume, it added.
(This story has not been edited by Devdiscourse staff and is auto-generated from a syndicated feed.)