J-K: New Industrial Policy draws Rs 2200 cr investment in 1 year, generates 10,000 jobs
The New Industrial Policy (NIP) 2021 that came into effect in Jammu and Kashmir on April 1, 2022, has started showing its impact on the ground as the Union Territory is fast turning into an investment hub, according to sources.
---
ANI
|
Updated: 10-06-2023 13:54 IST | Created: 10-06-2023 13:54 IST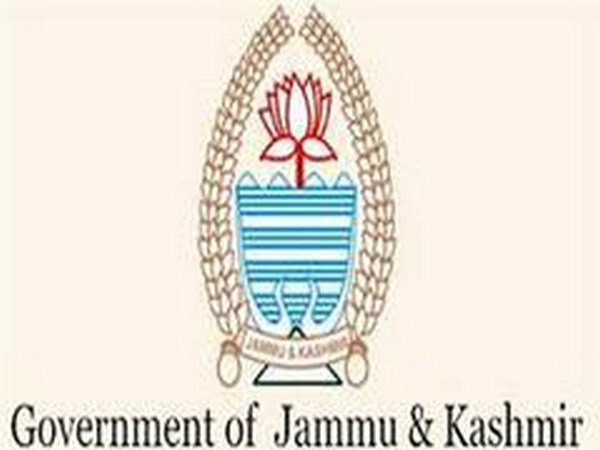 ---
The New Industrial Policy (NIP) 2021 that came into effect in Jammu and Kashmir on April 1, 2022, has started showing its impact on the ground as the Union Territory is fast turning into an investment hub, according to sources. For the first time since 1947 investments worth about Rs 2200 crore have been made in J-K in one year.
The new business units that have become functional in the Financial Year 2022-23 have created employment opportunities for more than 10,000 youth. According to the figures dished out by the officials under the New Industrial Policy, a total of 5327 investment proposals have been received so far with an anticipated investment of about Rs 66,000 crore to be made in Jammu and Kashmir in the coming years.
In the Financial Year 2023-24 the work commenced on the industrial units that would fetch an investment of over Rs 5500 crore. These enterprises are all set to provide jobs to thousands of youth in the near future. From 2022 onwards the J-K Industries Department has allotted land to 1854 units of which 854 have paid the premium. In addition, 560 units have signed lease deeds and have taken over the possession of the land allotted for starting work on their units as mandated under NIP.
Pertinently, the New Industrial Policy has a spending outlay of Rs 28,400 crore (Rs 284 billion), the largest incentive to date, on the industrial development of Jammu and Kashmir for the next 15 years. It is expected to generate an investment of Rs 20,000 crore (Rs 200 billion) and employment of 4.5 lakh over the plan period. This is the first block-level development project that intends to undertake the process of industrialisation at the very grassroots level using the local resources, skills, and talent available within the Union Territory.
The policy was envisaged with a mission to usher in a new era of socio-economic development in the region, catering to the aspirations of the people of Jammu and Kashmir. The policy since its inception has been prioritizing the aspirations of the entrepreneurs and concerted efforts are being put in to make J-K the most investor-friendly UT.
The new policy is different from the industrial policies that were in vogue till this policy was implemented. To facilitate the investors the government has taken many steps like providing 167 services of 18 departments on a single window portal. A statement states that new industrial estates have been developed and the existing infrastructure has been improved.
Initiatives like the Business Reform Action Plan, and Ease of Doing Business have led to the compiling of 352 BRAP points. This has reduced 3188 burden compliances. It may be recalled when the business proposals started pouring into Jammu and Kashmir politicians, who ruled the Himalayan region till 2018 had claimed that all these offers were nothing but a farce confined to papers only. New units becoming functional and employing locals have dispelled their propaganda.
After August 5, 2019--when the Centre announced its decision to scrap J-K's special status and bifurcate it into two Union Territories--the Himalayan region has become an investment hub. For the first time in 70 years, J-K has received Foreign Direct Investments as international corporate players like Dubai's Emaar Group are constructing a mall in Srinagar. Showrooms of national and multinational companies like Trendz, Paras Group and others have already become functional in J-K.
Abrogation of Article 370, a temporary provision in the Constitution, more than three years ago has transformed J-K from a strife-torn region into the most vibrant and happening place in the country. Peace returning to the Union Territory after three decades of Pakistan-sponsored terrorism has instilled confidence among investors that terrorists can no longer call the shots and that their investments are in safe hands, the statement said.
The statement further said, "J-K youth who till 2019 had no avenues have become torchbearers of 'Naya Jammu and Kashmir.' They are leading from the front by getting associated with new ventures and ideas. They have realized that Pakistan used them as cannon fodder for fighting its own proxy war. They have understood that besides the neighbouring country, separatists like late Hurriyat hawk Syed Ali Shah Geelani, so-called JKLF chairman Yasin Malik and others left no opportunity to turn Kashmiri youth into stone-pelters and terrorists." Politicians, who ruled J-K after 1990, sailed in two boats. They couldn't muster the courage, to tell the truth to people that "Azadi" and Pakistan were illusions and the violence won't take them anywhere, the statement said.
By terming Kashmir as an "issue" they allowed the terrorists, separatists and their handlers to push the youth towards destruction and death. The people of J&K paid a heavy price for the failure of politicians to work towards J-K's complete integration with India. They didn't put any effort into getting investors into J-K, nor did they make any attempt to tell the people that their future is secure with India.
Fake narratives and hollow slogans created confusion and chaos. Unemployed youth were lured by the Pakistani agents to pelt stone, enforce shutdowns and join terror outfits. On August 5, 2019, Prime Minister Modi and Union Home Minister Amit Shah promised the people of J-K that their lives would change for good, and both leaders have kept their promise.
As of date, J-K is packed with tourists, and investors and the economy is booming. Youngsters are getting job offers from the corporate world as investors are keen to set up their units in J&K. They are aware that local youth can greatly help them establish their foothold in the new market, the statement added. Political regimes in the erstwhile J-K state had adopted industrial policies from time to time (i.e. 1995, 1998 & 2004) the latest being Industrial Policy, 2016. To support the old industrial policies, the Centre sanctioned packages of incentives but the industrial sector in Kashmir failed to compete with other parts of the country, the release stated.
In the absence of industries, youngsters had nothing to fall back upon as there were no jobs in the private sector. However, in 'Naya Jammu and Kashmir' youth are writing a new chapter of prosperity and development. They have endorsed the vision of PM Modi and have rejected the agenda of hate and violence propagated by Pakistan and its stooges, the statement added. (ANI)
(This story has not been edited by Devdiscourse staff and is auto-generated from a syndicated feed.)