Iranian pressure mounts on Hamas, Hezbollah for 'Joint Operational Mechanism' against Israel
This development comes amidst the ongoing confrontation between Israel and Islamic Jihad in the Gaza Strip and aims to unite Iranian proxies in the region.
---
ANI
|
Updated: 17-05-2023 09:13 IST | Created: 17-05-2023 09:13 IST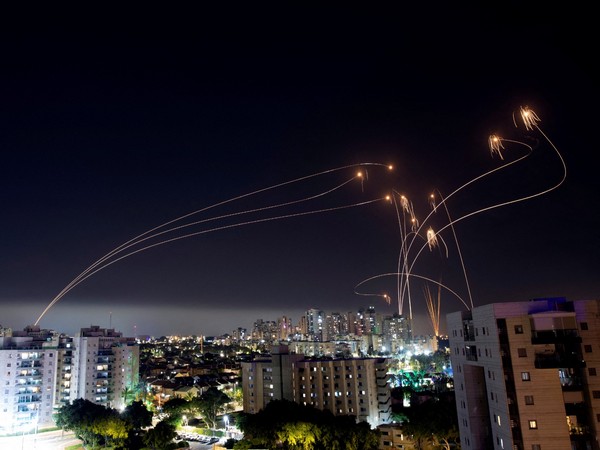 ---
Tel Aviv [Israel], May 17 (ANI/TPS): In an Iranian bid to consolidate power against Israel, Tehran is placing heavy pressure on Hamas, Hezbollah and Palestinian Islamic Jihad to establish a "joint operational mechanism" based in Lebanon to coordinate military activities. This development comes amidst the ongoing confrontation between Israel and Islamic Jihad in the Gaza Strip and aims to unite Iranian proxies in the region.
The alliance of Iranian-backed terror groups known as the "Jerusalem Axis is Iran's counterweight to the Abraham Accords. This axis finds support in Syria, Lebanon, Iraq and Yemen. Reports from Arab and Lebanese sources indicate that Iran has been actively working towards establishing a shared operational headquarters for Hezbollah, Hamas, and Islamic Jihad in southern Lebanon. There are indications of plans to create a joint centre to coordinate rocket attacks on Israel.
While the move seeks to strengthen the Jerusalem Axis's military capabilities, the Tazpit Press Service has learned that this is also creating internal divisions and tensions within its various terror groups. Yahya Sinwar, the leader of Hamas in Gaza, has expressed opposition to the initiative, preferring to maintain a more neutral stance. However, Saleh Arouri, an influential Hamas figure reportedly based in Turkey supports closer ties with Iran and is leading the push for an "Iranian option."
Hezbollah leader Hassan Nasrallah prefers to maintain his own "proxy" status rather than fully aligning with Hamas. As for Palestinian Islamic Jihad, Iran provides it with around $100 million annually. However, Tehran gave PIJ freedom of action to pursue the Egyptian-brokered ceasefire which ended a five-day conflict with Israel.
The heightened coordination between Iran and its proxies was evidenced by a series of meetings involving high-ranking officials earlier this year. In one meeting of note, Esmail Qaani, the commander of the Quds Force of Iran's Islamic Revolutionary Guards Corps, held discussions with Hamas leader Ismail Haniyeh, Hamas deputy Saleh Arouri, and senior officials from Islamic Jihad and Hezbollah at the Iranian embassy in Lebanon. Shortly after Qaani's visit, a barrage of rockets was fired into Israel from Lebanon on April 6, strongly suggesting a coordinated effort.
Israel responded to the rocket attacks by targeting Hamas-affiliated sites in southern Lebanon. The following day, Hassan Nasrallah held a meeting with Haniyeh, further suggesting Hezbollah's involvement and approval of the rocket fire. These events underscore the close coordination between Iran and its proxies, indicating Iran's aspirations to establish greater coordination among the terror groups, including rocket attacks from Lebanese territory.
The establishment of an operational mechanism in southern Lebanon aligns with Iran's broader objectives against Israel. By activating Hamas from Lebanese soil, Hezbollah aims to shield its own targets from Israeli retaliation while curbing Israeli action against Iranian assets. However, Hezbollah faces internal pressures from various political forces and Shiite communities in Lebanon, urging caution and discouraging another potentially destructive conflict akin to the 2006 war. Hezbollah's delicate position may lead the terror group to seek an alternative solution. It is speculated that Nasrallah may prefer to utilize Hamas as a "proxy" from southern Lebanon, operating with a lower profile to avoid provoking a military response from Israel in Lebanon. This approach could provide Hezbollah with the desired entry ticket to Damascus as a reward.
For Hamas, however, the situation is far more complex. Tehran's proposed coordination mechanism potentially turns Hamas into a de facto "proxy" under Hezbollah's influence. Not all leaders within Hamas, including Yahya Sinwar, who maintains close ties with Egypt, and Khaled Meshaal, the leader associated with Qatar, find this arrangement acceptable. The prospect of Hamas integrating itself into the Iranian "Jerusalem axis" raises concerns about potential Iranian interference through Arouri and Hamas's pro-Iran camp. (ANI/TPS)
(This story has not been edited by Devdiscourse staff and is auto-generated from a syndicated feed.)