Entertainment News Roundup: Eurovision webcast hacked; Cannes red carpet
Devdiscourse News Desk
|
Updated: 15-05-2019 19:02 IST | Created: 15-05-2019 18:28 IST
---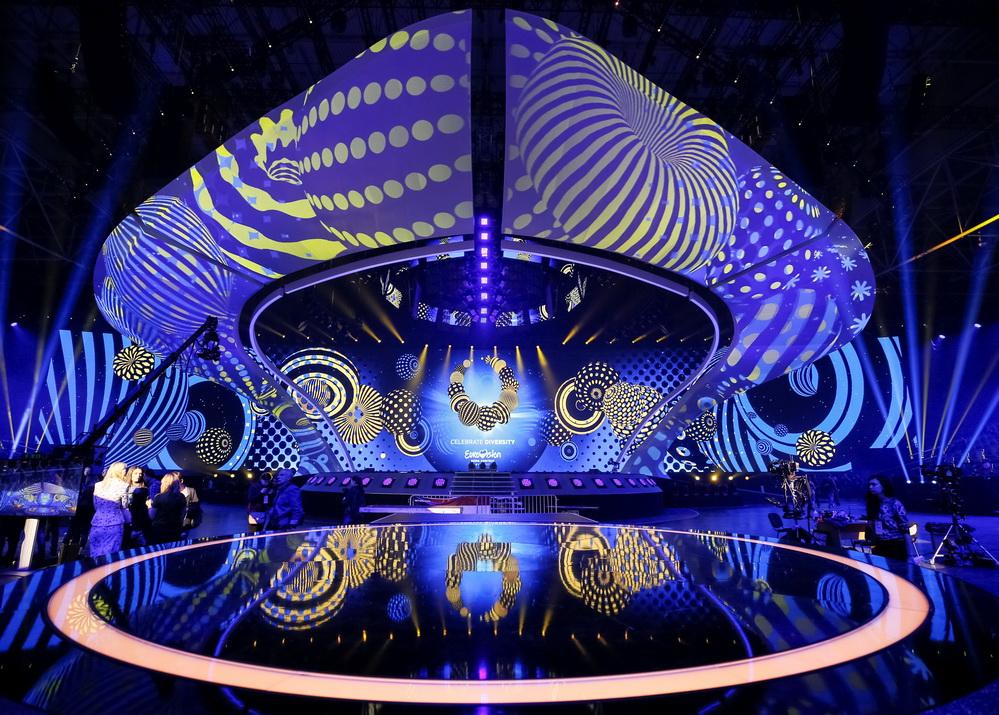 Israel's Eurovision webcast hacked with animated blast images
Israel's webcast of the Eurovision Song Contest semi-final was hacked with animated images of explosions in host city Tel Aviv, which the national broadcaster blamed on Hamas militants. The hacking of Kan's website did not affect the regular television relay of the show on Tuesday night in Israel or abroad.
UK's ITV axes 'Jeremy Kyle Show' after death of participant
British broadcaster ITV has cancelled "The Jeremy Kyle Show", a tabloid talkshow that features confrontations between guests over issues like infidelity, betrayal and addiction after a participant died a week after recording the program. A mainstay of ITV's daytime schedule since 2005, the program had similarities with America's "The Jerry Springer Show", including using on-set security guards to break up brawls between guests.
Justice Ruth Bader Ginsburg gets 'best fight' MTV Movie award nod
U.S. Supreme Court Justice Ruth Bader Ginsburg scored nominations on Tuesday for the 2019 MTV Movie and TV awards, where she will compete for top honours with blockbuster offerings "Game of Thrones" and "Avengers: Endgame." The diminutive liberal justice, 86, got four nods at the youth-oriented awards show, including "best fight" and "best real-life hero" courtesy of the 2018 documentary "RBG" that chronicled her legal legacy and rise to become an unexpected pop culture icon, especially among women.
Eurovision Village partying upsets nearby mosque worshippers in Ramadan
The Eurovision Song Contest has found few fans in a famous mosque in the Israeli host city, where worshippers have complained that the gaudy festivities are disrupting their observances of the Muslim holy month of Ramadan. A "Eurovision Village" pavilion set up on the Tel Aviv beachfront to host parties is located directly opposite the century-old Hassan Bek mosque, named after an Ottoman governor and frequented by Israeli Arabs from nearby Jaffa.
'Star Wars' movie in 2022 will come from 'Game of Thrones' creators
After the Skywalker saga concludes in December, Walt Disney Co's next venture into the "Star Wars" galaxy will come from the creators of HBO's global hit "Game of Thrones," the company's chief executive said on Tuesday. Disney announced last week that it had scheduled "Star Wars" movies for December 2022, 2024 and 2026 but did not reveal any other details. Those will be the first "Star Wars" films after "Star Wars: The Rise of Skywalker" in December 2019.
U.S. actor Tim Conway of 'The Carol Burnett Show' dies at age 85
Emmy-winning actor Tim Conway, who brought an endearing, free-wheeling goofiness to skits on "The Carol Burnett Show" that cracked up his castmates as well as the audience, died on Tuesday at the age of 85, his publicist said. Publicist Howard Bragman said Conway died in the Los Angeles area on Tuesday morning. Prior to his death, he had suffered complications from normal pressure hydrocephalus (NPH) and had no signs of dementia or Alzheimer's, Bragman said.
New Zealand's highest court rejects Eminem damages appeal
New Zealand's top court on Tuesday rejected an appeal by U.S. rapper Eminem against a lower court ruling that reduced the damages a political party was ordered to pay for using music similar to his 2002 hit "Lose Yourself" in a TV commercial. His music company Eight Mile was awarded NZ$600,000 ($393,840) in damages in 2017 after a court ruled the use of the track was a breach of copyright.
60 years on, 'Catch-22' lands on TV in new age of absurdity
Joseph Heller's 1961 novel "Catch-22" was set in World War Two, but the makers of the first television adaptation believe its satirical take on the insanity of war is just as relevant in today's age of anxiety. With characters like profiteering Milo Minderbender, mediocre commander Major Major and parade loving Lieutenant Scheisskopf, "Catch-22" portrays a U.S. bomber squadron whose superiors are not just incompetent, but deaf to reason.
Tilda Swinton, Selena Gomez swap zombies for Cannes red carpet
Pop royalty mingled with screen stars at Cannes on Tuesday, with the eclectic cast of zombie movie "The Dead Don't Die" leading the glamor on the red carpet as the film festival got underway on the French Riviera. British actress Tilda Swinton, in a sparkling silver gown, singer Selena Gomez and actors Bill Murray and Adam Driver made their grand entrance to the first screening and opening gala alongside the film's director Jim Jarmusch.
Jarmusch's star-studded zombie parable kicks off Cannes
With a glamorous cast of flesh-eating undead including Iggy Pop, U.S. filmmaker Jim Jarmusch kicked off Cannes' cinema showcase with an acerbic swipe at American society - through the zombie romp lacked the bite some critics had hoped for. The comedy marked the opening salvo of the Cannes Film Festival, where it will compete for the top Palme D'Or prize alongside the latest offerings from Quentin Tarantino and Pedro Almodovar and a clutch of movies by newcomer, young directors.
---