Health Roundup: Scientists cancer drug; Anti-abortion in Alabama; Venezuela patients
Devdiscourse News Desk
|
Updated: 16-05-2019 11:37 IST | Created: 16-05-2019 10:27 IST
---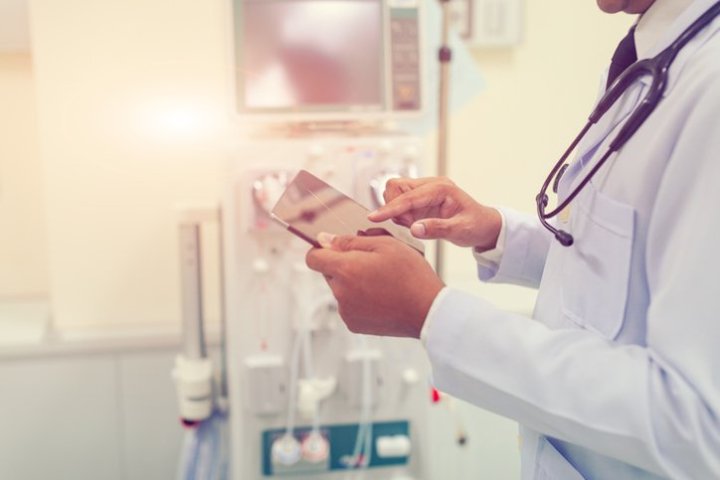 Following is a summary of current health news briefs.
Omega lambs and Fitbit cows: New Zealand responds to alternative protein threat
At Dave Harper's family farm in New Zealand's scenic Canterbury region, a painstakingly bred flock of lambs is grazing, not on grass, but on a field of herbs selected to unlock healthy omega-3 fatty acids in the animals' meat. Known as 'Te Mana lambs', they are part of an effort by the island nation to future-proof its agricultural sector from the threat of meat and dairy substitutes based on synthetic proteins or plant-based alternatives.
North Carolina Attorney General sues Juul for targeting youth
North Carolina's Attorney General filed a lawsuit against Juul Labs Inc on Wednesday, piling more pressure on the biggest U.S. e-cigarette maker that is already under intense scrutiny for its products' usage among teenagers. Josh Stein, the first state attorney general to sue Juul, said the company's targeted marketing toward youth while downplaying the potential harm its products can cause, resulted in an "epidemic" of vaping among minors.
Scientists in new push to control cancer before curing it
Cancer scientists in Britain are launching what they call the world's first "Darwinian" drug development program in a bid to get ahead of cancer's ability to become resistant to even the newest treatments and recur in many patients. While not abandoning the search for an ultimate cure, the "anti-evolution" project will re-focus on turning cancer into a disease controllable with drugs for many years. 'Hidden health crisis' of snakebites gets $100 million funding injection
A global health trust is to inject 80 million pounds ($102 million) into finding more modern and effective treatments for snakebites - a "hidden health crisis" that kills 120,000 people a year and maims thousands more. The project, launched by Britain's Wellcome Trust global health charity on Thursday, aims both to improve the world's supply of antivenoms - the only current treatment for snakebites - and to develop new and more effective drugs for the future.
For some trauma doctors, clash with NRA proves therapeutic
A recent clash with the National Rifle Association (NRA) has shown some doctors who treat gunshot victims a way to heal their own trauma: through activism against gun violence. With rates of post-traumatic stress disorder (PTSD) on par with that of Iraq and Afghanistan war veterans, trauma surgeons have found that speaking out helps them cope with the hopelessness and anger that come from seeing gunshot victims repeatedly wheeled into the trauma bay.
Republican Alabama governor mulling nation's strictest abortion law
Alabama Governor Kay Ivey on Wednesday was mulling whether to sign the United States' strictest abortion law, part of a multistate effort to get the U.S. Supreme Court to reconsider women's constitutional right to abortion. The state's Republican-controlled Senate on Tuesday passed a bill that would outlaw nearly all abortions, including in the cases of pregnancies that resulted from rape or incest, allowing exceptions only to protect the mother's health.
U.S. anti-abortion groups plot course from state capitals to Supreme Court
Anti-abortion advocacy groups have pushed hard in recent months for the passage of bills to restrict or even ban the procedure outright at the state level, inspired by the perception that the U.S. Supreme Court has tilted in their favour. Anti-abortion campaigners have been seeking to overturn a woman's constitutional right to abortion ever since the U.S. Supreme Court found they had that right in the 1973 decision Roe v. Wade. Pfizer's atopic dermatitis treatment meets goals in a late-stage study
Pfizer Inc's new atopic dermatitis treatment met the main goals in a late-stage study that tested the drug in patients aged 12 and older with moderate to severe forms of the disease, the drugmaker said on Wednesday. Abrocitinib, which belongs to a class of drugs known as JAK inhibitors, which block inflammation-causing enzymes, known as Janus kinases, achieved statistically significant improvement in clearing the skin of patients as compared to placebo.
ACLU, Planned Parenthood file lawsuit challenging Ohio anti-abortion law
The American Civil Liberties Union, its Ohio branch and Planned Parenthood on Wednesday filed a lawsuit challenging an Ohio law that they say could ban abortion as early as six weeks into a woman's pregnancy. The law, which was passed by the Republican-controlled state legislature in April, bans abortions if doctors can detect a heartbeat, which can occur as early as six weeks into pregnancy.
Venezuela dialysis patients face uncertain fate after power cuts
Seconds before William Lopez was set to be connected to a dialysis machine at a state-run clinic in the western Venezuelan city of Maracaibo in April, the power went out. Missing dialysis treatment, which removes toxins that build up in the blood of people who suffer kidney failure, leaves Lopez feeling dizzy and nauseous. Like any chronic kidney patient, he could die if he goes too long without treatment.
---