Health News Roundup: US FDA advisers discuss Pfizer's maternal RSV vaccine; WHO recommends new COVID shots should target only XBB variants and more
---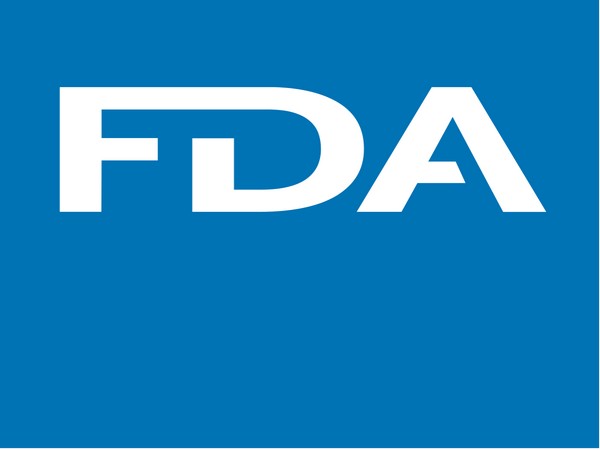 ---
Following is a summary of current health news briefs.
Factbox-U.S. state abortion legislation to watch in 2023
State legislatures are wrestling with how much to restrict or expand abortion access after the U.S. Supreme Court overturned Roe v. Wade last year. Here is a snapshot of pending and passed legislation seeking to restrict or protect access in 2023.
Teva Pharm CEO sees $2.5 billion in revenue for Austedo drug by 2027
Teva Pharmaceutical Industries' drug Austedo should reach sales of $2.5 billion by 2027, Chief Executive Richard Francis said on Thursday. Austedo is Teva's branded treatment for Huntington's Disease but the drug also helps those with movement disorder tardive dyskenisa.
Exclusive-India considers policy change after cough syrup deaths - Modi's office
India is considering a change to its pharmaceutical industry policy after cough syrups made in the country were linked to the deaths of children overseas, according to a document from Prime Minister Narendra Modi's office, which noted that "important things" about the industry had been "overlooked". A brainstorming session was held in the southern Indian city of Hyderabad "to find a solution to exported cough syrups that killed children," Modi's office said in the document dated May 15 and reviewed by Reuters.
FTC effort to stop Amgen's Horizon takeover faces uphill fight
The Federal Trade Commission (FTC) faces an uphill battle in its fight against Amgen Inc's $27.8 billion acquisition of Horizon Therapeutics with an untested argument before a Trump-appointed judge, three antitrust experts said.
Furthermore, the FTC's complaint, unsealed late Tuesday, expresses concern about deals struck between drug companies that give discounts to pharmacy benefit managers and insurers in return for making their medicines easier to get for their customers.
WHO recommends new COVID shots should target only XBB variants
A World Health Organization (WHO) advisory group on Thursday recommended that this year's COVID-19 booster shots be updated to target one of the currently dominant XBB variants. New formulations should aim to produce antibody responses to the XBB.1.5 or XBB.1.16 variants, the advisory group said, adding that other formulations or platforms that achieve neutralizing antibody responses against XBB lineages could also be considered.
US FDA advisers discuss Pfizer's maternal RSV vaccine
Advisers to the U.S. Food and Drug Administration on Thursday began discussing Pfizer Inc's experimental respiratory syncytial virus (RSV) vaccine intended to protect infants through six months of age when given to expectant mothers. A positive vote by the panel on the vaccine's effectiveness and safety would boost its chances of becoming the first available maternal shot to protect babies, who are among those at greatest risk for severe illness from RSV. The FDA typically follows recommendations of its expert advisers but is not obligated to do so.
Amputees could feel warmth of human touch with new bionic technology
Fabrizio Fidati, who lost his right hand in an accident 25 years ago, had not experienced the sensation of temperature in his missing digits until trials for a bionic technology unlocked the cool of iced water and heat of a stove burner for him. Eventually, the researchers hope it could lead to a more natural feeling of loved ones when he is wearing his prosthetic.
Those at high risk of mpox should get 2 doses of Bavarian Nordic vaccine, US CDC says
The U.S. Centers for Disease Control and Prevention is urging people at high risk of mpox to get two doses of Bavarian Nordic's Jynneos vaccine, based on new evidence from a U.S. study showing that the regimen is more effective at preventing infection than one shot. The study, published on Thursday, offered some of the first evidence on the efficacy of the Jynneos vaccine, which was deployed last year during a global outbreak of mpox that affected more than 30,000 people in the United States.
Amgen agrees not to seek quick close to Horizon acquisition
Amgen Inc has agreed not to quickly close on its $27.8 billion acquisition of Horizon Therapeutics after the U.S. Federal Trade Commission (FTC) filed suit to block the deal. A U.S. district court judge issued a temporary restraining order late on Wednesday after the two companies and the FTC reached an agreement that both sides said in a joint filing would permit a full briefing and "less-compressed consideration" by the court of the FTC request.
U.S. Supreme Court rules against Amgen bid to revive cholesterol drug patents
The U.S. Supreme Court on Thursday ruled against Amgen Inc in its bid to revive patents on its cholesterol-lowering drug Repatha in a legal clash with French rival Sanofi SA. The 9-0 ruling upheld a lower court's decision that had invalidated Amgen's patents on the grounds that the Thousand Oaks, California-based drugmaker had failed to provide a roadmap for recreating, or "enabling," the full scope of its claimed innovation.
(With inputs from agencies.)