Google doodle celebrates Vietnam National Day 2023
---
Devdiscourse
|
Hanoi
|
Updated: 02-09-2023 11:06 IST | Created: 02-09-2023 11:06 IST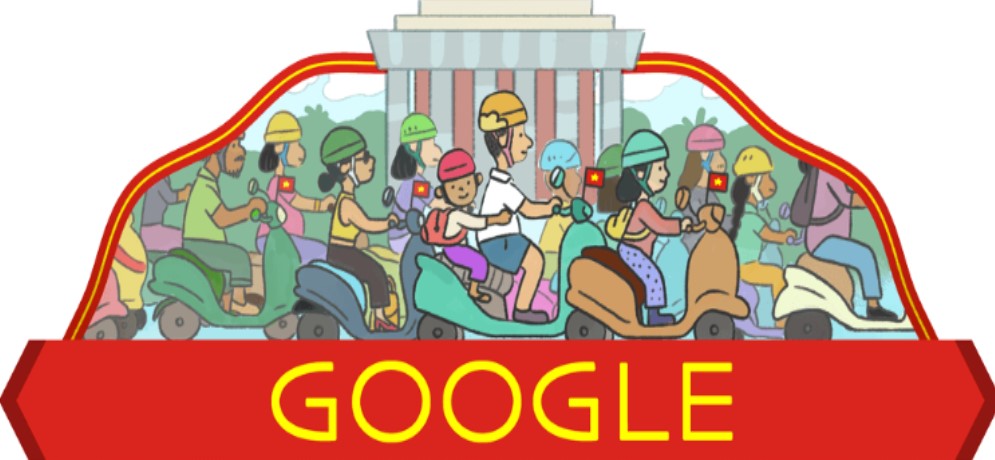 ---
Happy National Day, Vietnam!
Today's Google Doodle salutes Vietnam on its National Day, shedding light on the nation's rich history and the resilience of its people. On September 2nd, 1945, at the heart of Ba Đình Square, history was made. Thousands witnessed the birth of a sovereign nation as Ho Chi Minh, the first president, announced Vietnam's independence by reading out the Declaration of Independence.
Fast forward to 2023, and the air at Ba Đình Square is once again thick with anticipation and patriotism. The ground that once echoed with cries of freedom now resounds with celebrations. A grand national parade marches through, with soldiers standing tall, women gracefully dressed in the traditional áo dài, and vivid floats echoing the reverence for Ho Chi Minh.
The torch-lit processions, heartfelt speeches, and the salute to the flag are a testament to Vietnam's storied past. Just a stone's throw away from the square, the Ho Chi Minh Mausoleum stands as a monument to Vietnam's journey to independence. Throughout the day, visitors make their pilgrimage to the mausoleum, placing flags and flowers, and paying homage to the leader who charted the course of a nation.
With 2023 marking a special four-day holiday for National Day, the country is alive with the spirit of togetherness. Families unite, many returning to their ancestral homes, sharing stories, and creating memories. Others, inspired by the wanderlust depicted in today's Google Doodle, set out to discover the beauty of Vietnam.
Every corner of the country is adorned with the iconic red flag, its golden star gleaming at the center, symbolizing a nation's pride and unity.
Also Read: Google Doodle marks the birthday of Lily Poulett-Harris, a cricket icon