COVID-19 impact on agriculture and food security: Regional perspective
Vulnerable people in fragile and conflict-affected countries like Syria, Iraq, Afghanistan, and Yemen who are already grappling with a humanitarian crisis will be the most affected by this global catastrophe.
---
COE-EDP
|
Updated: 27-06-2020 21:10 IST | Created: 27-06-2020 05:09 IST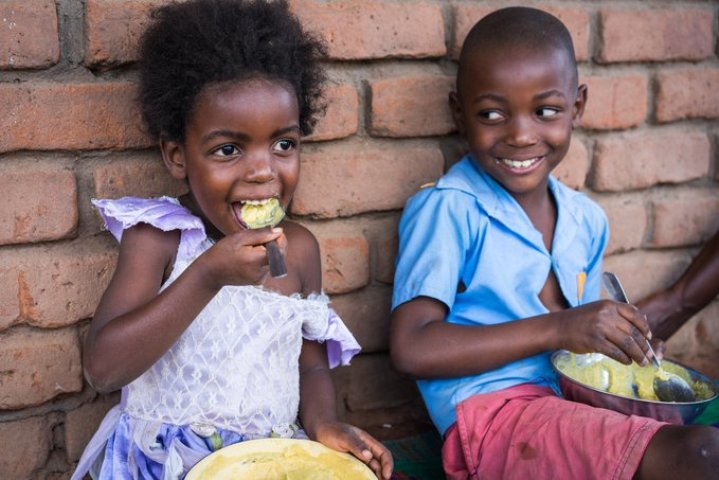 ---
Even before COVID-19 hit the world, more than 820 million people were already struggling with hunger and 2 billion people were malnourished. At the end of 2019, 135 million people experienced acute food insecurity and 183 million people were under stressed conditions, at the cusp of acute hunger in 55 countries and territories, according to the latest report by the Global Network Against Food Crises, an international alliance of the European Union, United Nations' Food and Agriculture Organization (FAO) and the World Food Programme (WFP).
Now the pandemic-triggered global economic recession is threatening to worsen the sufferings further while simultaneously de-accelerating the progress of the Sustainable Development Goal 2 of ending hunger and achieving food security and SDG 1 that seeks to end poverty in all its forms everywhere by 2030.
The WFP projects that by the end of 2020, the COVID-19 pandemic could almost double the number of people suffering acute hunger, pushing it to more than a quarter of a billion and some 265 million people in low and middle-income countries will be in acute food insecurity unless swift action is taken.
Vulnerable people in fragile and conflict-affected countries like Syria, Iraq, Afghanistan, and Yemen who are already grappling with a humanitarian crisis will be the most affected by this global catastrophe. In addition, COVID-19 induced school closures have deprived more than 370 million children of the nutritious meals they depend on to survive and if the situation persists, the consequences could be drastic in the long-term.
COVID-19 disruptions on food system
Export bans, including on staple foods, are threatening food supplies, especially for countries like that in sub-Saharan Africa that rely on imports to feed their population. For instance, Russia has suspended grain exports, including wheat, barley, and maize until 1 July 2020 while Kazakhstan has imposed trade restrictions for food products until 1 September 2020, to safeguard their domestic supply. International rice prices rose by 7.2 percent while wheat prices rose by 2.5 percent during April, owing to these temporary export restrictions.
On the other hand, the economic and logistical impacts of COVID-19 dramatically contracted demand for many commodities including sugar, vegetable oil, and dairy products during the Feb-April period, resulting in lower international prices. Declining demand and lower prices eventually affect the agricultural sector and hence the food producers.
COVID-19 containment measures including nationwide lockdown, movement restrictions, trade barriers have disrupted agricultural production systems and food supply chains, posing an unprecedented threat to global food security and livelihoods of millions of farmers.
For example, farmers are unable to harvest their crops due to the shortage of labor, access markets to source fertilizers, seeds, and other critical inputs, and sell their seasonal produce which may result in food loss. Logistical challenges, lack of labor, and critical inputs will negatively impact future agricultural production, especially labor-intensive crop production, and result in income losses, posing a significant challenge for both food producers and consumers.
As of now, disruptions are minimal due to abundant production and food reserves but the health crisis will take no time to develop into a food crisis if urgent actions are not taken to address demand and supply disruptions. Declining economic activity and food supply chain disruptions (panic-buying and stockpiling) are expected to trigger a sudden upsurge in prices of some food commodities while unemployment, income-loss and dietary patterns could impact consumption and food-demand.
Future of Food: Regional perspective
The agricultural sector provides livelihoods to more than one billion people worldwide and is integrally linked with food security. It accounts for 60.4 percent of employment in many low-income countries and contributes up to two-thirds of gross domestic product in some of these countries.
However, climate change, extreme weather events, and desert locust infiltration have already impacted food production in many countries and the COVID-19 outbreak is amplifying the existing challenges, creating new hurdles for the smooth functioning of the agriculture sector and global food systems. The impacts of COVID-19 will vary widely across different countries and regions. Here's how:
Africa
With 49 percent employment share, agriculture forms a significant portion of all African economies. However, the COVID-19 pandemic and related containment measures have severely impacted agribusiness and food security in the region. The World Bank estimates that prolonged trade restrictions could contract Sub-Saharan Africa's (SSA) agricultural production between 2.6 percent and 7 percent. In addition, higher transaction costs and lower domestic demand would substantially decline food imports as much as 25 percent or as little as 13 percent, subsequently creating a severe food security crisis in the region.
COVID-19 also comes as another major shock to East Africa where the desert locust outbreak, the worst invasion in decades has wiped out hundreds of thousands of acres of crops, threatening the region's food supply. Restrictions imposed to contain the pandemic are now impacting the supply of pesticides and sprayers, thus hampering the fight against desert locust swarms and posing an unprecedented threat to the region's food security. Estimates show that over 21 million people across West African countries including Gambia and Benin will struggle to feed themselves during the lean season (June-Aug) and an additional 20 million people could be food-insecure due to COVID-19 socio-economic impacts in the next three months.
Overall, COVID-19 will have a huge impact on Africa's agriculture sector that provides 55 percent of jobs in the continent and is the primary source of income for the poor.
Latin America and the Caribbean
Latin America and the Caribbean (LAC) region, often called the world's breadbasket, accounts for about a quarter of global exports in agricultural and fisheries products, therefore it has a leading role to play in global food security. Currently, the region's markets have enough food to ensure supplies but affordability and accessibility remain the main challenge to ensuring food security for the entire population.
Despite more than sufficient food availability, hunger affects 42.5 million people or 6.5 percent of the regional population. The regional economic slowdowns and downturns and the COVID-19 pandemic are likely to worsen the situation in the coming months.
The impact of the pandemic is already visible in the LAC region, for instance, food security and nutrition of 85 million children that rely on school feeding programs for nutritious food is at risk due to school closures.
Asia
The agricultural sector plays a significant role in ensuring food security across Asia, home to the largest number of undernourished people in the world (more than 500 million). Rice is the main food staple and the anchor of food security in the region as it provides up to 70 percent of calories for the region's poorest people and engages about 400 million smallholder farmers. The continent leads the world in terms of rice production (more than 90 percent), consumption, and trading.
In March, rice prices rose significantly in some of the Asian countries including India, Thailand, Vietnam, Bangladesh due to increased demand, transport disruptions, and trade restrictions related to the COVID-19 pandemic, prompting countries to ban rice exports. India, which is currently the second-largest producer and leading exporter of rice in the world, also witnessed an upsurge in the prices of rice as a result of COVID-19-related movement restrictions and panic buying. In addition, the nationwide lockdown that coincided with the harvesting season led to a labor shortage and transport difficulties, affecting the harvesting and procurement of Rabi crops including wheat, mustard, and chickpeas.
The looming coronavirus recession coupled with climate change impacts, changing consumption patterns, supply chain disruptions could lead to a shift in rice production, demand, and prices across Asia and global markets. This, in turn, will threaten lives and livelihoods of 3.5 billion people who depend on rice for more than 20 percent of their daily calories.
Middle East and North Africa
Despite unfavorable climatic conditions and crisis-level water scarcity, agriculture plays a significant role in the development of many economies in the region. The sector contributes 14.5 percent of Egypt's gross domestic product and accounts for 28 percent of all jobs while it contributes 19 percent to Morocco's GDP and employs over 4 million people.
However, COVID-19 containment measures, locust infiltration, and extreme weather events like drought are affecting food production and supplies across the region. The Middle East and North African countries rely heavily on food imports to feed their population and because of this high dependence, the pandemic will have a severe impact on the region's food security.
The pandemic poses a major challenge to a handful of war-ravaged countries like Libya, Syria, and Yemen where food security is already a challenge. According to the United Nations Economic and Social Commission for Western Asia (ESCWA), COVID-19 will push 8.3 million people into poverty and could bump up the number of undernourished people some 2 million in the Arab region.
Suggested Actions
The experience of the past crises shows that panic-driven policy responses aggravate market disruptions and can have a drastic effect on global food security. To avoid food security risks, the food sector and its stakeholders need to strengthen the key pillars of food security:
Availability: Transport restrictions and social distancing measures are disrupting food production and distribution systems in many parts of the world. Producers must have the requisite resources - access to finance, access to markets both to buy key inputs, and sell products- to ensure the availability of sufficient quality food for everyone.
Accessibility: The world produces enough food to feed everyone on the planet, still millions of people are food insecure because they can't access food due to various reasons such as unequal distribution, high prices, and food waste. On top of that, the COVID-19 pandemic has sparked concerns that it could cause food shortages and price hikes. Unemployment and income-losses will make it difficult for vulnerable people to afford and obtain food. Food should be available 24*7 and evenly distributed to ensure that it is physically accessible to all households.
Adequacy: Diet adequacy, i.e. access to nutritious and safe food is as important as accessibility and affordability.
Here are the suggested actions to achieve the three A's of food security:
Exempting agricultural and food processing activities from COVID-19 lockdown to avoid disruptions in food systems

Internation collaboration to stabilize food supply chains and maintain emergency food-assistance programs for vulnerable population

Appropriate policy measures to ensure equitable distribution and food price stability

Social protection schemes for vulnerable groups including informal laborers that are hard hit by the pandemic

More stringent food safety regulations to ensure safe food supplies during and after the crisis

Re-designing food systems to make them resilient to withstand future crises

Tech interventions to transform food systems
VisionRI's Centre of Excellence on Emerging Development Perspectives (COE-EDP) aims to keep track of the transition trajectory of global development and works towards conceptualization, development, and mainstreaming of innovative developmental approaches, frameworks, and practices.
FIRST PUBLISHED IN:

Devdiscourse