Indiagift launches 'Bhai 4 Behen' contest on social media to celebrate two festivals on Aug 15
Indiagift's recent stint incorporates a social media contest that involves a social cause. This one of a kind campaign is called 'Bhai 4 Behen' and was inspired by the coincidence of rakhi sharing the same date with Independence Day and revolves around the imminent theme of freedom.
Devdiscourse News Desk
|
New Delhi
|
Updated: 07-08-2019 16:24 IST | Created: 07-08-2019 16:18 IST
---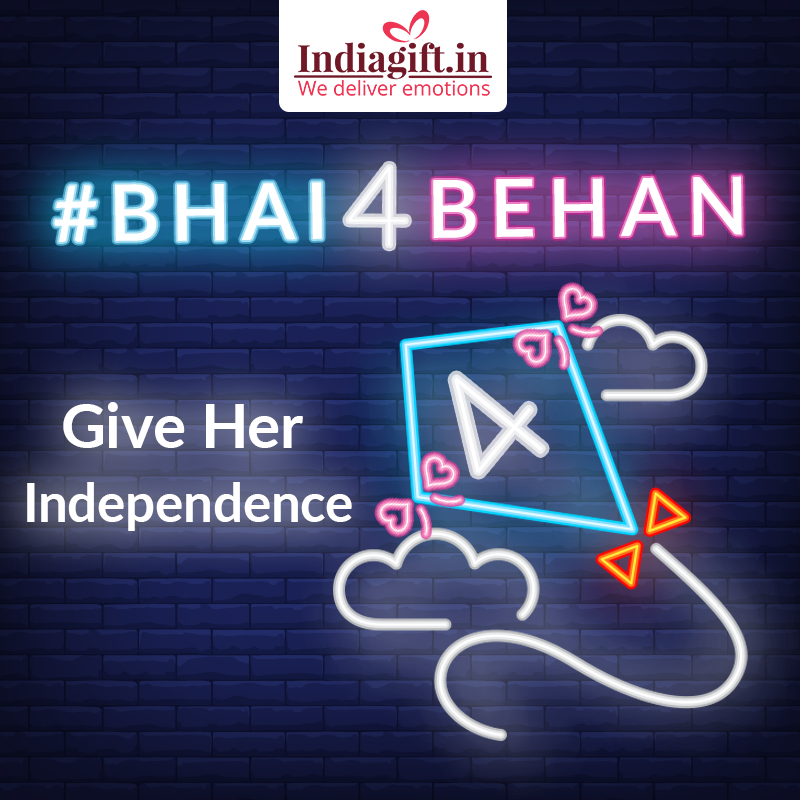 With Independence Day and Raksha Bandhan scheduled to share the same calendar date, many are moaning about one less holiday to celebrate. However, the think tanks at Indiagift, an online gift site have come up with a silver lining by digging deeper and getting inspired by the causes reciprocated by both these occasions.
While many associate Independence Day with the hard-earned freedom of a whole nation, Raksha Bandhan is more about the intimate bond between a brother and sister and mere promise of protection. However, the underlying factor that brings two remotely different festivals together is the social scenario of today. Thus, incorporating the need for independence from taboos, stereotypes and outdated tradition. This idea propelled the Bhai 4 Behen contest that is scheduled to run from 5th August to 15th August 2019 on all social media sites, including Facebook, Instagram, and Twitter. For active involvement, men and women have to provide separate perspectives. While the women are supposed to reveal what is they need freedom from, the men will vow to loosen the reign in the very same field that claustrophobe women. Among all the though-provoking entry, the top three responses will then be awarded by chocolate gift hampers from the website after the contest ends.
This extraordinary social media contest is more than just a publicity stunt or a promotion event but rather packs a social appeal. This campaign is carried on in social media on account of being the most accessible and popular medium. Thus it's open to all whether it's a teenage girl or even a man in his sixties, both pondering over their perspective on freedom and act on it, accordingly. Providing avenues to broaden their horizon, the symbol of the contest includes a kite with bows in a clear sky, thus, giving the message of freedom. This message is to let go of hurdles no matter how banal, whether it's no curfew at night or upgrading their wardrobe to fun and flirty.
This contest is meant to put the baton in the participants' lap where they become equal shareholders is not just carrying out the traditions but shaping the future with new traditions which have far-reaching effects. This rakhi/Independence day, Indiagift is on a mission to not just encourage the traditional rakhi gifts or kite flying ceremony, rather a real and honest input as to how they wish to contribute to the society as they participate in this transformative event. This contest the spurs brothers to share the limelight of the season with their sisters and give them every opportunity to live as powerful independent women and give wings to their dreams and help them in shattering the glass ceiling. Also, the websites' spokesperson was reported saying "Although, it was not in the cards, this campaign is very close to the hearts of our customers, and with Indiagift delivering emotions, we want to deliver more than just gifts in the form of a cause that supports the society."
(With inputs from Rupal Bansal, Indiagift)
---