With Elections Approaching, a Better Future for Iraq?
---
Shaun Spraggins
|
Updated: 29-09-2021 09:49 IST | Created: 27-09-2021 10:27 IST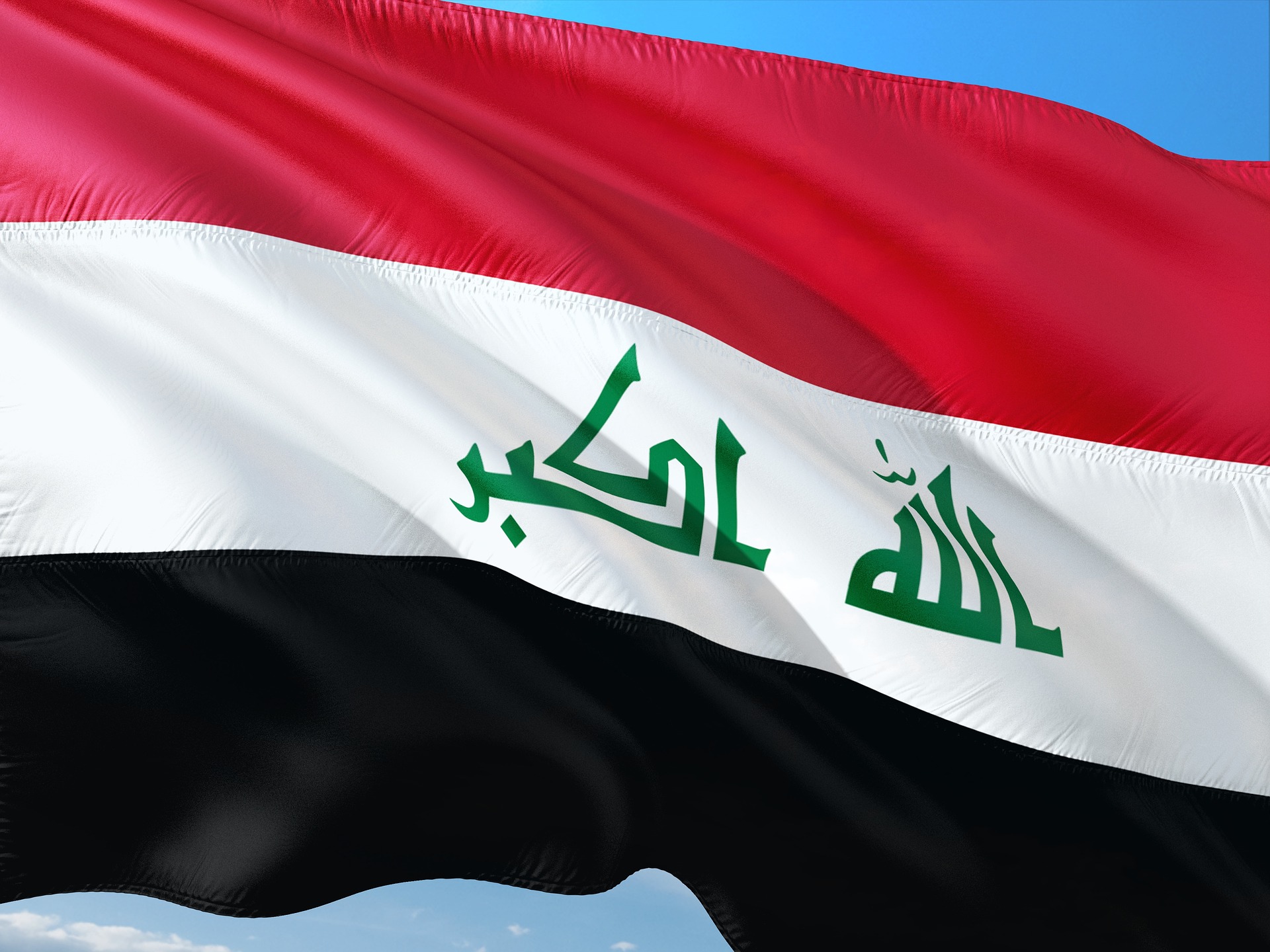 ---
On October 10th, Iraqis will be called upon to vote in a general election that takes place in a climate of hopelessness and despair, with trust in the electoral process at an all-time low. The key topics of the campaign are fraud and corruption, unsurprising in a country that has been described as a kleptocracy.
The rampant defrauding of public money over the last two decades have left Iraq in poor shape, with frequent power cuts and grossly inadequate public services. Cases involving expropriations of private companies have also scared off foreign investors, further hampering the country's hopes for economic revival. Will the October election bring changes to the cycle of corruption and poverty?
"Apathy and Despair"
In late 2019, protests ignited across Iraq, with thousands of people taking to the streets, demanding an end to the corrupt and sectarian political system that have made millions of Iraqis unable to access basic services like running water and electricity. They were met with tear gas and live bullets by the security forces. Two years later, the protests have all but fizzled and many of the prominent activists and protesters were murdered, kidnapped or intimidated without anyone held accountable. The one concession the government made was to move forward the date of elections due to be held in 2022, first to June of 2021, and then again to October of this year.
But with two weeks to go until the October poll, the mood among the voters is one of "apathy and despair" according to Marsin Alshamary, a political scientist with the Middle Eastern Initiative. She went on to describe the political malaise as being particularly prevalent among young people, who have little interest in voting and largely see the candidates as interchangeable agents of the same political elite.
More than 75% of voters took part in elections in December 2005, but that percentage plummeted to under 45% in the 2018 parliamentary elections, a figure many believe to have been inflated by the government. Amidst calls to boycott the polls coming from smaller, reformist parties, observers fear the upcoming elections will rank even lower, casting doubt on their legitimacy and making the results easier to manipulate.
Faith in the electoral process is also at an all-time low, with both the EU and the UN planning to send a record number of observers to Iraq in an attempt to dissuade fraud. Under the circumstances, the most likely outcome of the election is yet another consensus government, formed by the same perennial class of politicians that have controlled the country for almost two decades.
Public Corruption, Private Gain
The US-led invasion of 2003 replaced the regime of Saddam Hussein with a string of democratically elected but wildly corrupt and incompetent governments which have allowed Iraq to become one of the most corrupt countries in the world. By President Barham Salih's own estimates, the country has lost $1 trillion to "rampant financial and administrative corruption in state institutions" over the last 18 years.
Only recently has the country's institutions begun making some headway on the anti-corruption front, with the creation of a special committee tasked with targeting high-profile individuals guilty of graft. The EU-funded push also includes passing a law that allows courts to recover the proceeds of corruption from convicted fraudsters. Several prominent individuals were arrested on corruption charges in recent months, including Jafar al Khazraji, a well-known magistrate accused of illegally inflating his wife's wealth with as much as $17 million.
Despite these promising advances, high-level corruption remains rampant in Iraq, often with the tacit approval of the government. The most notorious such case involves French telecom Orange and Kuwaiti company Agility, which partnered to invest hundreds of millions of dollars in Korek, a telecommunication company closely associated with the leadership of Iraqi Kurdistan.
Despite this, the World Bank organism International Centre for Settlement of Investment Disputes also ruled against Orange/Agility, claiming that they did not exhaust all ways of appeal within Iraq before pursuing an international approach.
The whole affair soured relations between Kuwait and Iraq and sent warning signals to any would-be foreign investors. The thought that money invested in Iraq by international companies could be duly appropriated by regional governments and then have such actions defended by corrupt national courts was enough to make anyone considering investing in Iraq think twice.
Hope?
It is becoming more and more apparent to many Iraqis that their country's political system is broken. The coalitions formed on old ethnic and sectarian divisions have dominated the political landscape for the last two decades in an arrangement that is lucrative to the parties themselves and their clients, but not to ordinary citizens.
This can only change though the will of the political class, who must put aside their differences and their desire for power and form a national coalition dedicated to restabilizing Iraq. With Shia, Sunni and Kurdish parties all vying for power, militias, often backed by foreign players like Iran, are once again gaining ground in the country, while everyday Iraqis are feeling the brunt of misappropriating state funds. A united Iraq could come together to fight against chronic corruption. But with so few young Iraqis planning to vote, the smart money is on the status quo to continue for at least another four years.
(Devdiscourse's journalists were not involved in the production of this article. The facts and opinions appearing in the article do not reflect the views of Devdiscourse and Devdiscourse does not claim any responsibility for the same.)