"They mislead and lies just to get votes": CM Shivraj Singh Chouhan hits out at Congress
Chief Minister Shivraj Singh Chouhan targeted the congress party and former CM Kamal Nath. He said that all his questions to reveal the lies of Congress were remain unanswered.
---
ANI
|
Updated: 08-02-2023 08:27 IST | Created: 08-02-2023 08:27 IST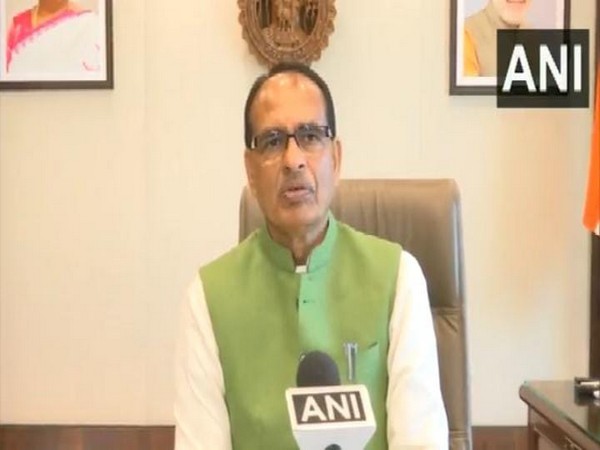 ---
Madhya Pradesh Chief Minister Shivraj Singh Chouhan on Tuesday hit out at the Congress saying that the party lies and misleads people and to get votes. "I have asked 10 questions to reveal the truth. Congress and former CM Kamal Nath have not answered even a single question. It means that they mislead and tell lies just to get votes," CM Chouhan said.
He added, "Nath had promised to start a new social security pension for the farmers and to give Rs 1000 every month under the scheme. Tell me how many people got pension, how many people received Rs 1000? You (Nath) only cheated the people. The public is watching the lies. I am asking the questions and answer it," the chief minister added. Chouhan also took a jibe at the talks about the new names of congress chief ministers of the state in the political corridors. He said, "The Congress party had launched the Hath se Hath Jodo campaign (Joining hands). But now the campaign is going on to get rid of Kamal Nath. Congress Leaders are coming forward one after the other as the CM face. The one who is coming forward, who is behind them and why, Kamal Nath should think about it."
CM Chouhan further said, "The Vikas Yatra is going on in the entire state. This is not just a ritual, it is a campaign for the betterment of the lives of the people. Inauguration and Bhumi Pujan is being done across the state. We are also looking for those who remain deprived of government schemes. It is being decided that 83 lakh people will get the benefit of the approval letters distributed under the Chief Minister Public Service Campaign." "I am also interacting with the beneficiaries. Today I will communicate with Ladli Laxmi and over three lakh Laxmi will be given scholarships," Chouhan added.
On the other hand, former CM Kamal Nath wrote on twitter that CM Chouhan was running away from his questions. "Shivraj ji, you are becoming a fugitive Chief Minister in front of the people of Madhya Pradesh by running away from the questions. You want to put the BJP in such a position that Hum to Dubenge Sanam, Tumhe Bhi Le Dubenge (we will fail but not alone)," he wrote.
Nath further wrote,"If you have tears left in your eyes then answer the questions of the public. You had promised that high quality seeds would be made available at subsidised rates by including marginal and small farmers of every caste in the Surajdhara and Annapurna schemes. You not only didn't add people but also deprived the Scheduled Caste and Scheduled Tribe farmers who were earlier getting the benefits of this scheme. Do you have any answer?" (ANI)
(This story has not been edited by Devdiscourse staff and is auto-generated from a syndicated feed.)