'Rise of India is unstoppable': EAM Jaishankar
---
PTI
|
Windhoek
|
Updated: 05-06-2023 16:28 IST | Created: 05-06-2023 16:16 IST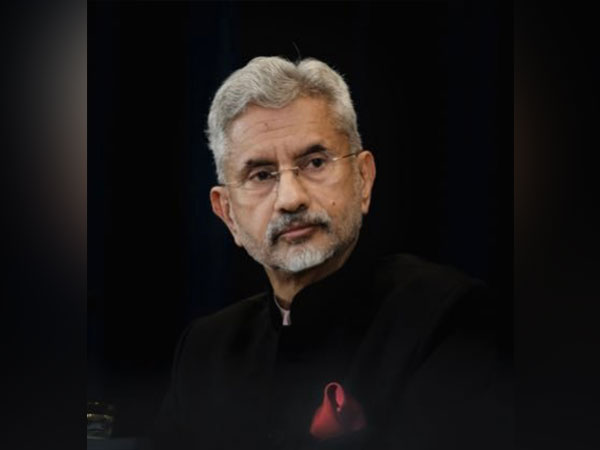 ---
The rise of India is unstoppable and the country is taking its place in the world, External Affairs Minister Jaishankar has said, citing India's strong economic growth, its strong relationships abroad and the support of the diaspora worldwide. Jaishankar arrived here on Sunday, the first visit by an Indian external affairs minister to the African nation.
Addressing the Indian community here, Jaishankar said in many ways India is now a much more capable country, a much more confident country, and that way more "recognised around the world.'' He said that India is moving in the right direction and is conscious that there are a lot of challenges ahead. "…With strong relationships and with good, proud Indians contributing abroad, and with growth at home — we are very clear, the rise of India is unstoppable,'' the minister said.
''Today we are the most populous country, we are the fifth largest economy and we will hopefully become third very, very soon...Today, India is taking its place in the world and that is something which all Indians should be very proud of,'' he added.
"When as foreign minister I go out in the world, especially in Africa and Latin America and other parts of Asia, I cannot tell you how much goodwill we have," the minister said.
He praised the Indian community abroad and said as the Indian diaspora gets the benefit of the country's image abroad, India also gets benefits from the diaspora's image in foreign countries.
Jaishankar also expressed grief over the lives lost in the train tragedy in Odisha's Balasore district on Friday.
The tragedy claimed 275 lives and left around 1,200 injured.
He said that several global leaders expressed solidarity with India, showing how the world stands with the country.
''A lot of leaders from all over the world and the foreign minister from here [Namibia] also have expressed solidarity and sent sympathy.'' ''I received many messages from foreign ministers and friends from across the world. The Prime Minister also received lots of messages. This is an example of how globalised today's world is and how the world is connected with India,'' he said.
'' A tragedy happened in India and the world decided to stand with India,'' the minister said. Referring to Prime Minister Narendra Modi's 2018 Africa visit, Jaishankar quoted him as saying, "We (India) are here (in Africa) but we are different from others who have come. The difference is we are here to listen to you. To ask you what are your requirements. And whatever we do will be in response to your priorities." "When I today look at the India-Africa relations, the big change I see is that we (India) are seen as a responsible partner," he added.
He also highlighted various projects of cooperation between the two nations.
Jaishanakar said is India's first partner in a very interesting initiative to translocate cheetahs.
''It is something which we feel has now become a bigger initiative. There is something called a big cat Alliance in which all the countries that have tigers, lions, and cheetahs of various types are trying to get together to see how by working together, we can actually increase the number of big cats across the world,'' he said.
Responding to a question, he said it is important for the government that Indian companies can invest, can manufacture, can work abroad and he will look to discuss with the country's leadership why a bilateral investment protection agreement is not there between the two nations.
''I would like to have it (agreement) with all 195 countries of the world because today India is no longer the India that sits at home. This is an India which is going abroad,'' he said.
On another question, he said India would be happy to help Namibia in its digitisation process.
(This story has not been edited by Devdiscourse staff and is auto-generated from a syndicated feed.)