Our PM is very good with publicity: Priyanka Gandhi's latest jibe at Modi
ANI
|
Salempur (Uttar Pradesh)
|
Updated: 15-05-2019 22:44 IST | Created: 15-05-2019 19:41 IST
---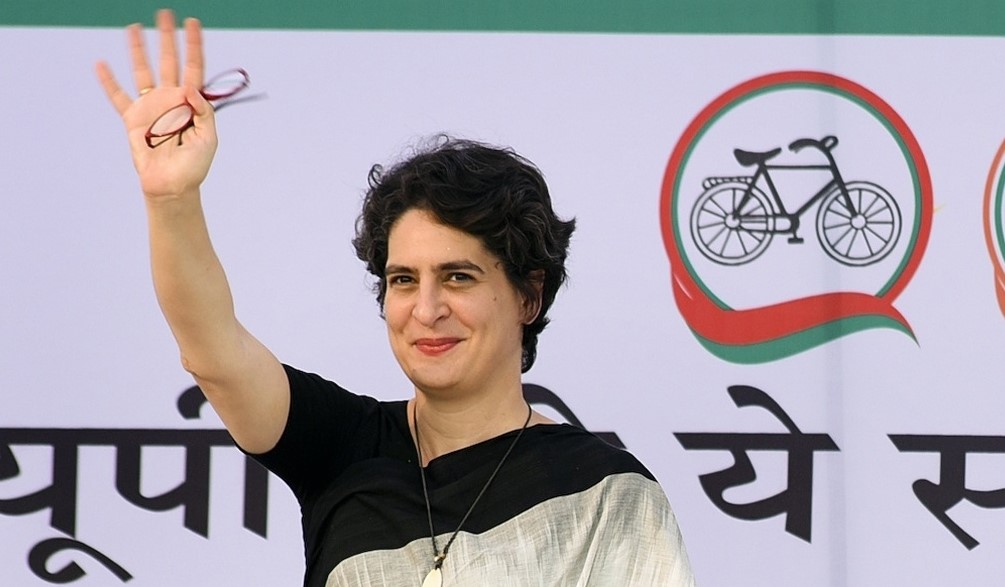 Training guns at Narendra Modi ahead of the last phase of polling, Congress leader Priyanka Gandhi Vadra on Wednesday asserted that the Prime Minister is "very good with publicity." Addressing an election rally here, Priyanka claimed that Modi's politics does not consist of development but of "publicity" and "lies".
"A leader should always say the truth to people. Prime Minister Modi is doing politics based on lies and publicity. There is no development. Our Prime Minister is very good with publicity and his party is rich in both properties and publicity," she added. Comparing her father Rajiv Gandhi to the incumbent Prime Minister, Priyanka said, "I was ten years old when my father became Prime Minister and an MP from Amethi. No one has ever done the amount of development my father did. Modi, on the other hand, only believes in advertising."
Priyanka, who is Congress' general secretary in charge of eastern Uttar Pradesh, went on to claim that development in Varanasi was not the same as advertised by Modi, who is contesting the ongoing polls from this constituency. "Prime Minister Modi's advertising also had an influence on me. So I went to Varanasi to check the development in the town. The only development is that a 15 km long stretch of road connecting the airport to Varanasi city has been built. That too was cleared during Congress' rule " she claimed.
Thirteen seats of Uttar Pradesh are scheduled to vote in the last phase of polling on May 19, and results will be declared on May 23.
---