New mosaic from NASA's powerful Moon cameras reveals lunar South Pole in unprecedented detail
---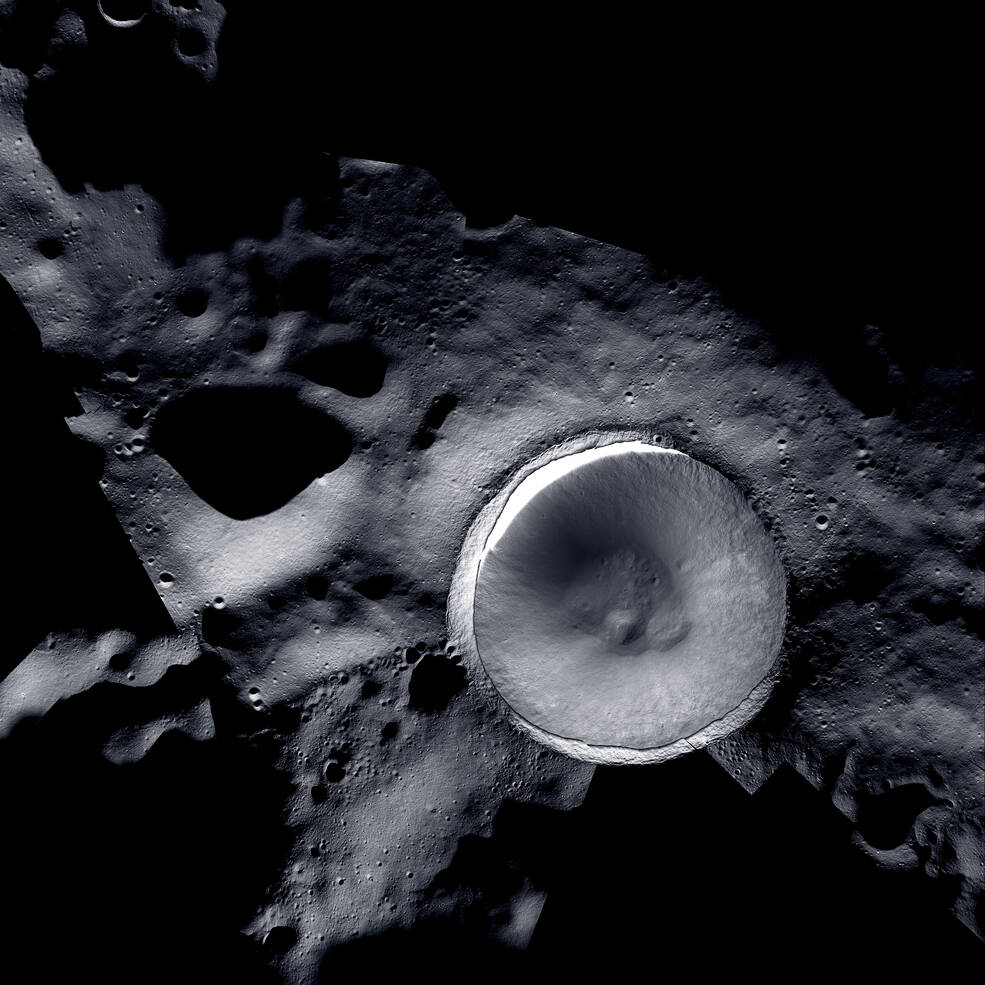 ---
This mosaic of the Shackleton Crater on the Moon was acquired by NASA's Lunar Reconnaissance Orbiter Camera (LROC) and ShadowCam, an instrument on board the Korea Aerospace Research Institute's lunar probe Danuri. The two lunar orbiting cameras work together to reveal unprecedented detail of the lunar South Pole region.
The permanently shadowed areas in this mosaic are visible in greater detail than ever before because of the imagery acquired by ShadowCam. The sunlit areas, on the other hand, are a product of imagery collected by LROC.
While LROC can capture detailed images of the lunar surface, ShadowCam can operate successfully in extremely low-light conditions, revealing features and terrain details that are not visible to LROC.
A new mosaic reveals the power of two lunar orbiting cameras, working together 🤝This mosaic was created with imagery acquired by the @NASAMoon Lunar Reconnaissance Orbiter Camera & ShadowCam, a @NASA instrument on board a KARI spacecraft called Danuri: https://t.co/3q6JOHu6Kd pic.twitter.com/rIFD8zKUrj

— NASA Artemis (@NASAArtemis) September 19, 2023
Developed by Malin Space Science Systems and Arizona State University (ASU), ShadowCam acquires high-resolution images of permanently shadowed regions. It is 200 times more sensitive than the Lunar Reconnaissance Orbiter's Narrow Angle Camera.
Since its entry into the lunar orbit in December 2022, ShadowCam has been routinely capturing images of the lunar North and South Pole regions. The high-resolution images captured by the camera could help scientists learn more about the Moon's evolution, and how water is preserved in permanently shadowed regions. This could further help inform site selection and exploration planning for Artemis missions.