Reuters Sports News Summary
Reuters
|
Updated: 16-05-2019 05:20 IST | Created: 16-05-2019 05:20 IST
---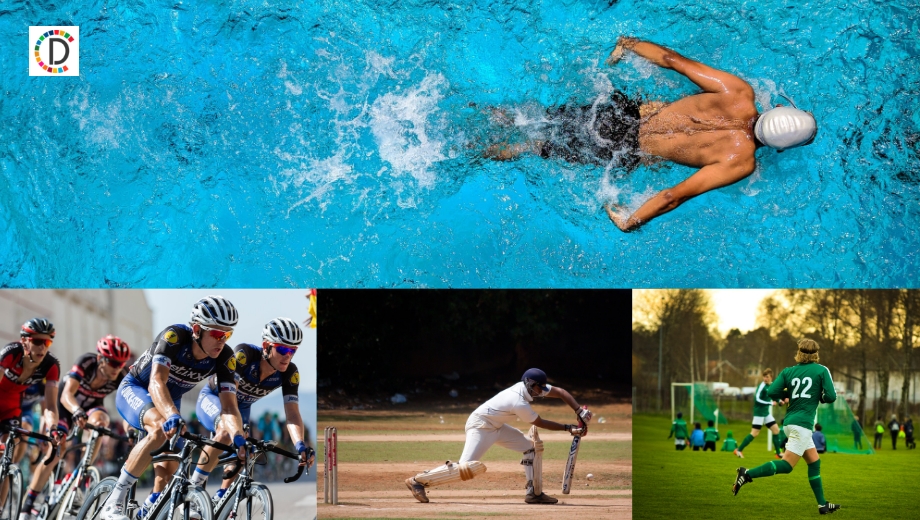 Following is a summary of current sports news briefs. Browns RB Hunt: 'I've got to earn everybody's trust'
Cleveland running back Kareem Hunt said he promised the Browns there will not be another incident like the one that led to his eight-game suspension to start the 2019 season. "I've apologized for my actions in the past and definitely won't make those same mistakes," Hunt told reporters Wednesday in Cleveland, where he is attending organized team activities. Golf: No Tiger sighting at sunny Bethpage Black on Wednesday
The PGA Championship finally took on a major feel on Wednesday as the sun shone, the players emerged from seclusion and spectators turned up in droves to watch the world best players put the finishing touches to their preparations. Bethpage Black had been completely deserted in a bleak Monday afternoon rain and only a few dozen players had a practice round on Tuesday, when the weather was mostly fine, though still cold and cloudy. D-backs roll Pirates but Greinke injured
Zack Greinke pitched 7 2/3 scoreless innings before leaving with abdominal tightness as the Arizona Diamondbacks cruised past the Pittsburgh Pirates 11-1 Wednesday afternoon in Phoenix. Greinke (6-1) efficiently worked his way through the Pittsburgh lineup, allowing four hits while striking out five and walking none. He had retired 11 in a row when he expressed slight discomfort after throwing his 95th pitch -- a ball to relief pitcher Chris Stratton with two outs in the eighth. Reports: Patriots bring back former LB Collins
The New England Patriots have agreed to bring back former linebacker Jamie Collins, multiple media outlets reported Wednesday. Contract terms have yet to be reported. NFL Network reported earlier Wednesday the sides were in talks about a deal. Tennis: Sharapova withdraws from French Open
Twice champion Maria Sharapova has withdrawn from the French Open after failing to recover fully from shoulder surgery, the former world number one said on Wednesday. "Withdrawing from the French Open today. Sometimes the right decisions aren't always the easiest ones," the Russian wrote on Instagram. Crawford's HR carries Giants over Blue Jays
Brandon Crawford broke a tie with a sixth-inning home run, and four relievers combined on four innings of shutout ball Wednesday afternoon as the host San Francisco Giants salvaged a split in their interleague series against the Toronto Blue Jays with a 4-3 victory. Crawford's go-ahead homer came an inning after Blue Jays right-hander Edwin Jackson completed a historic start, having allowed three runs (two earned) and six hits in five innings. He walked one and struck out two. Warriors bury Blazers with treys, win opener
The Golden State Warriors are so used to playing in the Western Conference finals, they were in no hurry to do it for a fifth consecutive year Tuesday night. Then once they took the floor, they put that rest to good use against a weary opponent in Game 1. Jets fire Maccagnan, name Gase as interim GM
The New York Jets fired general manager Mike Maccagnan on Wednesday and named first-year head coach Adam Gase as the interim GM. Hired in January of 2015, Maccagnan had two years remaining on the contract extension he signed at the end of the 2017 season. Golf: Rose bids to end English drought at PGA Championship
It has been 100 years since an English golfer won the PGA Championship and Justin Rose has tweaked his preparations in a bid to peak at the right time and snap the drought. World number two Rose is the highest ranked of 12 Englishman in the 156-player field at Bethpage Black this week trying to repeat Jim Barnes's triumph at the 1919 PGA Championship. Cardinals promote Wilson to director of pro scouting
The Arizona Cardinals promoted former Pro Bowl safety Adrian Wilson to director of pro scouting, in one of several personnel moves announced Wednesday. A five-time Pro Bowler and 2009 first-team All-Pro across 12 seasons (2001-12) with Arizona, Wilson joined the Cardinals' front office in 2016. The 39-year-old has worked in both the pro and college scouting departments for the team.
(This story has not been edited by Devdiscourse staff and is auto-generated from a syndicated feed.)
Download The Devdiscourse News App for Latest News.
---