Sports News Roundup: Hamilton critical of British GP fixture clashes; Serena, Halep cruise into Wimbledon final
Reuters
|
Updated: 12-07-2019 05:27 IST | Created: 12-07-2019 05:25 IST
---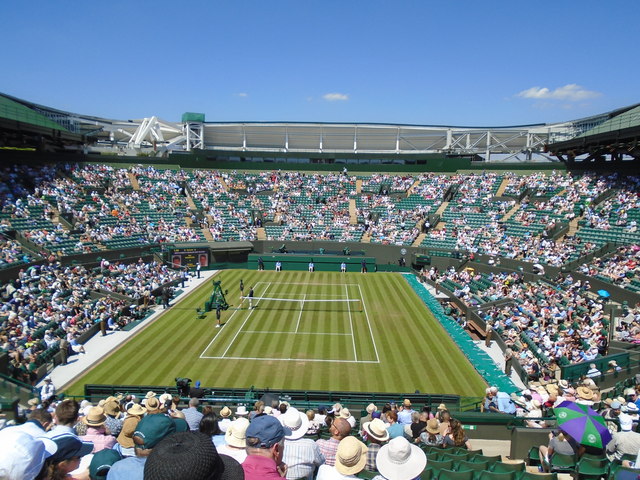 Following is a summary of current sports news briefs.
Immelman, Samooja ace same hole at Scottish Open
Trevor Immelman scored a hole-in-one at the 15th at the Scottish Open on Thursday and could not even boast the first ace of the day at the hole. Finland's Kalle Samooja had already achieved the feat at the 115-yard downhill hole at the Renaissance Club in North Berwick.
Ciccone turns blue into yellow on Tour de France debut
Giulio Ciccone reached his season's goal when he won the Maglia Azzurra (blue) for the mountains classification at the Giro d'Italia, but little did he know that there was much more to come. The bonus came in the form of the yellow jersey of the Tour de France, a race that did not feature on his schedule.
Report: NYPD investigating slurs directed at Rapinoe
Posters featuring Women's World Cup star Megan Rapinoe were defaced, with slurs written on them, and police in New York City said they are investigating the action as a hate crime, according to multiple reports. The vandalized posters were found inside the Bryant Park subway station in midtown Manhattan.
After fulfilling mother's dream, Halep chases her own
A game that was honed on the sandy beaches of the Black Sea coast of Constanta will be on show for the world to savor in Saturday's Wimbledon final as Simona Halep earned a chance to fulfill one of her mother's cherished dreams. So what if the opponent facing her is an American great in pursuit of a record 24th Grand Slam title? Who cares if the Romanian has won only one of her previous 10 meetings with Serena Williams?
Serena, Halep cruise into Wimbledon final
Serena Williams and Simona Halep dominated their semifinal matches at Wimbledon on Thursday, setting up their 12th lifetime meeting Saturday in the women's final. Williams, a seven-time Wimbledon winner, will make her 11th appearance in the singles finals at the All England Club. Halep, a former World No. 1, has one Grand Slam championship to her credit, the French Open in 2018.
Hamilton critical of British GP fixture clashes
Formula One world champion Lewis Hamilton would like more of the limelight on a crowded sporting Sunday that could see the Mercedes driver win his home British Grand Prix for a record sixth time. While Silverstone will be a sellout, the finals of the cricket World Cup -- England against New Zealand at Lord's -- and Wimbledon men's singles will also be commanding mass attention.
Serena keeps calm and carries on in pursuit of number 24
There were no intimidating roars of "c'mon", few fist pumps and the volume was turned down on the grunting that often accompanies her matches as Serena Williams marched into her 11th Wimbledon singles final on Thursday. Perhaps the imperious American did not need to amp it up against out-matched Czech Barbora Strycova in a 6-1 6-2 trouncing on a sunny Centre Court. It was that easy.
After 11 years, Federer and Nadal renew Wimbledon rivalry
It has been a long wait but the most captivating modern rivalry in men's tennis returns to the scene of its most dramatic episode on Friday when Roger Federer and Rafael Nadal meet for a place in the Wimbledon final. Much has changed since that epic Sunday night in 2008 when, as the last strands of daylight ebbed away, Nadal dethroned the king of Centre Court in a rain-hit final that will forever be part of Wimbledon folklore.
Ortiz undergoes third surgery related to gunshot wound
Former Boston Red Sox star David Ortiz underwent additional surgery as he continues to recover from a gunshot wound sustained more than a month ago. "Earlier this week, David underwent a third surgery for complications resulting from his gunshot wound," his wife, Tiffany, said in a statement issued Thursday by the team. "The operation was performed by Dr. David King at Massachusetts General Hospital. David is recovering well and is in good spirits.
Molinari sighting at Scottish Open as Edoardo ties for lead
While Francesco Molinari prepares to defend his British Open crown next week, older brother Edoardo is still trying to qualify for the final major championship of the year. He took a positive step on Thursday with an eight-under-par 63 that earned a share of the lead with Italian Nino Bertasio, American Matt Kuchar and France's Romain Wattel after the first round of the Scottish Open in North Berwick.
---