England vs New Zealand: History in the making at 2019 World Cup final
The World Cup final on Sunday will be the fourth time when two sides, who had previously never won the World Cup, will be facing each other.
Mrunmayi Sapatnekar
|
Updated: 12-07-2019 13:04 IST | Created: 12-07-2019 13:04 IST
---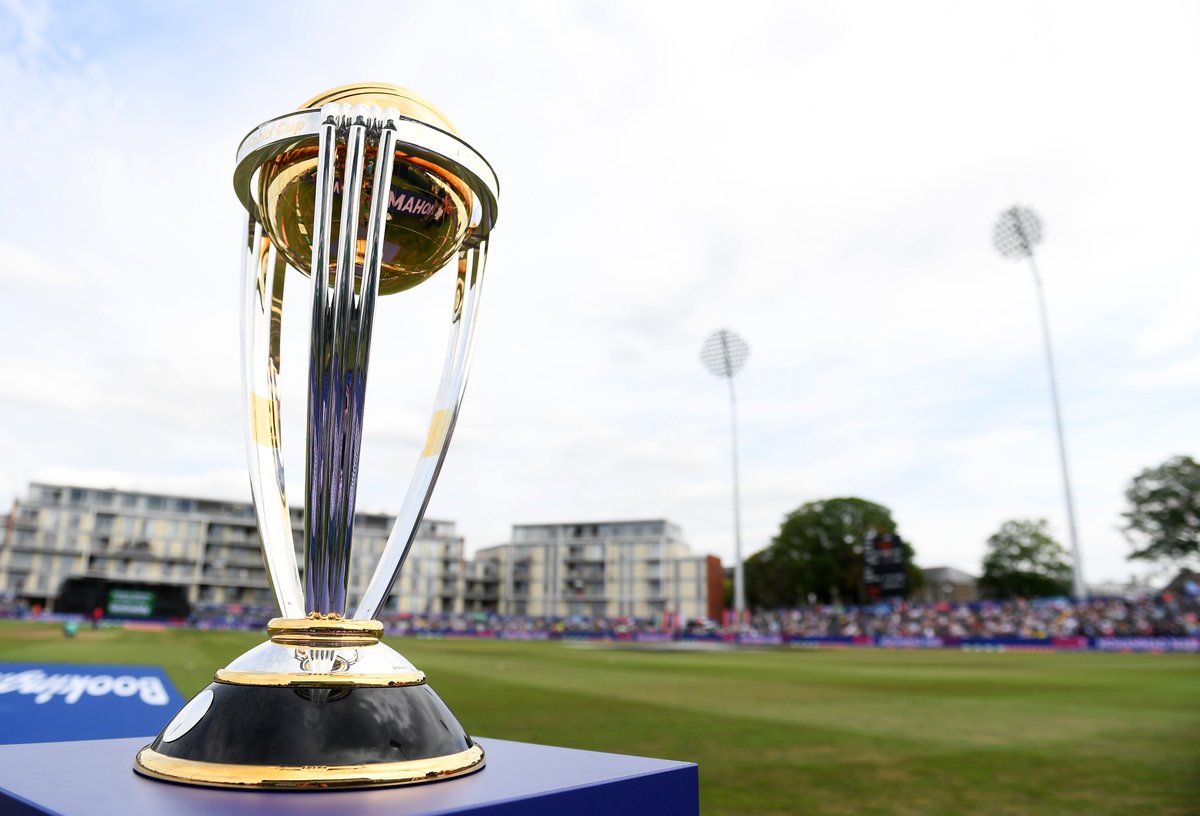 As the saying goes, change is the only constant, and this time the change has ruffled everyone as the most unpredictable thing has happened in ICC Cricket World Cup tournament. The teams that started as underdogs are now gearing up to compete in the World Cup finale. Of course, I am talking about the most unforeseen England vs New Zealand clash on July 14 in London at Lord's.
We all know what kind of history Lord's has been carrying for over the years now and looks like new history is going to be scripted on July 14. Australia and India were the two teams who were constantly holding on to the top positions of the points table throughout the World Cup. But in the end, tables completely turned and India faced a traumatic 18-run loss to underdogs New Zealand. On the other hand, five times champions Australia tasted defeat for the first time in a World Cup semi-final on Thursday after England cruised to 8-wicket win over the team.
England ends 27 years World Cup finals drought
For England, landing into the World Cup finals is like a long awaited dream come true. The Englishmen will be playing their very first 50-over World Cup final after a period of 27 years after the 1992 edition where they got defeated by Pakistan. Before this, England has played World Cup finals in 1979 and 1987.
When the tournament started, England entered as the number one ranked team which was surpassed by India during the World Cup. But now England is firmly looking to take their spot back along with a team that is brimmed with world-class talent.
England faced three losses in the group stage and one was against Australia and that loss put the team under tremendous pressure that no one would understand. But the way they have shown the comeback and strength by defeating World Cup favorites India has impressed the cricketing fraternity.
The hosts will be looking to pursue all their strengths against New Zealand in World Cup finals. When it comes to batting, then the team has Joss Butler who has a strike rate of 130 plus. Jos Buttler is in fourth place with 130.41, while his teammates Morgan and Roy are in ninth and tenth place with 116.11 and 114.04 respectively.
And when it comes to the bowling attack then Mark Wood holds a strike rate of 26.43 that can prove to be destructive for New Zealand. Chris Woakes who managed to take 3 wickets against Australia had an economy of 2.5. Similarly, Jofra Archer got his share of 2 wickets and Adil Rashid grabbed the crucial 3. Thus, overall, the English bowling line-up is a dangerous one and can damage any opposition just like it did to Australia.
Now comes the chance to be the first England team to win the World Cup and as the chants of "Cricket's coming home" rang out, there was no doubt among fans about the capabilities of Morgan's team. Morgan, though, is keeping his feet on the ground, aware that New Zealand showed their quality with the impressive semi-final win over India at Old Trafford on Wednesday.
New Zealand looks to cut through finals
For New Zealand, this was their third semi-finals as they have managed to play eight World Cup semi-finals so far. In 2015, New Zealand played their first World Cup final but lost to Australia at the Melbourne Cricket Ground.
New Zealand who directly met India in semi-finals was unaware of the team as the game between the two in the qualifier round was washed out. Started as underdogs, New Zealand were the team which was unbeaten till England managed to beat them. After that, the Black Caps were seen with inconsistent performance. But New Zealand has skipper Kane Williamson and Ross Tylor who are capable to obstruct any bowler. But the rest of the batting lineup is not commendable. Bowlers are the real strength of the team that includes Mitchell Santner, Trent Boult, Matt Henery, James Neesham who can send the batsman back to pavilion in no time. We all have seen what happened during their match against India when the Men in Blue were 75-4. The Kiwis were successful in breaking the top order to the Indian line-up and managed to pull off the win easily.
The Kiwis showcased a different game altogether while India was chasing an easy score of 240. But the way New Zealand bowled and fielded was something exceptional and they deserved to be in finals.
The World Cup final on Sunday will be the fourth time when two sides, who had previously never won the World Cup, will be facing each other after 1975 (West Indies vs Australia), 1987 (Australia vs England) and 1992 (Pakistan vs England) and it would be exciting to see whether the cup stays at home or gets a new home!
(Disclaimer: The opinions expressed are the personal views of the author. The facts and opinions appearing in the article do not reflect the views of Devdiscourse and Devdiscourse does not claim any responsibility for the same.)
---
FIRST PUBLISHED IN:

Devdiscourse