Sports News Roundup: Djokovic charges into another Wimbledon final; Rockets swap Paul for Thunder's Westbrook
Reuters
|
Updated: 13-07-2019 05:30 IST | Created: 13-07-2019 05:25 IST
---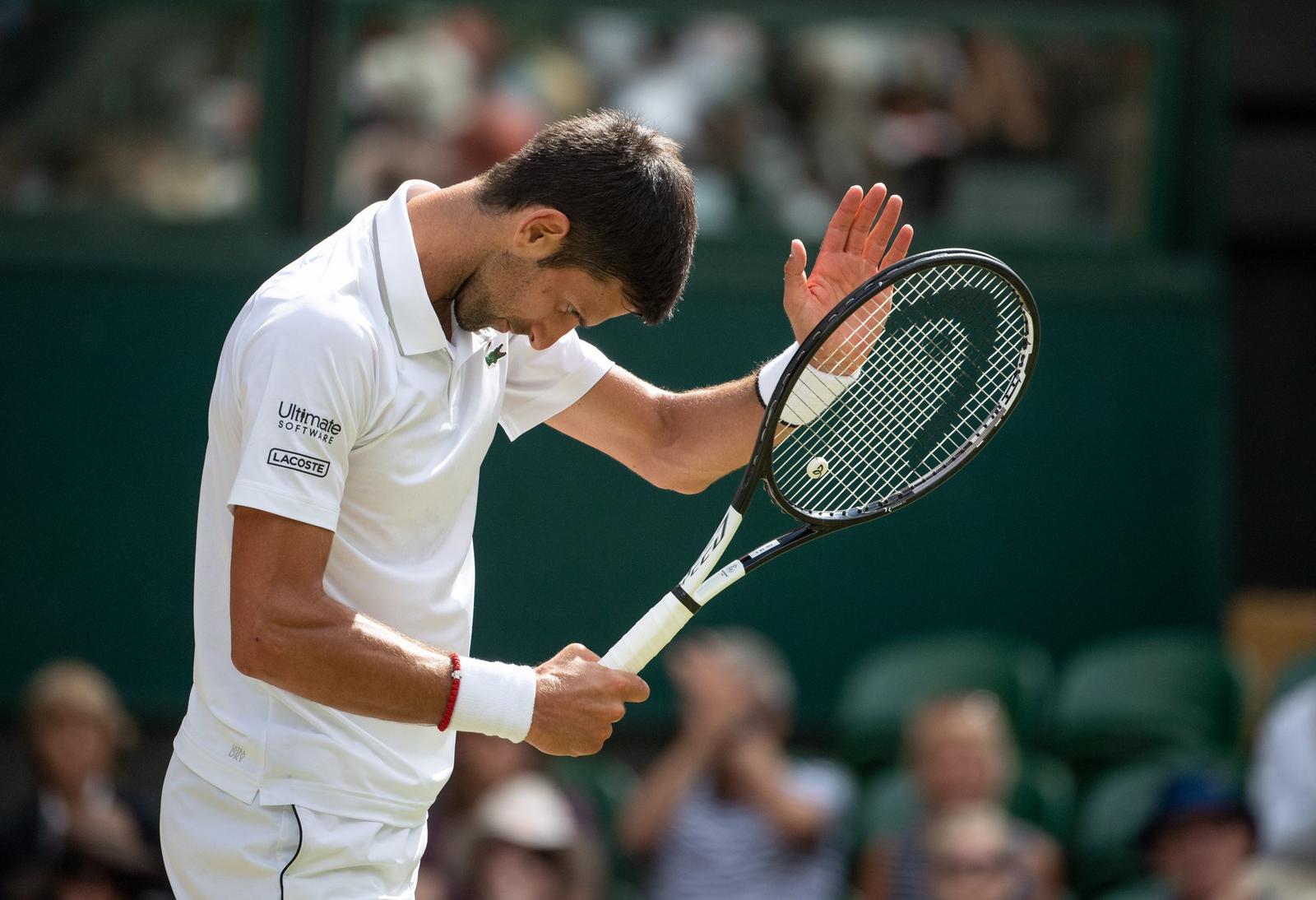 Following is a summary of current sports news briefs.
MLB notebook: Ortiz undergoes third surgery
Former Boston Red Sox star David Ortiz underwent additional surgery as he continues to recover from a gunshot wound sustained more than a month ago. "Earlier this week, David underwent a third surgery for complications resulting from his gunshot wound," his wife, Tiffany, said in a statement issued Thursday by the team. "The operation was performed by Dr. David King at Massachusetts General Hospital. David is recovering well and is in good spirits.
Vintage Federer holds off Nadal to reach Wimbledon final
Even for the two players vying for the title of GOAT (Greatest of All Time) it was perhaps greedy to expect them to produce a blockbuster to compare with their previous duel at Wimbledon. They are human after all.
Vegas cashes in with 62 at John Deere Classic
It was another day, another 62 on the PGA Tour as Jhonattan Vegas became the latest player to post the score en route to a one-stroke lead after the second round of the John Deere Classic on Friday. It was the sixth round in succession in which someone has managed 62, a reflection not just of the quality of play on the tour but also relatively easy conditions.
Report: Compromise possible in push for 18-game schedule
While the concept of a future 18-game NFL season is nothing new, with players objecting to the wear and tear of an added two games, the Wall Street Journal reported a potential compromise Friday. In early negotiations regarding the league's current collective bargaining agreement, which expires after the 2020 season, an addition to the schedule reportedly has been discussed with the owners proposing the players remain limited to 16 games in an 18-game schedule.
Frustration for Nadal as Wimbledon mission falls short
Rewarding as it was for Rafael Nadal to become the only player to win the same Grand Slam 12 times by chalking up his dozen at last month's French Open, the Spaniard arrived at Wimbledon this year like a man on a mission. In the end, however, it became mission impossible as he lost to inspired Roger Federer in Friday's blockbuster semi-final.
Hassan breaks women's mile world record on emotional night
Sifan Hassan of the Netherlands broke the 23-year-old women's mile world record on Friday when she clocked four minutes 12.33 seconds in a race dedicated to former American runner Gabe Grunewald, who died from cancer last month at the age of 32. Hassan, 26, initially looked to be off the record pace in the rarely-run event but finished strongly to edge the 4:12.56 set by Russia's Svetlana Masterkova in Zurich in 1996.
NBA notebook: Rockets swap Paul for Thunder's Westbrook
The Oklahoma City Thunder traded guard Russell Westbrook to the Houston Rockets for guard Chris Paul and a pair of first-round draft picks, multiple media outlets reported Thursday. The Thunder will receive the Rockets' first-round picks in 2024 and 2026 and the option to swap picks in 2021 and 2025, according to ESPN's Adrian Wojnarowski and Royce Young.
NFL notebook: Chargers' Gordon demands new deal or trade
Los Angeles Chargers running back Melvin Gordon will not report to training camp without a new contract, ESPN reported Thursday. Gordon also reportedly told the Chargers that failure to reach agreement on a contract would result in a trade demand. Gordon's agent, Fletcher Smith, told ESPN's Adam Schefter of the holdout and trade scenarios on Thursday.
Ageless Federer enjoys turning the tables on great foe Nadal
There was no rain break, no twilight five-set drama and no Wimbledon trophy on offer on Friday but none of that bothered ageless Swiss maestro Roger Federer. The only thing that mattered to the 20-time Grand Slam champion was that, unlike in his last grasscourt duel with Rafael Nadal 11 years ago, he had won the "crazy last game" which sealed his passage into a 12th Wimbledon final.
Classy Djokovic charges into another Wimbledon final
Top seed and defending champion Novak Djokovic held off a spirited challenge from Spanish outsider Roberto Bautista Agut on Friday to triumph in four sets and advance to a mouthwatering Wimbledon final against Roger Federer. Remarkably the Serb's 6-2 4-6 6-3 6-2 success was the 12th victory in his last 13 Grand Slam semi-finals and he is now one win away from his fifth title at Wimbledon and 16th Grand Slam singles crown as he resumes his great rivalry with the Swiss.
Also Read: UPDATE 2-Tennis-Vintage Federer holds off Nadal to reach Wimbledon final
---