Science News Roundup: Gourmet fish bladder races chicken, beef to profitability in Singapore's lab meat push; Japan's new rocket fails after engine issue, in blow to space ambitions and more
---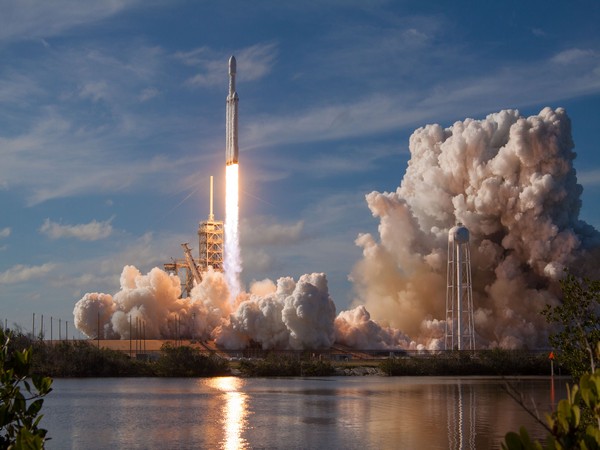 ---
Following is a summary of current science news briefs.
Gourmet fish bladder races chicken, beef to profitability in Singapore's lab meat push
Huber's Butchery in Singapore's lush Dempsey Hill is the lone restaurant in the world selling lab-grown meat, but the supply is so limited there are just six servings - cultivated chicken in a salad or on kebab sticks - only on Thursdays. Two years after Singapore greenlighted lab-grown meat for human consumption, mass production has yet to start.
Japan's new rocket fails after engine issue, in blow to space ambitions
Japan's new medium-lift rocket failed on its debut flight in space on Tuesday after the launcher's second-stage engine did not ignite as planned, in a blow to its efforts to cut the cost of accessing space and compete against Elon Musk's SpaceX. The 57-metre (187 ft) tall H3 rocket, Japan's first new model in three decades, lifted off without a hitch from the Tanegashima space port, a live-streamed broadcast by the Japan Aerospace Exploration Agency (JAXA) showed.
UK to extend financial guarantee for EU research applicants
Britain said it would extend until the end of June the financial guarantee it has provided to ensure UK applicants to the Horizon Europe scientific research programme receive funding while negotiations continue on rejoining the scheme. Under a Brexit trade agreement signed at the end of 2020, Britain negotiated access to a range of EU science and innovation programmes, including Horizon, the EU's largest funding programme for researchers with an overall budget of 95.5 billion euros ($101.7 billion).
China to restructure sci-tech ministry to achieve self-reliance faster
China will restructure its science and technology ministry to channel more resources to achieving important breakthroughs, with the goal of moving faster towards self-reliance, according to a State Council plan submitted to parliament on Tuesday. The restructuring of the central government ministry was included in a reform plan of state institutions that the State Council, China's cabinet, submitted to the National People's Congress (NPC), which is meeting this week.
Brazilian agency to expand GMO wheat tests, Embrapa official says
The Brazilian government's agriculture research agency plans to expand testing of a variety of drought-resistant, genetically modified wheat as Brazil aims to become self-sufficient in the staple crop and later a relevant exporter. In an interview with Reuters on Tuesday, Embrapa Chief of Wheat Research Jorge Lemainski said that in addition to testing the transgenic materials in the Cerrado region of Brazil, the agency also aims to plant them in Minas Gerais state as part of efforts to observe the adaptability to tropical conditions of the GMO wheat seeds developed by Argentina's Bioceres.
Spain bolsters space ambitions with statute for new agency
Spain has approved a statute regulating the functions of its recently launched state space agency amid a push by European countries to keep pace with global rivals, Science Minister Diana Morant said on Tuesday. "Space is considered a space for opportunities, and it is a national priority for us," Morant told reporters. "That is why we're creating this agency."
(With inputs from agencies.)